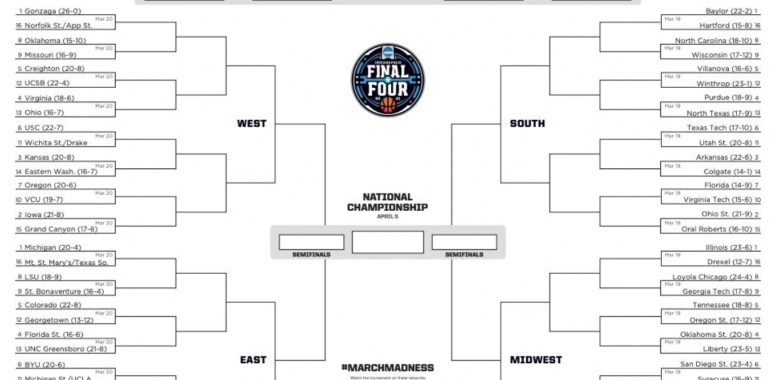 More than 20 Canadians qualified for the 2021 NCAA Tournament
22 CANADIANS IN @marchmadness

–
Can't wait to watch each one 👀@NphScouting @NPHShowcase @Tariq_NPH @Eshakah @Joseph_NPH @_jasonthom @Will_NPH @Mike_NPH @hasanalanam https://t.co/c8LpBZKxbh

— Josh Millican (@Josh_NPH) March 14, 2021
Finally, after a year hiatus, March Madness is back! After a season that saw a record 158 Canadians crack NCAA Divison One rosters, 22 have advanced to the postseason.
The tournament will take place exclusively in the state of Indiana. It starts March 18th with the first four and will conclude April 5th in Lucas Oil Stadium at the championship game. 
One Canadian whose team expects to be there is Andrew Nembhard of Gonzaga whose Bulldogs have the tournament's number one overall seed for the first time in school history. Other Canadians on teams with real final four hopes are Keon Ambrose-Hylton and Joshua Primo of the Alabama Crimson Tide. 
Matthew-Alexander Moncrieffe is sure to see a lot of air time on TSN as his teammate Cade Cunningham is the favourite to go number one overall in the NBA Draft. A Canadian who is expected to join Cunningham in hearing his name called in the draft is Oregon's Chris Duarte whose #7 seed Ducks could be a fun sleeper. 
Regardless of how these Canadians and their teams do, it's just a blessing to have March Madness back. 
Below is a list of every Canadian who will take the court in this year's NCAA Tournament.