CEBL, North Pole Hoops Announce Partnership To Elevate Canadian Basketball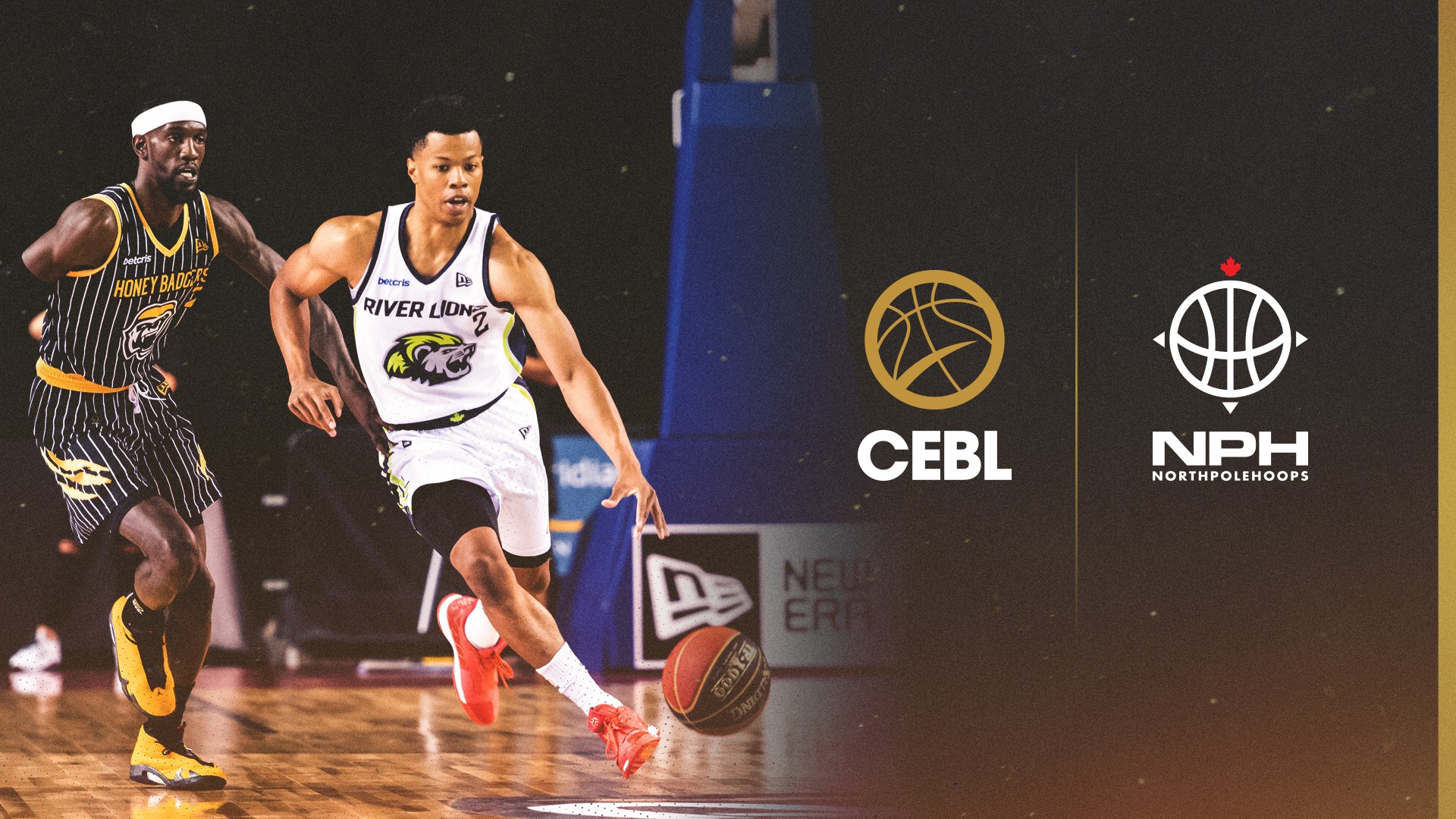 The Canadian Elite Basketball League (CEBL) and North Pole Hoops (NPH) announced Friday, March 12, a multi-layered partnership to grow and develop the game of basketball across Canada from the grassroots level.
Both organizations will work collaboratively to support Canadian youth talent and further elevate their pathway right up to the professional stage (both on and off the court). Features of this partnership will include advanced scouting, community engagement, marketing campaigns, networking opportunities, and other media initiatives.
Founded in 2011, NPH is a Canadian Basketball scouting, marketing & media agency for talent coast to coast; operating leagues, tournaments, camps, and providing exposure opportunities for homegrown talent. NPH operates a National Scouting Service for post-secondary programs (U SPORTS, CCAA, NCAA, JUCO) & professional teams, while creating opportunities at the next level within the basketball industry.
The CEBL led the NHL, NBA and later the CPL in returning to play in Canada after the coronavirus shut down the sports world in March of 2020. The CEBL Summer Series put professional basketball on the television and digital screens of millions of viewers across Canada and around the world, establishing the league as the top Canadian-based global team sports brand.
The 2021 season, set to start on June 5, 2021, will build on that momentum with an expanded viewing audience around the world, and locally through an innovative approach to addressing the uncertainties due to the pandemic around having fans in arenas across the league. A league created by Canadians for Canadians, the CEBL has the highest percentage of Canadian players of any professional league in the country, with 80 percent of its 2020 rosters being Canadians.
Players come from the NBA G League, top international leagues, the Canadian National team program, and top NCAA and U SPORTS programs. It uses FIBA (International Basketball Federation) rules, and player and referee standards set by its partner, Canada Basketball.
The CEBL became the first professional basketball league in the world to use the Elam Ending in FIBA competition when it incorporated the innovative conclusion into all of its games during the 2020 CEBL Summer Series.
More information about the CEBL may be found at CEBL.ca, as well as on Instagram, Twitter, TikTok,
LinkedIn, Facebook and YouTube.
Quotes:
Mike Morreale – Commissioner & CEO, Canadian Elite Basketball League
"I am very excited to partner with the great people at North Pole Hoops in growing our game coast – to – coast. Their commitment and passion in discovering, nurturing and growing elite Canadian basketball talent is impressive. I look forward to support and help build the youth talent landscape together and elevate their journeys right up to the pro level here in Canada".
Tariq Sbiet – CEO, North Pole Hoops
"Right from the beginning when we first sat down with CEBL leadership, it was all about Canadian basketball, growing the game, connecting the dots…and that's what both organizations have been doing day in and day out."
"I really believe this is a special partnership for both short and long term. The CEBL has demonstrated strong leadership through action time and time again, and we are honoured to work together in this meaningful capacity."
"Philosophically, both organizations have a like-minded approach in terms of building through innovation, resilience and outside of the box thinking. We really saw it first hand through COVID. The CEBL showed that they can lead not just basketball, but the sports sector in Canada & globally by executing league play professionally and safely, while providing memorable experiences for all involved."
Jason Thom – Director, Basketball Recruitment, North Pole Hoops
"I have been in a unique position to work with both the CEBL as a broadcaster and North Pole Hoops in a number of different roles and it became obvious that this was a partnership that was destined to happen. The collective goal of pushing the game forward, celebrating and showcasing Canadian basketball and the shared visions really are perfectly aligned."
"When I first got involved in the game of basketball in Canada about 15 years ago the path for players from high school, to post-secondary, to the professional level was not very clear. It's amazing to now see clarity to that pathway and that it can be done right here in our own backyard."
"Much like the game of basketball itself, teamwork and collaboration is what is needed for the sport to thrive here at home. The shared mindset of everyone involved in these organizations gives me incredible optimism of what we can do together in both short and long term future."
Media Contacts:
CEBL
Ansh Sanyal
Director, Brand & Marketing
asanyal@cebl.ca
North Pole Hoops
Mike Dotto,
Chief Operating Officer
Mdotto@NorthPoleHoops.com