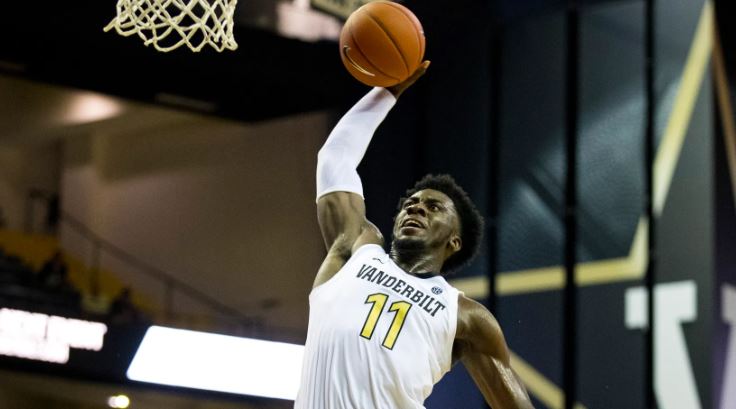 Simi Shittu First Canadian Freshman Declared For NBA Draft Via Vanderbilt
Simi Shittu has finished his freshman season at Vanderbilt after a well decorated high school career across North America.  Shittu has offcially declared for the NBA Draft and will hire an agent with no intention of pulling his name out.
At the end of April he'll head to Arizona for training to get ready for League workouts.
While Vanderbilt had a rough season throughout 2018-2019 with the injury big plaguing the team, and the Commodores going a win-less 0-18 season in conference play; he is in high spirits after dealing with adversity in his young career.
Shittu started ended the season averaging a team high 7 rebounds per game to go with 11 points per contest.
"There may have been times in the season I didn't show that I was ready, but there was also flashes where I showed what I could do at the next level and I'm excited to show teams that in workouts. Handling the ball in the open floor and passing the ball on the move has improved a lot this season. I can fill the stat sheet in multiple ways."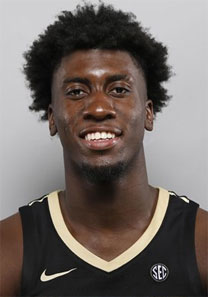 When asked about translates to the next level he mentioned  that it was his "unique skill to size ratio."
This is what has made Shittu attractive as an NBA prospect over the years. He is getting his burst back and learning to trust his steps again. Admittedly, coming back from his ACL injury last winter played tricks with his mind. He's now getting back to the five star prospect that scouts saw at the NPBA Top 100 camp, All-American camps and elsewhere.
"The bounce is back in my step, it just took some time to mentally adjust and get back to being aggressive like I was in high school and my whole career so far."
Although his name is not found in any mock drafts as it once was, Shittu pays no attention to it, self-confidence is at an all time high. There was consolation at the end of the season as Coach Scott Drew told his team before he was let go, "don't let the way this season went define you."
This is something that stuck with Shittu and is the reason he is not paying any attention to the noise from naysayers on social media.
Simi Shittu was the 2nd overall prospect in the Canadian 2018 class for North Pole Hoops national player rankings. We expect several others from the class to declare soon.