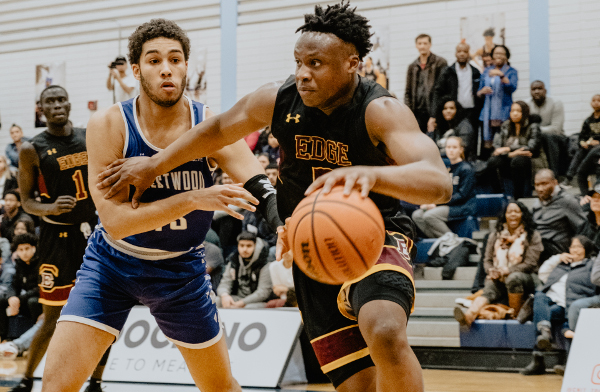 Fofo Adetogun Will Visit Carleton April 5th
First Team All-Star Fofo Adetogun of Regina, Saskatchewan has done it all at the high school level. He's got himself onto the National Team radar, played on the strongest AAU circuit in Nike EYBL with UPlay, and is coming off of carrying Edge School to the finals against Wake Forest commit Jahcobi Neath. With his high school career coming to a close its college decision time and 2019 National USports champion Carleton Ravens are all about Fofo. He will be visiting the Carleton Ravens this Friday, April 5th.
Let's not dig into the history at Carleton too much other than saying 14 championships in 17 years. They've beat NCAA high major programs and have remained dominant in Canada.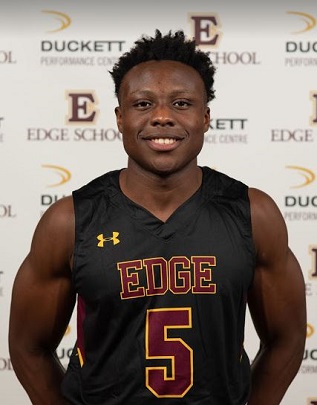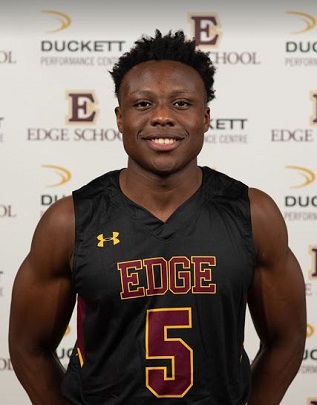 Adetogun has been a leader in building the winning culture that is developing quickly at Edge School; simply put, he's a trend setter. Self-accountability is probably the trait that sticks out the most and attracts a program like Carleton; that and the 6'10 wingspan on this 6'1 guard.
"I feel like coaches recruit me because they can see I'm a relentless worker and I'll do whatever it takes. When they told me I was too heavy, I went on a keto diet and took off 16 pounds. When they told me my shot wasn't good enough I spent an entire summer putting up thousands of threes. I'll do whatever it takes."
He has averaged a double-double all three seasons that he's played prep basketball in the National Preparatory Association and finished senior season with an average of 22 ppg, 10 rpg and 4 apg.
Carleton has tracked the 6'1 guard for 3 years and are sold that this recruit is the man for the job alongside Munis Tutu, Yasin Joseph and Marcus Anderson.
Another elite USports program in the Ryerson Rams are all over Adetogun as well. Coach Roy Rana first spotted Adetogun 3 years ago in Toronto and has kept a tab open on his name. He has already visited Ryerson officially and has narrowed his Canadian list to Ryerson and Carleton if he decides to stay in Canada.
Last year's USports champions the Calgary Dinos are also in the mix and have the advantage of being in the same city and visiting Fofo on the regular.
"Those three are winning programs and coaches I trust with my future. The coaching staffs at U of C, Ryerson and Carleton all have a proven track record of developing their guys."
On the NCAA side, Colorado, Loyola Marymount, and UMKC are showing strong interest. As the USports basketball scene continues to develop we will start to see certain players choose USports programs over NCAA based on fit.
"To get an NCAA offer would be life changing to help me achieve my goals. I'm going to wait a little to find the best situation, but I also know that the options on the table are very strong."
Adetogun is leaning towards making a college decision around the end of April.