Lakehead Thunderwolves are For Real, Sam Jenkins, Vova Pluzhnikov, Thomas Kennedy Impressing
What a week in USPORTS! We had a top ten match up out west, a conference title rematch in the Atlantic, multiple big upsets and the RSEQ is finally underway. It was a great week in university basketball and I'm here with your weekly update. 
Canada West- UofC Sweeps UBC, Brandon Splits Lethbridge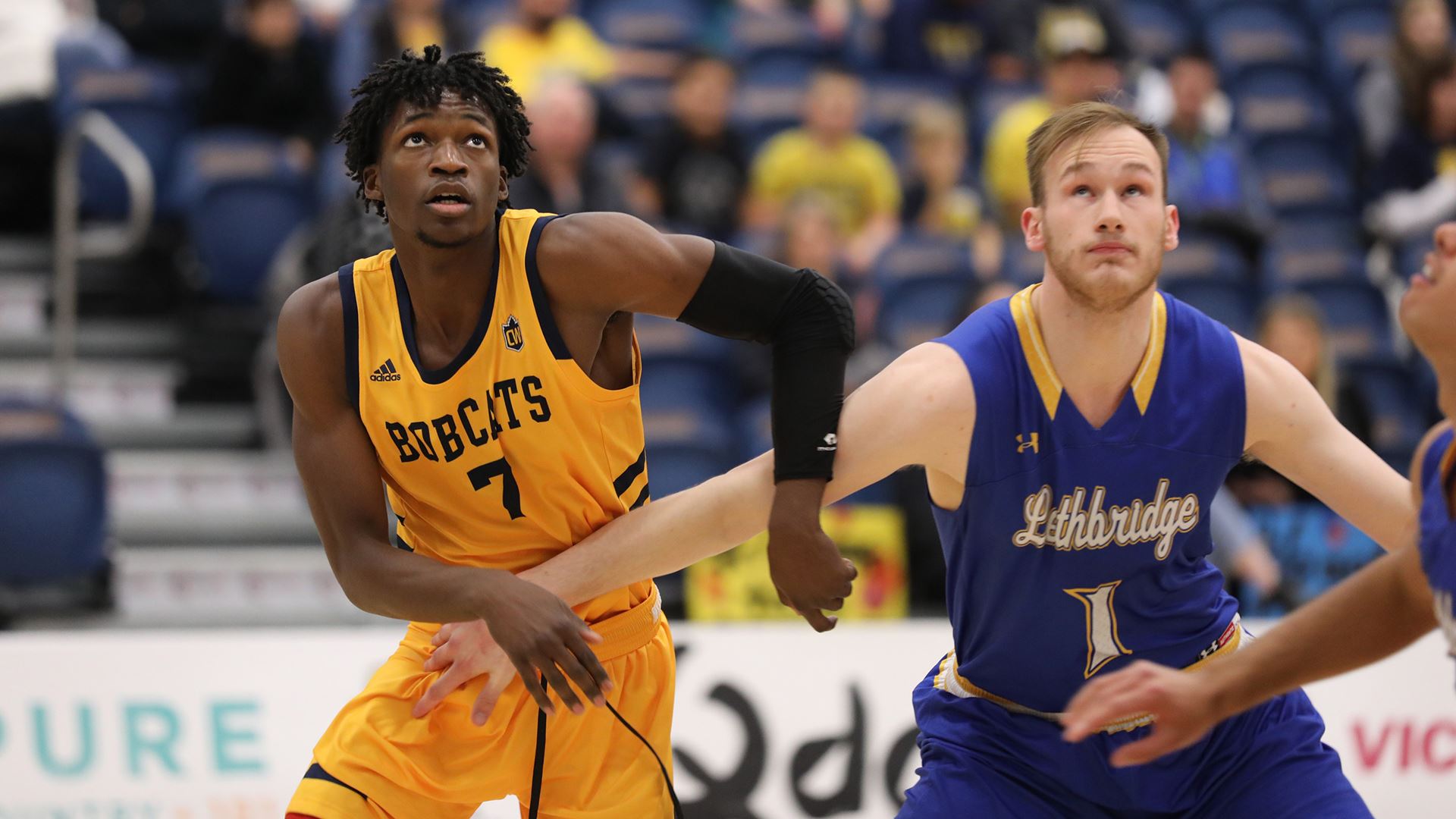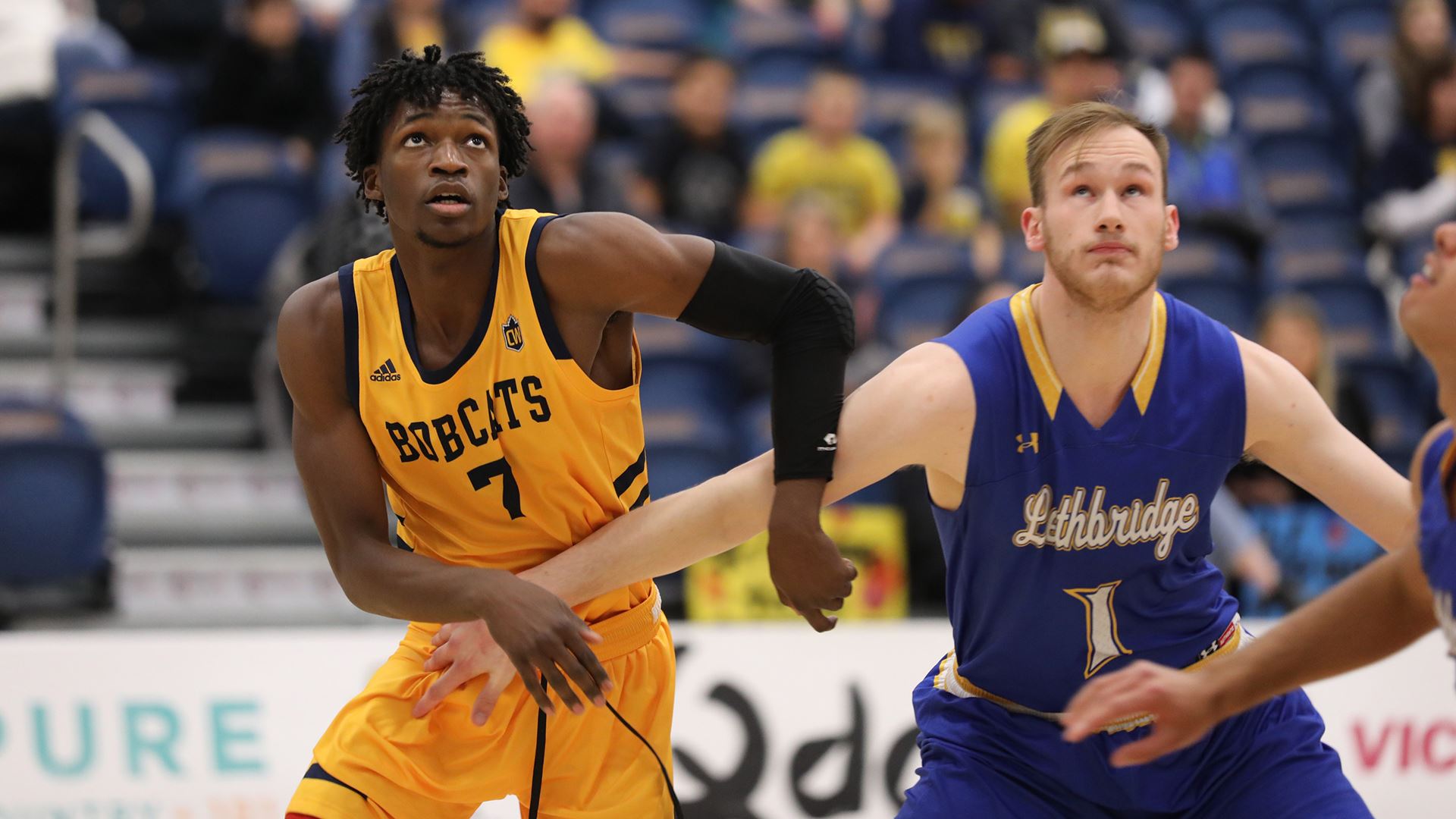 Photo Courtesy: Milana Paddock 
On the road, missing a multitude of key contributors from last season, against the team that almost won the conference last year, who is returning virtually everyone; it did not matter for the Calgary Dinos who went into UBC and came out with two huge wins, including on Friday night where the game was won on a last second lay in from first year guard Noah Wharton in a comeback victory.
Meanwhile, Alberta continued its winning ways without Brody Clarke, sweeping a feisty Winnipeg team in two tough games. In Saskatoon, the Saskatchewan Huskies, behind two solid performances from Emmanuel Akintunde, got two big wins against MacEwan. Following a 9-11 season last year, the UNBC Timberwolves are off to a 3-1 start.
This weekend saw two outstanding performances from fourth year guard Vova Pluzhnikov, including a game winning layup in the final seconds, to help the Timberwolves sweep Trinity Western. Finally, Brandon got a huge home split against Lethbridge and will look to carry that momentum into next weekend when they head to Calgary for two games with the Dinos.
OUA- Lakehead is for Real while Western struggles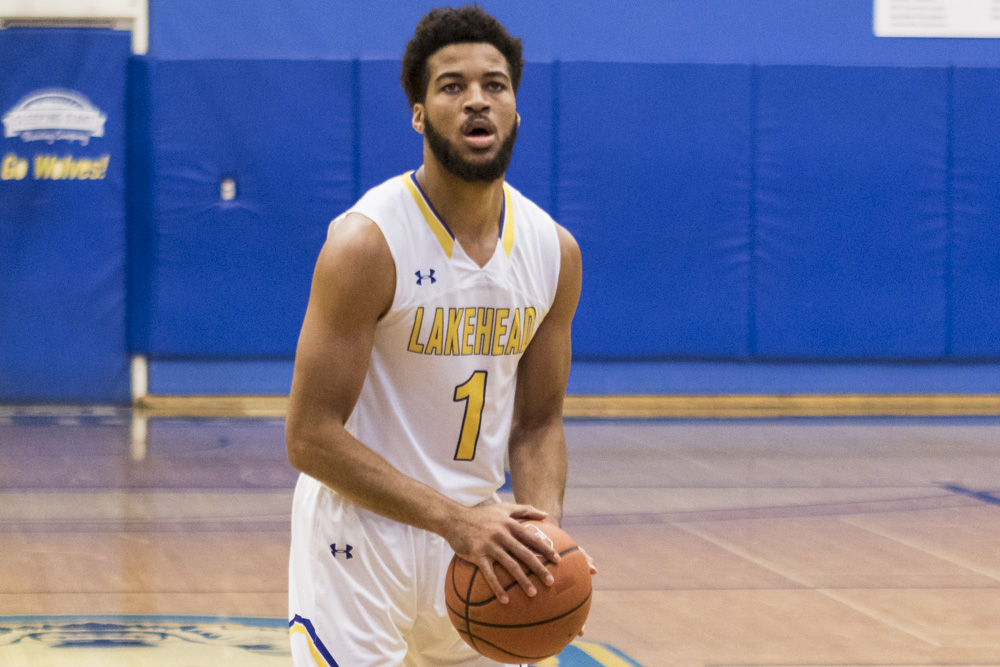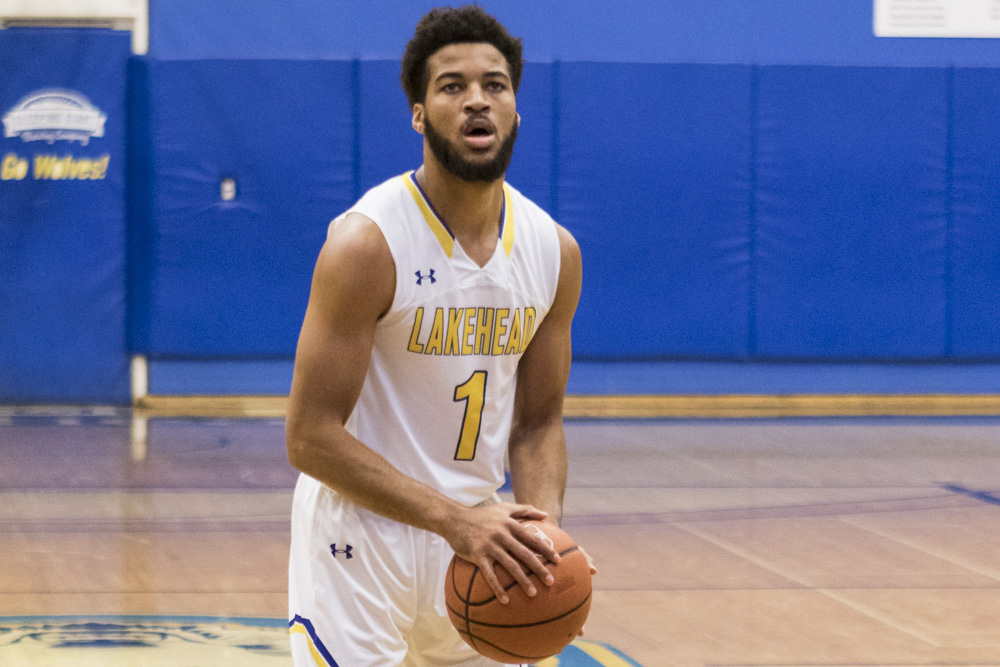 Photo Courtesy: Jarron Childs
Behind back-to-back outstanding Isaiah Traylor performances, the Lakehead Thunderwolves find themselves with a 5-1 record and a first-place position in the OUA Central Division. The most impressive victory for the Thunderwolves came on Sunday with a 20-point win against the previously #7 ranked Laurier Golden Hawks.
Speaking of back-to-back outstanding performances, Thomas Kennedy came to Toronto this weekend and could not be stopped. The forward averaged 27 points and 9.5 rebounds as his Lancers came a late Jayden Frederick layup away from sweeping Ryerson and U of T.
Meanwhile, the OUA's West Division saw the previously undefeated and nationally ranked Western Mustangs suffer back-to-back losses including a twenty-point stunner at the hands of Nipissing. Following the disappointing weekend, the Mustangs will look to rebound next weekend back home against Queen's and Ontario Tech. 
AUS- Dal Confirms Place on Top While Parity Rules Rest of League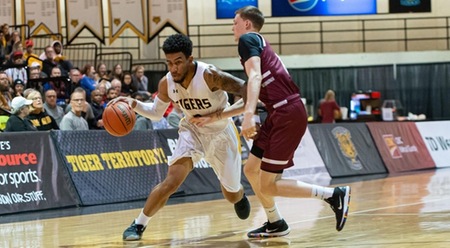 Photo Courtesy: Trevor MacMillan
If there was any question who the best team in the AUS was, following a weekend sweep of rival Saint Mary's, Dalhousie has cemented itself as the class of the Atlantic once again. For the Huskies though, a 1-3 start is disappointing to say the least. They will look to turn things back around Wednesday against StFX.
Speaking of the X-Men, behind a fantastic weekend from Azaro Roker they were able to get an important home sweep of UPEI. Finally, out in Cape Breton, the Capers got an important split with a Memorial team that was starting to generate national attention. Cape Breton will shift its focus to a 2-2 UNB team looking to get things rolling after a slower than expected start for the Varsity Reds. 
RSEQ- The Q is Underway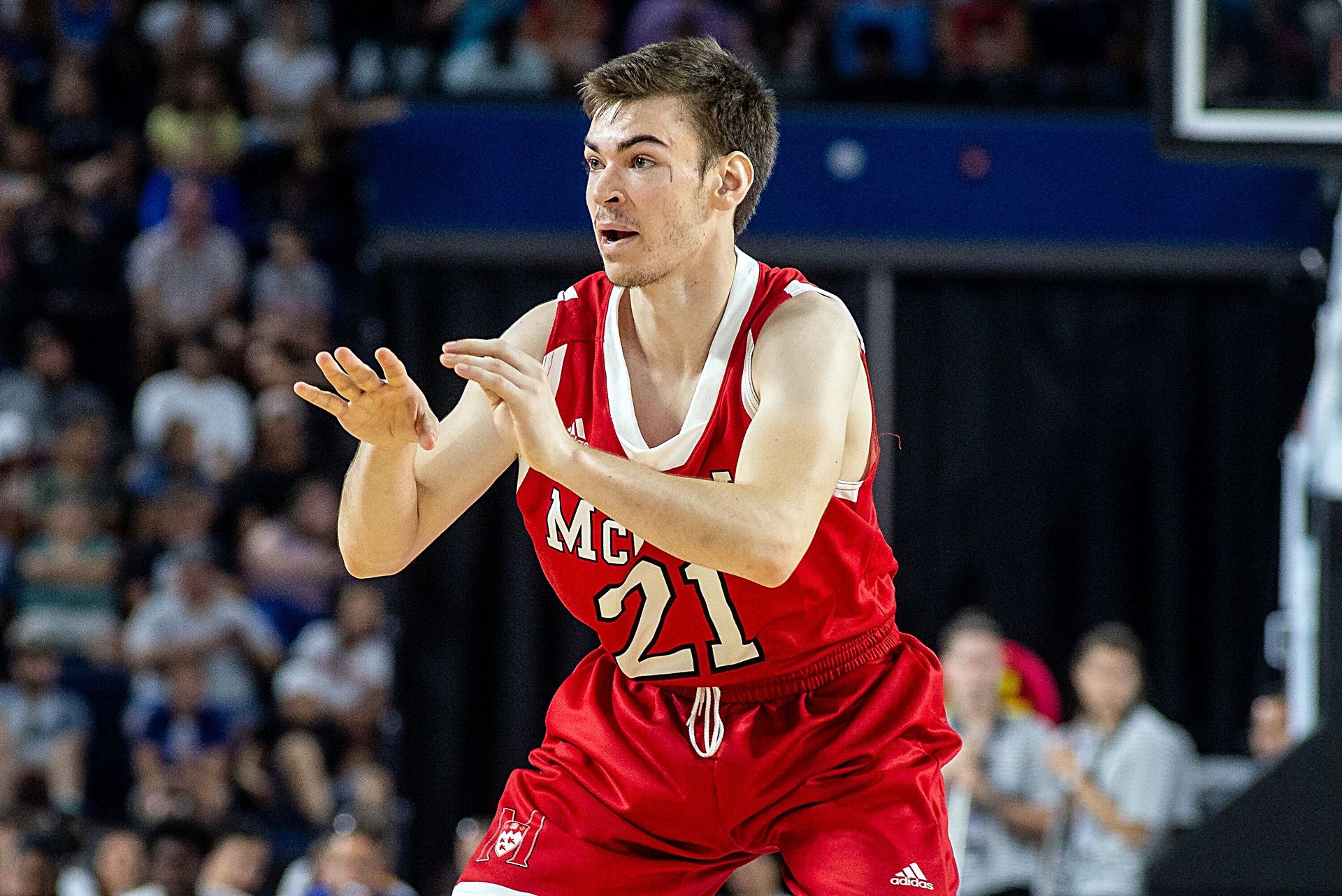 Photo Courtesy: Matt Garies
In the first two RSEQ games of the season, McGill and Concordia picked up two impressive wins. Behind a fantastic Sam Jenkins performance, McGill secured a 23-point victory over Laval. McGill's next game is against rival UQAM as the Citadins will look for their first win of the season. The Citadins started the season off with a loss thanks to the defending conference champion Concordia Stingers. The Stingers were led by a 35-point, 10 rebound clinic from Olivier Simon. On Thursday, the Stingers will welcome preseason conference favourite Bishop's in what may be the national game of the week on paper. 
Upset Special- Nipissing beats #9 Western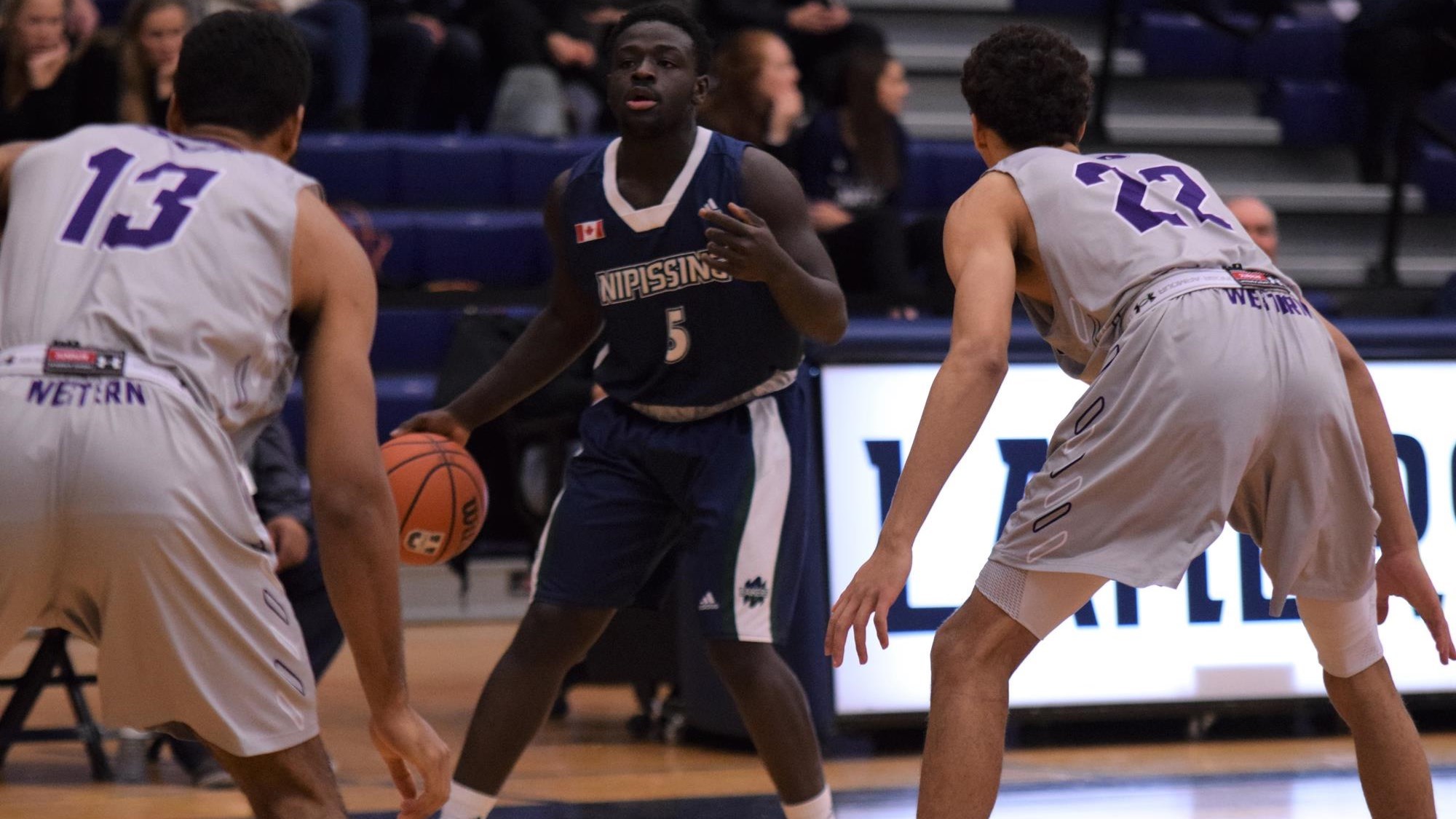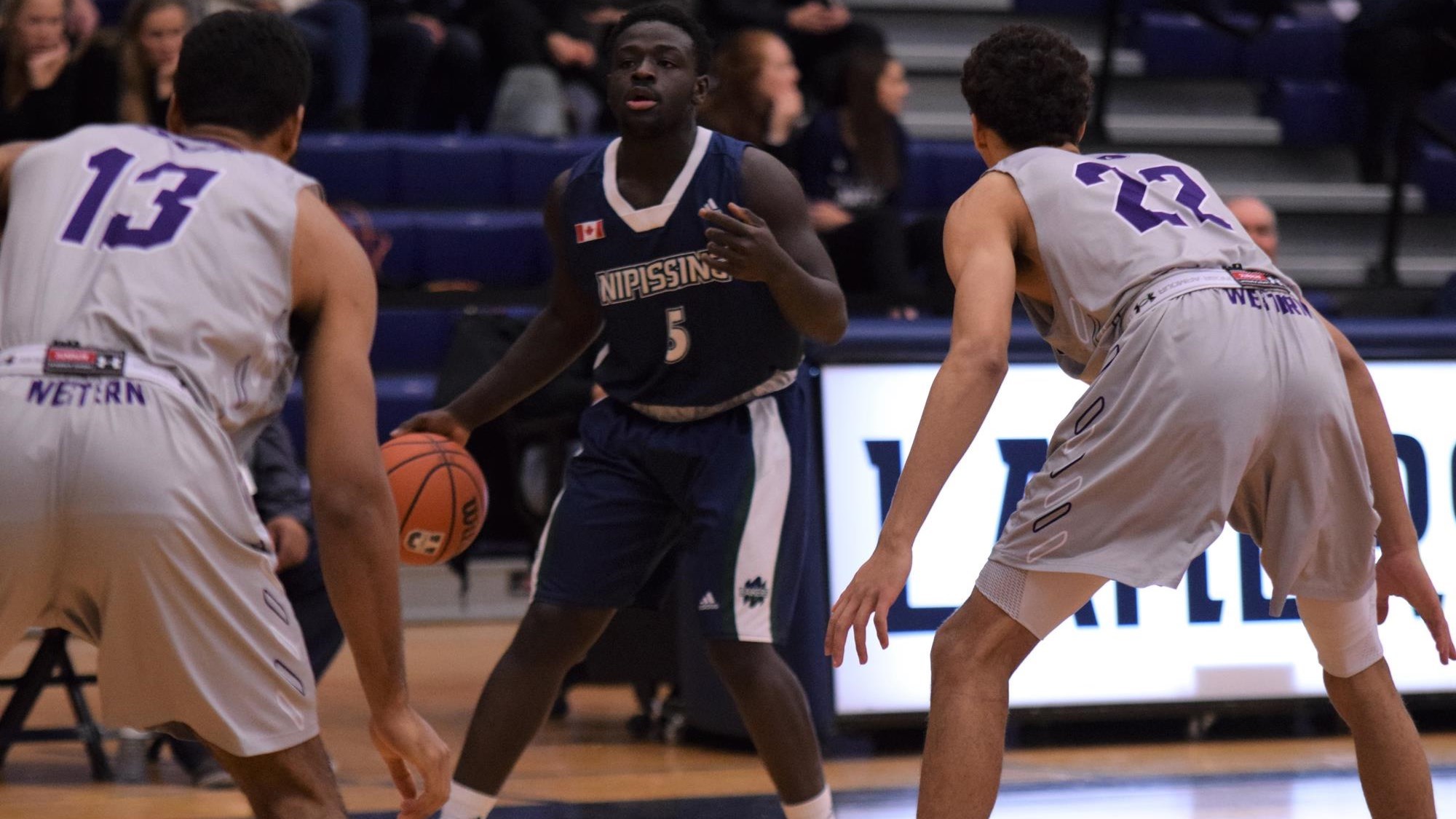 Photo Courtesy: Nipissing Athletics
At the start of the week, the Western Mustangs were #9 in the country. Nipissing on the other hand was coming off a disappointing home loss to Windsor and yet, on Friday night none of it mattered. The Lakers were led by a 26-point, career high offensive explosion from Will Tran off the bench as the #9 team in the country fell by way of a 92-72 loss in North Bay. 
Player of the Week- Vova Pluzhnikov (UNBC)- 2-0 record
Averaged 22 points, 8 rebounds, 5.5 assists and 1.5 steals on the weekend
Video Courtesy: UNBC Athletics 
This weekend, Vova Pluzhnikov was the best player on the floor in two big wins for the Timberwolves. Pluzhnikov had an impact all over the court averaging 22 points, 8 rebounds, 5.5 assists and 1.5 steals giving Trinity Western all it could handle. His performance culminated in a game winning layup (video above) to secure an important road sweep early in the season.  
Runners up: OUA- Thomas Kennedy (Windsor) / RSEQ- Sam Jenkins (McGill) / AUS- Azaro Roker (StFX)
Why we love USPORTS- Calgary vs. UBC Game one
Video Courtesy: Canada West TV Powered by SnappyTV
We really could not have asked for much more from these two teams. In a game that featured explosive runs, back and forth action and a shocking last second finish, it was everything that makes USPORTS fun. A huge shout out to Noah Wharton for scoring the game winner, talk about a good way to start off your university career! If this game proved anything it's that when there's a USPORTS top ten match up it's must watch entertainment. 
Growing the game- We need division's in Canada West to even Playing Field
Speaking of Canada West, it is time that the seventeen-team league joined the OUA in making divisions. How can a conference truly crown its champion fairly with scheduling that's not even close to even? This season UBC avoids playing both Alberta and Saskatchewan which would be fine if they were in a division that only played a finite of Eastern teams however, Victoria plays both.
How is that a fair representation when teams can play a schedule that lends itself to a better record than they may deserve? This also can affect national rankings as for years the OUA has criticized western teams for having "fake" records based on a lucky or weak strength of schedule. It's time that Canada West evens the playing field for all with divisions because until they do, it creates unfair and unnecessary problems that can easily be fixed.  
Game of the week
#7 Bishop's vs Concordia, Thursday November 14
Bishop's is the team many have coming out of Quebec in 2019-20 while Concordia are the reigning champions, need I say more? It's a fantastic opportunity for the Gaiters to state their case as the class of the RSEQ with their first game of the season however, it's safe to say, the Stingers may just have something to say about that. The game goes down in Montréal, tip-off is set for 8:00 pm. 
USPORTS Top 10 National Rankings
Carleton- Rolling as usual.
Dalhousie- The class of Atlantic Canada.
Ottawa- Carleton's biggest threat may once again call the same city as them home.
Calgary- The best of Canada West until someone finally beats them.
Alberta- As deep as anyone in the country.
Saskatchewan- The Huskies will be a tough out for anyone.
Bishop's- Quebec's favourite faces an early test against last year's champ this week.
Lakehead- As dangerous as anyone in the country right now.
Laurier- One of the most talented team's in the country has been inconsistent to start.
McMaster- A hot start early has the Marauders feeling good.