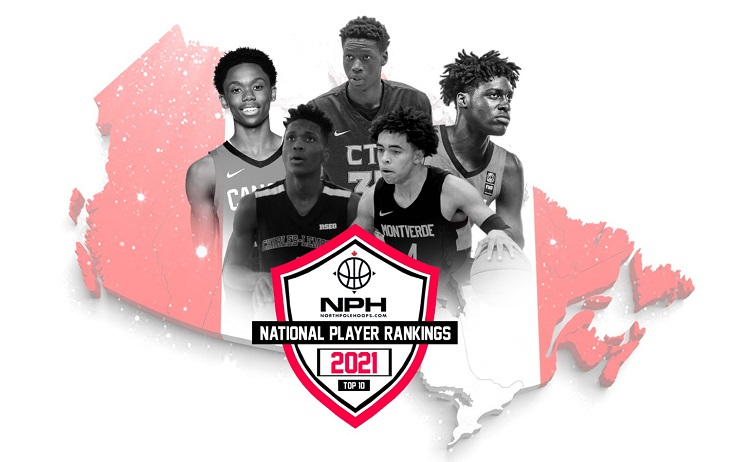 High school
Player Rankings
Canadian 2021 Top 10 National Player Rankings by North Pole Hoops, New #1 Bennedict Mathurin
There's a new number one in town. Bennedict Mathurin takes the top spot in this edition of North Pole Hoops 2021 player rankings. His summer and fall season has been nothing short of tremendous, collecting hardware from NBA camps and International events.
Despite seeing a number of Canadian players reclassifying to 2020 over the last few months, the Canadian class of 2021 remains loaded with talent. It remains loaded because we are seeing more and more Canadian kids become more ready for college at faster rates than five years ago. Take for example, Ryan Nembhard, brother of current Florida Gator and NBA Draft worthy PG Andrew Nembhard; Ryan has opted out of his post-grad year to explore options for college as of next season.
With better processes in place for development, Canadian talent will continue to thrive and excel at the NBA and NCAA levels. Those processes all start at a very young age with a game plan in mind and on paper.
Take a look at North Pole Hoops' Top 10 prospects in the 2021 class. All of which you will see in the NCAA in coming years. Some remain ridiculously under the radar from a recruitment standpoint, but I guess that's all about to change with this fall release.
1. Bennedict Mathurin
After spending the last season playing for NBA Latin America, Bennedict Mathurin's name might not be familiar to some Canadian basketball fans. The Quebec native is undeniably one of the top prospects in his class and tore up the Adidas Guantlet Series for Brookwood Elite this past summer. Those that were sleeping on Mathurin were likely woken up by his MVP performance for Team Quebec in the Canadian U17 National's this summer.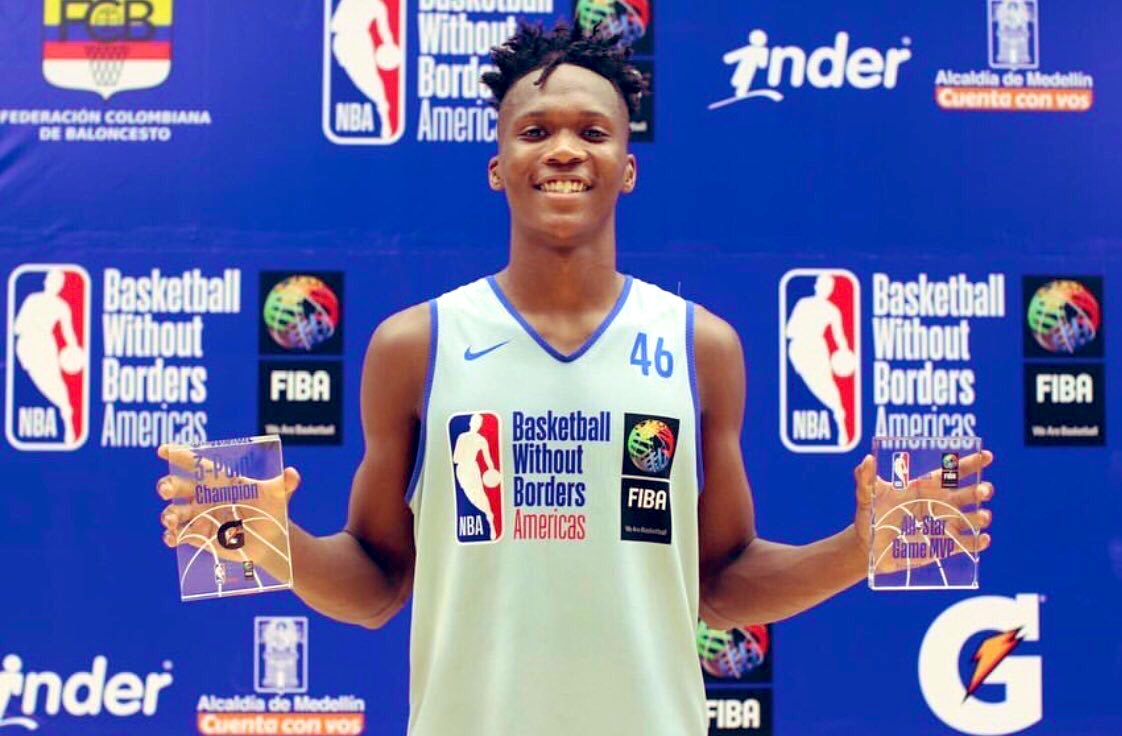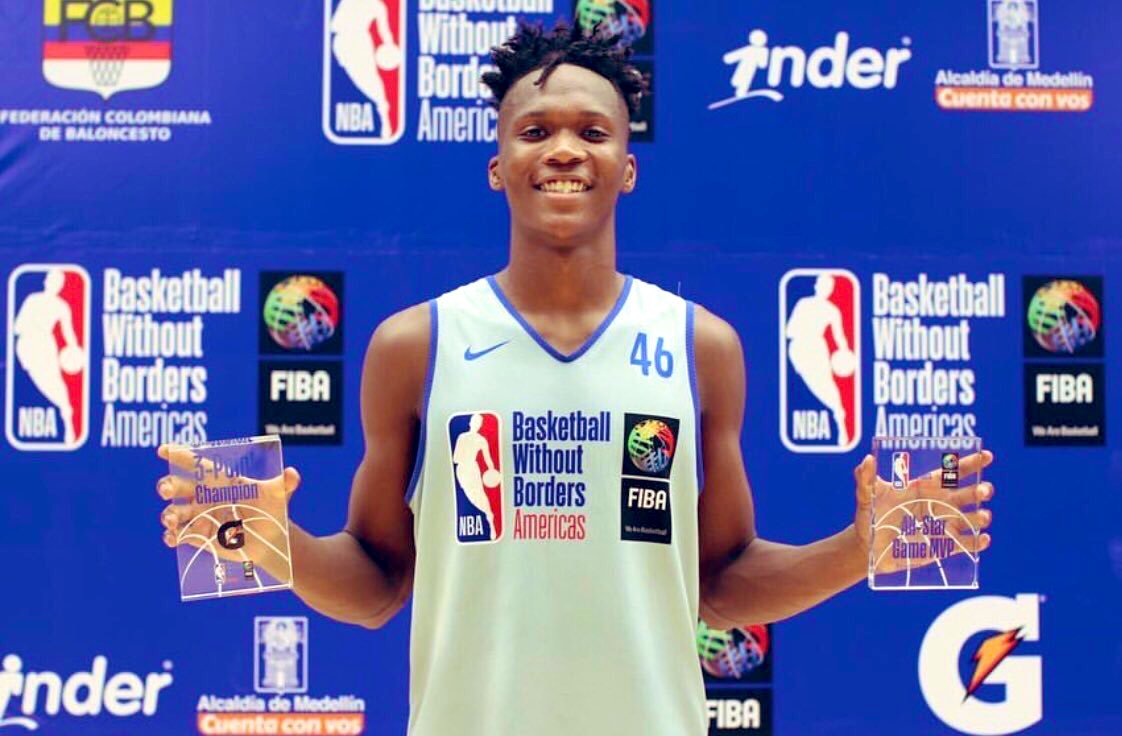 The 6'5 combo guard has an explosive first step and leaping ability while playing with a nonstop motor at all times. Already a great finisher inside, he's improved a lot as a spot up shooter over the past year, culminating with his 3-Point Shootout victory at Basketball Without Borders Americas Camp. Mathurin's list of offers include Virginia, Oregon, Alabama and Nebraska.
2. Charles Bediako
Bediako's stock skyrocketed this summer with a great showing for the Canadian National team. After a quiet start to the FIBA U19 Basketball World Cup, Bediako scored in double digits in 4 of his last 5 games and stood out as one of the best prospects at the tournament. Bediako is an elite athlete with a nonstop motor, great off-ball instincts, and a very efficient game. He's the type of player who can fit into any system thanks to his ability to a major impact without needing plays called for him.
He's being recruited by pretty much all the high-major programs including Duke, Michigan State, Ohio State, Maryland to name a few. It'll be his pick at the end of the day. He's coming off of a strong outing in the Bahamas with ISA and is playing with a supreme confidence. The next time we'll get to see him live and have a camera on is in Ohio for a home game. Stay tuned on this one, he's big time!
3. Ryan Nembhard
Ryan Nembhard has playmaking in his blood and looks to be at least as good of a prospect as his older brother Andrew at this stage. Nembhard joined the 2021 class in September, reclassifying after a strong summer of his own. Nembhard looked liked the undisputed leader for Canada's FIBA U17 silver medalist squad. He's a maestro with the ball in his hands with elite-level quickness, handles and basketball IQ.
Playing for one of the top US prep programs in Montverde Academy, Nembhard already holds offers from Florida, Ohio State and USC among other HM schools.
2022 PG Ryan Nembhard is the guy you want to play with 🤭 Pass first PG dropped DIMES in Indy all weekend long @NikeEYB during E16 play #uplayfam #nikeeybl #d1circuit pic.twitter.com/Htj7dWBWo6

— UPLAY Canada 🏀📚 (@UPLAYCanada) May 16, 2019
4. Muon Reath
After being slowed down by a shoulder injury for much of the past year, Muon Reath is poised for a monster junior season with Canada Topflight Academy. At 6'8″, Reath is one of the higher-upside prospects in his class. He can break defenders down, knock down the spot up 3 and make plays off-ball as an active cutter. He flashed some on-ball playmaking ability at the Nike Peach Jam E16 that he'll look to expand on this season. With an offer from Texas A&M already under his belt, his recruitment is set to explode as he shows HM programs his entire arsenal now that he's back to full strength.
What we love in terms of his upside is his ability to defend 4 positions and be as productive on the other end in just as many positions. Invest here now, the trajectory is the through the roof.
5. Joshua Primo
Primo is another Canadian prospect who garnered a lot of interest after a strong FIBA performance. His ability to score the ball is his best asset. Known as a knockdown shooter from 3, Primo showed an expanded playmaking ability this summer with a number of explosive drives and nifty passes out of the pick and roll. The University of Oregon offered Primo last week, putting their names in the hat against Utah, Alabama, Cal, Ohio State, TCU and Creighton who all offered him in the summer.
He has elevated his game dramatically and increased his ball handling skill for an elite package to operate from the wing in half court sets. What he does already in transition – filling lanes and opening the break is a premium.
6. Jefferson Koulibaly
One month into the prep season and Jefferson Koulibaly looks like he's ready to spread his wings and fly in his junior year. Now the lead guard and number one scoring option for Lincoln Prep, Koulibaly is tasked with taking on a much larger role than he played on a stacked Orangeville Prep squad last season. He seems up to the challenge so far, playing with a fire and mean streak that's unlocked a whole new side to his game.
Koulibaly added a lot to his bag this summer, with his improved handle standing out the most so far. He's so much more creative with the ball in his hands and can create separation for the step back or blowby with consistency. Combine his newfound playmaking ability with his elite perimeter defence and he might be the best two-way prospect in the class when all's said and done.
https://www.instagram.com/p/B4oMgBrA_iI/
7. Thow James Biel
Thow James Biel is another prospect who's poised for a breakout season this school year. After lighting up the Calgary NPH Showcase in 2018, Biel joined Thornlea in what was his first season at the prep level. He looked timid at first but when he played with confidence he flashed the upside that earned him his Showcase MVP. His ability to disrupt on the defensive end is his best asset, and he looked better as a creator on offence as the season went on. Now back home at Edge Prep with a year of prep basketball under his belt, Biel should be set to turn some heads this season.
Biel will be the surprise of the year to many. He's playing along side a highly touted, top ranked prospect from the 2020 class Amir Rahimzad. Their first bit of action in the National Preparatory Association goes down November 14-17 all of which will be live streamed here.
8. Tre-Vaughn Minott
Tre-Vaughn Minott is at the point where he's playing the best basketball of his career thus far and is doing it with the clique from Quebec, #2 ranked Bennedict Mathurin and Olivier-Maxence Prosper, Clemson commit from the Canadian 2020 class. The big man is trimming down his physique and become a lot more mobile and athletic.
Minott played up in age group this past summer and did extremely well while developing a mean streak. This season he has transferred out of Champlain College in Quebec and moved to Mexico at the NBA's Latina America Academy.
We will see him and the Quebec gang again in the new year at the NPSI in Rhode Island. Still a lot of upside to capitalize on for Minott and he's heading in the direction to capitalize.
9. Kordell Charles
Kordell is really turning the corner mentally, his focus level is at an all time high and will begin to maximize on his potential, that whole boatload of potential. He is likely the springiest and has the fastest/highest second jump of anyone in the class. Charles had a strong spring and summer but unfortunately will be in a boot for the several weeks nursing a leg injury.
The remainder of the summer after AAU was spent fine tuning his offensive package to help better create off the bounce, something that he was experimenting with through July.
"He's willing to fail at things to get better" – Coach Dave Briski
USC's Head Coach Andy Enfield offered on the spot when he saw him at a practice. Yup, he's that dang good.
10. Sam Alamutu
After dominating at the NPA Halifax session, Sam Alamutu picked up what will be his first of many D1 offers from Long Beach State. Alamutu is one of the most versatile guards in the class. On the offensive end he's a strong finisher with a growing playmaking ability. Defensively he disrupts passing lanes and plays lockdown defence across multiple positions.
No one on the scene stays as vertical once airborne and as clean on the floor playing defence. This is surely Alamutu's strongest asset, yet he's a lot more on the other end. His outside shooting is his most improved skill. His ranking is based on a combination of production and potential. Knowing his mindset, work ethic, and how steep of an incline he's headed, we're looking at him as a top SG/SF in the class.
Fastest Riser: Atiki Ally Atiki
Atiki Ally Atiki had always been viewed as a long-term project until he dominated the NPA Atlantic session. Under the tutelage of coach Angelo Provenzano and the lineage of LBA big men before him, Atiki is starting to harness the upside that his size and mobility provide him. Atiki is elite on the defensive end at this stage, contesting everything near the rim without fouling and gobbling up any rebound he can get a finger on. He plays within himself on offence and makes a living in the restricted area on that end, finishing everything with power. He's already getting looks from programs like Baylor, and with two seasons of prep basketball ahead of him there are likely more offers to come.
Here's a look at the full Canadian 2021 North Pole Hoops Top  Player Rankings:
#
Player
POS
School
HT
WT
Commitment