Canadian Basketball, 2014 in Review – Big Plays, Championships & Defining Moments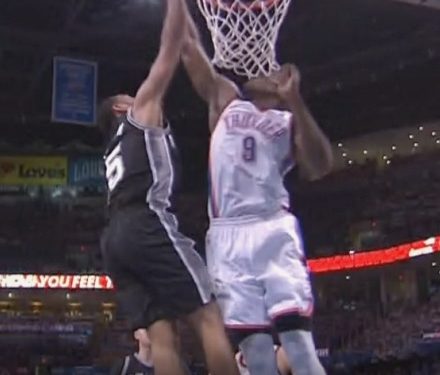 2014 has officially come to a close–an action-packed year filled with big plays, championships, and defining moments.
We review 2014, from January to December, covering a wide-range of levels in Canadian basketball including high school, CCAA, CIS, NCAA & NBA.
January
Alex Hill Breaks UofT all-time scoring record
Daniel Tulloch Monster Smash on Defender
Javon Masters Making CIS History?
86+ Wins in a Row: The Machine that is Citadel
Henry Carr Dominant in the West
February
The Algonquin Thunder Completed their first perfect season
Vadim Halimov Breaks OCAA All-Time scoring record
Tyler Ennis Hits Miracle Game Winner
https://www.youtube.com/watch?v=AAOIdhEJ1Hg
Melvin Ejim Career Night
Kia Nurse – Future of Canadian Womens Basketball
March
Andrew Wiggins Announces he will Enter NBA Draft
Cole Long, Dakelle Brooks Earn #NPHShowcase MVP
Andrew Wiggins: I Blame Myself
Canadian Coaches in NCAA tournament
Canadians in NCAA March Madness
12 Points in 28 seconds – CCAA Championship
Mindy Minhas Leads Churchill to First BC Championship
Carleton Ravens Capture 10th National Title in 12 Years
St Mike's Captures First Ever JBC Title
Oakwood Barons Crowned OFSAA Champs
Notre Dame Upsets St Mikes, Captures First OFSAA Medal
Ottawa Shocks Carleton for Wilson Cup
April
Phil Scrubb, Justin Colley Named CIS Athlete of the Year
What Do College Coach look for in a Prospect?
Welcome to the Off Season, We've Got Work to Do
Jahvon Blair Takes Jordan Brand MVP
Nik Stauskas Declares for NBA Draft
Brady Heslip is Top Shooter in NCAA Basketball
May
Four Canadians at Raptors Pre-Draft Work Out
Jamal Murray Buzzer Beater at EYBL
Cleveland Canadians? Cavs Get Top Pick
Phil Dixon: Toronto Basketball Legend
What takes Andrew Wiggins ELITE?
Canadian NBA Invasion: 2014 Will be Record Breaking
Wiggins Makes it Back to Back for Canada
Raptors Select Brazilian Unknown
Canada Marks Best Finish at FIBA Americas
42 Canadians Drafted to NBA Since 1947 – FULL List
Dylon Gregory POSTER Jam at Toronto #NPHShowcase
Christian David Makes Mark, Godwin Boahen, Calvin Epistola Share MVP
Cory Joseph: 'When My Name is Called I go out and Give it 100″
July
Johneil Johnson Crowns Defense at Canadian Nationals.
Canadian AAU Teams put in Work in Indiana
August
Simar Bajwa Breaking out at Alberta NPH Showcase
Andrew Wiggins First Commercial
Jabs Newby, Freddy Appiah Headline Canadians Drafted in NBLC
Kyle Julius to Accepts Position with Mississauga Power
Sim Bhullar Makes History for India
7'0 Jason Hannibal TEARS OFF Rim at McMaster University!
NBA Hosting First Ever Americas Camp in Toronto
Andrew Wiggins, Anthony Bennett Traded to Minnesota
Team Canada Undefeated in France
Team Ontario Wins Nationals, Rowan Barrett Explodes for 37
Team Manitoba Makes History, Captures First National Title
September
Michigan, Oregon Recruiting in Canada
Thon Maker in Canada Forms Prep Giant
Cory Joseph Checking in With NPH
October
Jurassic Park Returns, Raptors Take Care of Business
Wiggins, Stauskas, Ennis Make NBA Debut
Steve Nash, Canadian Basketball Impact
CIS Star Jordan Baker Signs First Pro Contract
Are the 2013-2014 Raptors Better than 2000-2001
Andrew Wiggins Throws down Vicious Jam
Kevin Pangos Enters Senior Year with No Regrets
Rowan Barrett Jr Proving to be Special
NPH Announces Partnership with CYBL
Khaleem Bennett, Rising Star from the Hammer
105 Canadians in NCAA – FULL List
November
Brady Heslip 45 Points Breaks NBA D-League Record
Ontario HS Basketball Desperately Needs a Shot Clock
Harvard Commit Corey Johnson Progress Report
Growth of Canadian East Coast Basketball Dependent on Mentality Switch
Eastern Commerce Toronto Basketball Legacy Live Forever
Shay Colley Leads Campion to OFSAA Gold
Bruno Caboclo Stars NBA Career with Alley-Oop Jam
Toronto Raptors take Down #1 Team in NBA
Canadian University Basketball is one of One of the Best Kept Secrets
Dillon Brooks Shines for Oregon in First Collegiate Game
December
Brady Heslip Going Overseas, Reportedly Joining Turkish Club
Andrew Wiggins VS Lebron James
https://www.youtube.com/watch?v=kU2wxGhm_rk