Prospect Analysis — Everything is Taken Into Account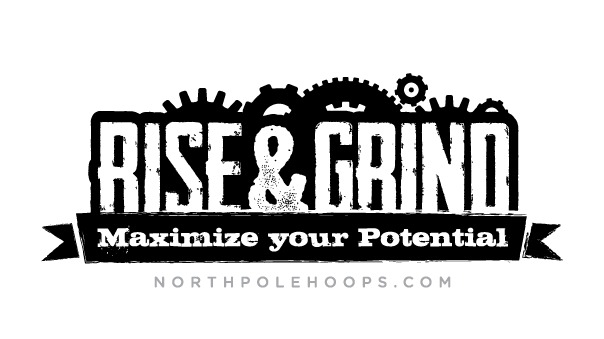 Rise & Grind serves as a resource centre for athletes, providing tools pertaining to skill development, injury prevention, muscle development, nutrition, education, X's and O's, mental toughness and much more; all this in efforts to maximize your potential!
–
Evaluating talent is a subjective process –meaning opinion is an integral aspect of identification…and everyone has an opinion.
The same way that "Beauty is in the eye of the beholder," so is talent. Some prospects are easier to identify than others, while you will have to go through extensive digging before you find the diamond in the rough.
In my travels, I speak to coaches (CIS, NCAA, CCAA, HS, Club, etc) in addition to parents, fans and others within the basketball community–where we often discuss prospects as we watch them. A question that usually comes up is "What do you look for in a player?"
This is usually a difficult question to answer in one sentence due to the fact that so many characteristics [on and off the floor] must be taken into account before generating a true evaluation on a player. This is the reason that we find it necessary to track student-athletes through various environments including high school, club, showcases, national and international competition.
Aside from consistency and production on the floor, we are able to learn about a prospect's mannerisms when playing on different teams. For instance, does the player constantly portray strong [or poor] body language? Can the player lead a team? Is he mentally tough? Is he coachable; all four ultimately tying into character.
Does he communicate effectively on the floor, and provide energy for his team? These are intangible traits that won't show up in the box score but are VITAL when it comes to distinguishing talent. Most player's mistakenly think filling up the stat sheet is the be all and end all of impressing a coach or scout, and fail to recognize the importance of these characteristics.
Does he have size for his position? Can he defend his position? Is he Versatile?
Basketball I.Q, feel for the game and the physical attributes such as speed, strength, athleticism also must be taken into account. Fundamental skills such as shooting, dribbling and passing cannot be forgotten either.
All this and more are taken into account. However, before we can put too much weight into the player's ability on the floor, his academic status needs to be recognized.
For instance, if a player holds a 50-60% average, it generally means two things; the player possesses poor work ethic and discipline. Barring a mental disability, maintaining a minimum of a 70% average in high school should not be a struggle; a dedicated individual is more than capable.
The bottom line is…if a player lacks the academic requirements, playing university basketball becomes impossible following high school graduation.
My point? Academics must be taken into account.
It is important that we continue to aggressively track high school prospects over a four-year span as they will mature physically and mentally; some faster than others. Maximizing one's potential does not happen naturally; it takes sacrifice, work ethic and a strong support system.
Therefore, the work ethic of a prospect is a vital component for a player's development and the speed at which he develops.
As previously stated…every coach, scout or critic has an opinion, meaning the traits mentioned above carry varied levels of importance. But one thing is for sure…everything is taken into account.