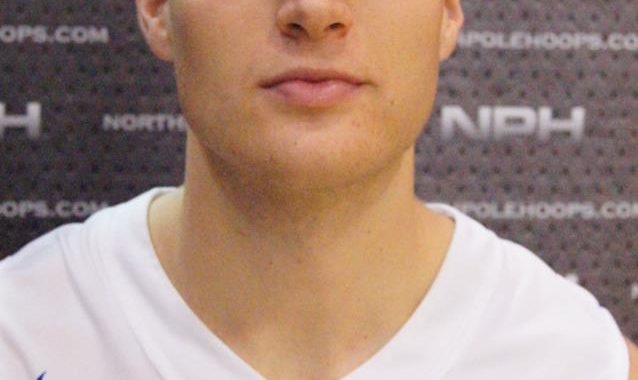 NPH CIS Diary: Doug Plumb
The purpose of the NPH CIS Diary is to take you through the experiences of an elite student-athlete competing at the university level. We are proud to announce 6'4 Point Guard, Doug Plumb of the UBC Thunderbirds as the first OFFICIAL NPH Diary Holder. Plumb will be taking you on a ride through the 2012-2013 basketball season, so strap up!
Ayeee,
What's up everybody?!  When NPH asked me to do this diary for the season, I felt honoured they would ask me and was pretty excited about it (and still am). Coach Hanson is probably nervous that I get another social media outlet to rattle off my banter to….but that's okay… Haha.
As far as Canadian basketball media coverage goes, we tend to kind of get lost in translation out here on the west coast, so when I committed to doing this diary, that was one of the first things that I thought would be cool about it. Not only do I get to give you an inside look at our team but also the CanWest in general.
Just as it is out east, basketball is BOOMING on this side of the country and there is talent galore. Hopefully I can help ramp up the hype-machine and increase the buzz and awareness in that sense.
Typical Vancouver day today here on campus: rainy, rainy and rainy. It's all good though. Growing up out this way you equate the grey weather with basketball season so no matter what's going on out there with the cold and the rain it's heating up in gyms everywhere. We just finished off our final pre-season game vs. a tired and somewhat depleted Lakehead team. They were missing a couple of their fifth year players, which undoubtedly worked to our benefit.
I don't believe in the old 'a win's a win' adage, we definitely squeaked that one out. That team will be dangerous when they have everyone together and healthy.
We finished pre-season 6-0 but to be honest with you, I have mixed feelings about it. On one hand we are 'green' and have lots to learn so 6-0 is impressive from an outsiders perspective. I feel like even though we have played tough teams, we have caught them at lucky times; whether that be the result of injuries to key players or fatigue.
That being said, I see so much potential with this team and that's what leaves me wanting more. I know its cliché to use the P-word but since I have been here at UBC (this is my third year) this team has highest level of tenacity and defensive intensity of any team I've been on. The knowledge isn't completely there yet, but the desire to learn is.
UBC has always had the reputation of being a 'run-and-gun' style of program and defense hasn't always exactly been the strong point but I really think this year could be different. I've seen huge strides in the will to win and the will to 'bust out the chains and put them in SHACKLES' this past month, I'm excited.
So where does this put us now?
Now the real fun begins.  This weekend we jump right into my favorite matchup and my favorite place to play besides War Memorial, Trinity Western.  We flat out don't like each other on the hardwood. Two years ago we (UBC) had an absolutely loaded roster, we had beaten Trinity in their house by large margins both nights and then we faced them again in the national semi-final. We choked in the second half, got punched in the mouth and they took it to us.
I had one of the biggest personal mental collapses in a basketball game of my life. Needless to say, motivation is not in short supply (for either team). I know they want to beat us just as bad. Their starting PG Tristan Smith is a good friend of mine, we were actually roommates and I kick it with him in the summer, love him and his family, great people…not this week though.
Funny was sports does to you. I have to get to this exhilarating and scintillating Psychological research methods reading so I have to jet. Until next time everyone, for better or worse you're stuck with me this year.  Thanks for reading!
-Doug
P.S. hit me up on twitter, @DougPlumb.  #GoBirds
[youtube dMqEG6e8LpM]