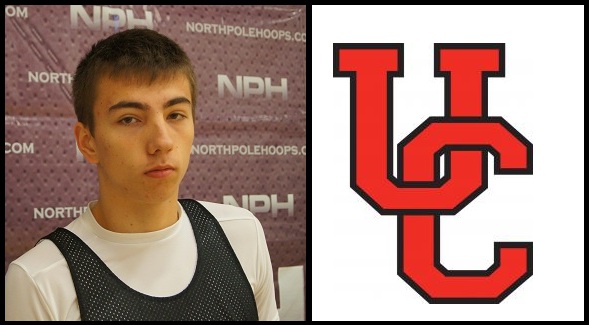 Emmett Cook Commits to University of Calgary
CALGARY,AB–Emmett Cook was first identified exactly last year at the FCP Northern Exposure Camp where he made his name shooting the lights out from deep, while also displaying great athleticism in the process.
Cook will move forward to the next level of his basketball career as a Calgary Dino.
After being recruited by schools on both sides of the border, the University of Calgary presented the best situation for Cook and his family.
School visits included a trip to the University of Toronto as well as Saskatchewan, who jumped into the recruiting mix later on. NCAA programs recruiting the 6'5 guard were Portland, Wofford and Detroit.
For Cook, it came down to comfort and familiarity.
"U of C has Dallas [Karch], Jas [Gill] & Cooper [Hamaliuk]…I've played with them since I was eight years old and have known the coaches for as long as I can remember," Cook told NPH, referring to current Dino freshman.
"It's a family fit for me…the school is very good. There is going to be life after basketball."
Cook, who will be entering the University of Calgary in the business finance program continued by saying, "education is very important to me, one of the biggest things in my life, I want to be in the finance program because thanks to finances services I am able to study, I just want to learn more about the financial world, and hopefully be able to help people."
As for basketball, he will look to impact the Dinos as a freshman and build a solid resume in hopes of one day playing in a different continent.
"I have always wanted to play overseas, travelling and getting to paid to play the game of love. U of C puts me in a great situation to do that."
Before jumping too far ahead into the future, there's still work to be done as the high school season approaches, where Cook will aim to lead NPH #9-ranked Winston Churchill to a provincial title.
One year later, the NPH team flies back to Calgary, Alberta…at the same gym where Cook was identified, to discover the province's next crop.