Owen Boisvert Drops Two-Hand HAMMER @ Canadian National Championships!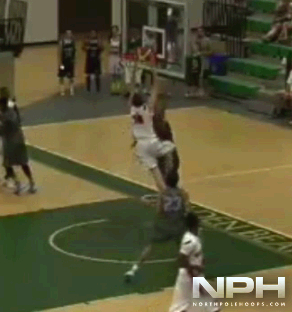 6'7 Owen Boisvert from Team Ontario (Ottawa, ON) was inserted into the U15 Canadian National championship game, with the result already decided…there was not much meaning left in the game.
At least that's what we thought. Boizvert thought otherwise as he attacked from the wing for a 2-hand jam!
"There has been a lot of surprises over the summer and that's the beauty of coaching 15-year old basketball…you get to see their evolution..that dunk was sort of icing on the cake."
Boizvert's teammates also didn't see that coming…nobody in the gym did.
"I thought it was going to be a layup," said Shakur Daniel.
"We knew he had that but he doesn't always show it…he keeps it low key."