The well-known superstar but unknown Canadian, Aden Holloway.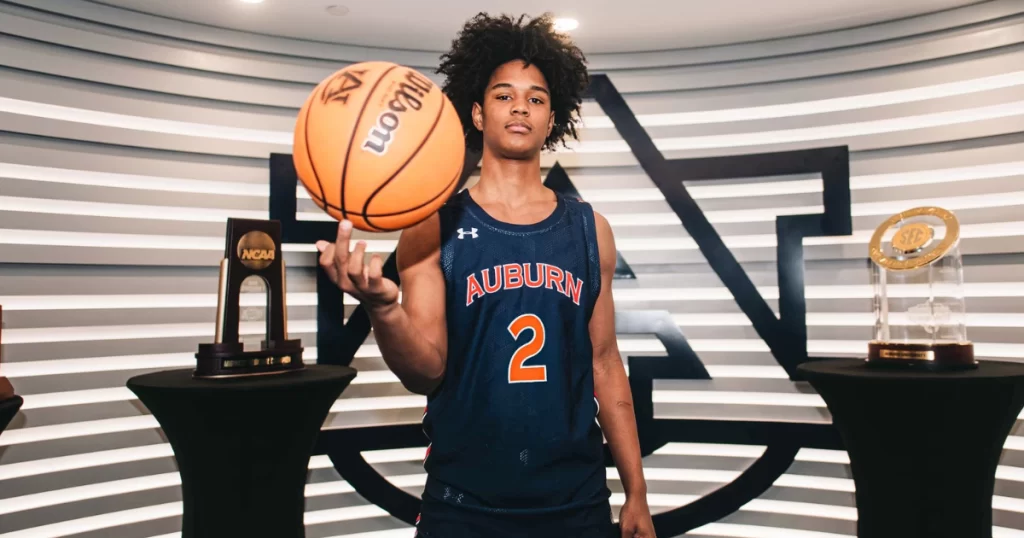 Aden Holloway, an elite basketball talent at Prolific Prep in California, has recently come to the attention of Canadian basketball fans as a potential candidate for Canada's National U19 basketball team in FIBA action via his Nike Hoop Summit invite via Canada. Despite being ranked #17 overall by ESPN and committed to play for Bruce Pearl at Auburn next season, many are wondering why he hasn't gained recognition from Canadian basketball fans until now.
However, after some research earlier this year, it was discovered that Aden is the grandchild of CFL Hall of Fame Quarterback Condredge Holloway, who also played at the University of Tennessee. Additionally, Aden's mother was born in Canada, making him eligible to become a "naturalized" player for Canada Basketball. This would allow our U19 program to potentially pair a McDonald's All American prospect with Vasean Allette (ODU), Jordann Dumont (Villanova) and Thomas Ndong (Oregon State) to name a few.
This news makes Aden a legitimate candidate to become the #1 prospect in Canada, next to his Prolific Prep teammate Mike Nwoko, who is one of the best big men to come out of Canada in the past 5-7 years. The chemistry that is already established between Mike & Aden is also a very valuable addition to the culture of our U19 program. With his impressive skills on the court, Aden would be a valuable addition to Canada's National U19 basketball team.
Aden's inclusion on the team would not only bring more attention to Canadian basketball but would also add to the country's growing pool of talented young players. Canada has been steadily increasing its presence on the international basketball scene in recent years, and Aden's inclusion on the team would only help to solidify this trend.
It remains to be seen whether Aden will indeed suit up for Canada's National U19 basketball team in FIBA action. However, his eligibility as a "naturalized" player and his impressive basketball skills make him a strong candidate for the team. Canadian basketball fans will undoubtedly be eagerly watching to see if Aden will don the red and white jersey and help lead the team to success on the international stage.