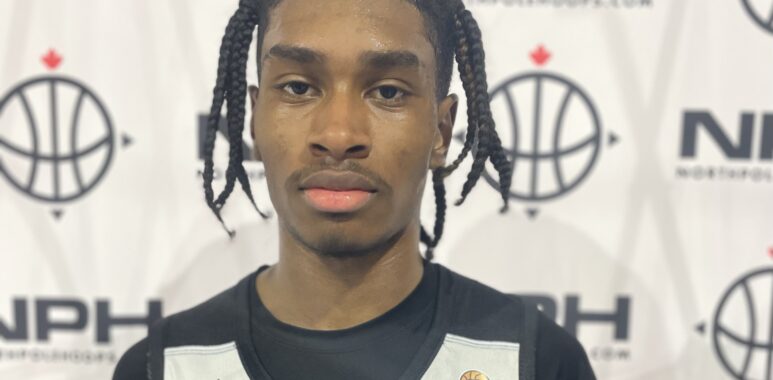 Top 5 Standouts From the NPH Showcase League first session of 2023
After a four week break from the North Pole Hoops Showcase League, it was a real euphoric experience to be back in the gym again in a new year, 2023. Starting off the year in the best way possible, I break down my top 5 stand out performances from this past weekend which consisted of multiple 30 point scoring outbursts, posters, blowouts and barn burners. It was an epic weekend but here are the 5 prospects who caught my eye the most.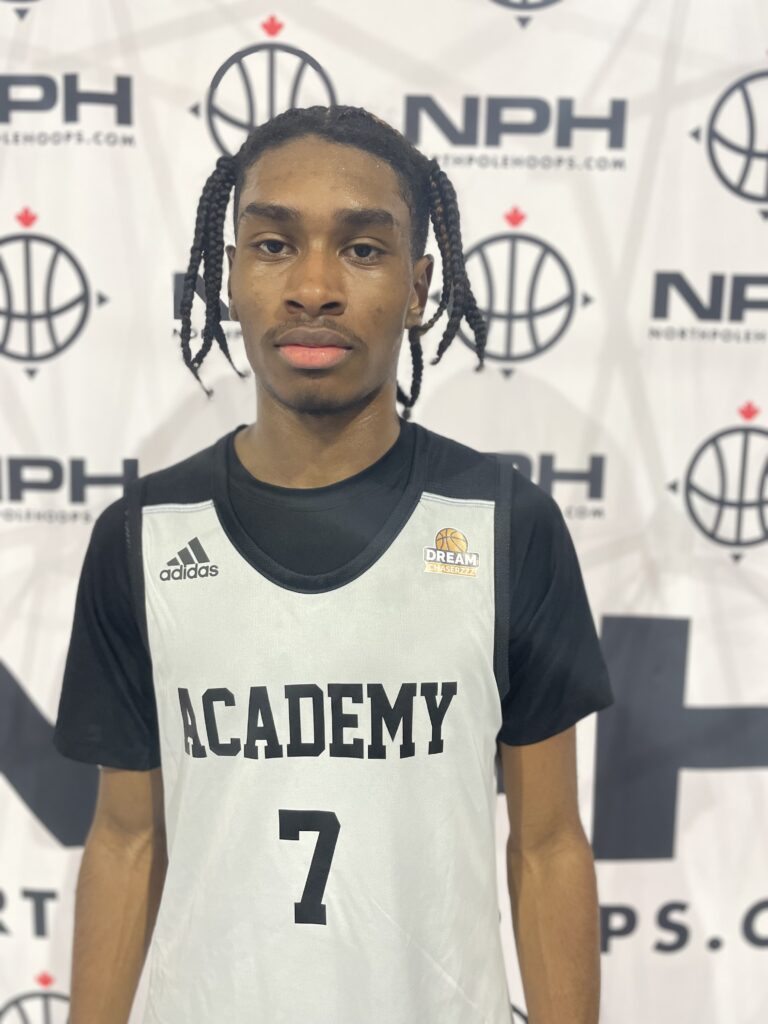 Isaiah Spencer | 6'4 | Guard | Dream Chasers Academy
The NPH Showcase League has seen some impressive performances this season, but none quite like Isaiah Spencer's today. Playing for Dream Chasers Academy, Spencer dominated the court against Union Elite with his relentless drives to the line in the first half and his unorthodox pull-up jump shots in the second half.
Spencer's ability to break down defenders off the dribble and hit those pull-up jump shots was truly a sight to behold. His quick jab steps and deadly accuracy reminded many of NBA player Shai Gilgeous-Alexander, known for his similar style of play.
As the point guard for PEDSDMD Elite in the OSBA, Spencer showed great vision and court awareness, facilitating for his short-handed Dream Chasers team with ease. His quickness and agility also made it difficult for Union Elite to contain him. It was clear that Spencer had brought his A-game to the court and was determined to make a statement.
All in all, Isaiah Spencer's point 35 performance at the NPH Showcase League was nothing short of extraordinary. He showcased his skills and proved that he is a force to be reckoned with in the 2025 class. Those who had the opportunity to witness it will not forget it anytime soon.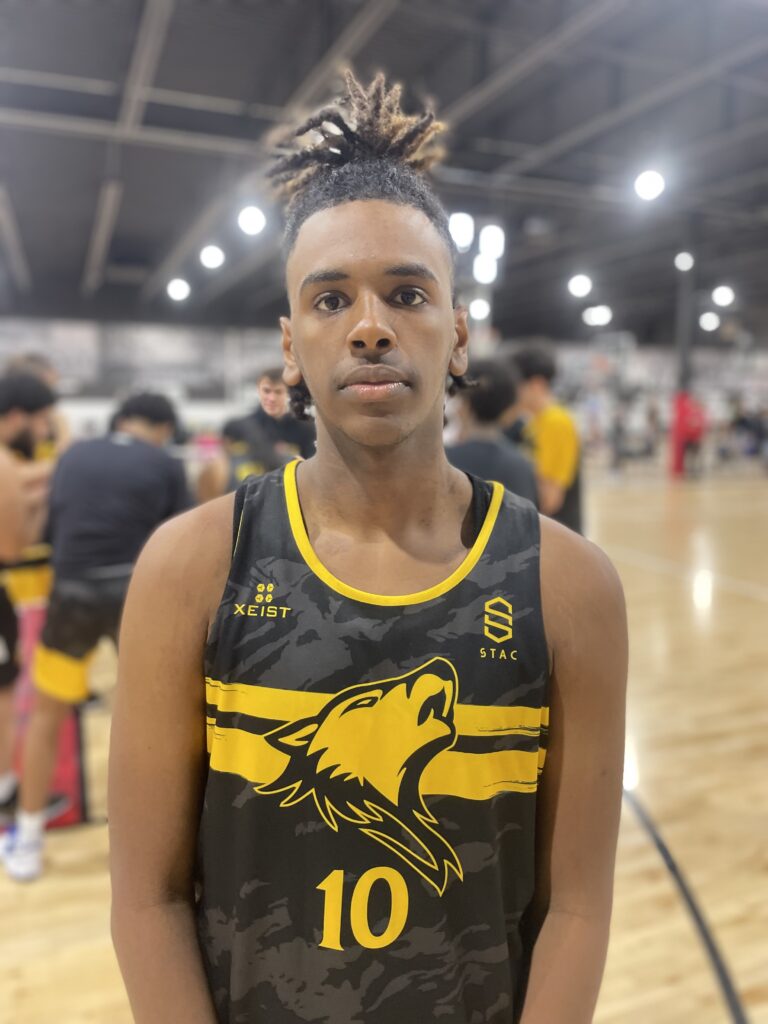 Kibrom Kefte | 6'1 | Guard | STAC Basketball
Kibrom Kefte, a six-foot guard from STAC Basketball in Hamilton, ON, had a historic performance at the recent NPH Showcase League session. In two games, Kefte scored a total of 70 points, including 39 points in one game and 31 points in another.
Kefte's scoring ability was on full display at the showcase session, as he consistently found ways to score against some of the top competition in the league. His 39-point game was particularly impressive, as he shot an efficient percentage from the field and also contributed on the defensive end.
In addition to his scoring, Kefte also showed off his playmaking skills by dishing out assists and helping to create scoring opportunities for his teammates. His ability to score and distribute the ball makes him a valuable asset on the court and a player that can be counted on to make big plays in crucial moments.
Kefte's performances at the NPH Showcase League have certainly put him on the radar of college coaches and our scouts. His scoring ability and versatility as a guard make him an attractive prospect for any CCAA or USPORTS team looking to add a dynamic player to their roster next season.
With his impressive showing week after week, Kibrom Kefte has proven that he is a player to watch in the future. His hard work and dedication have paid off and his skills have been showcased in the most recent NPH Showcase League session. It will be exciting to see where his talents will take him next.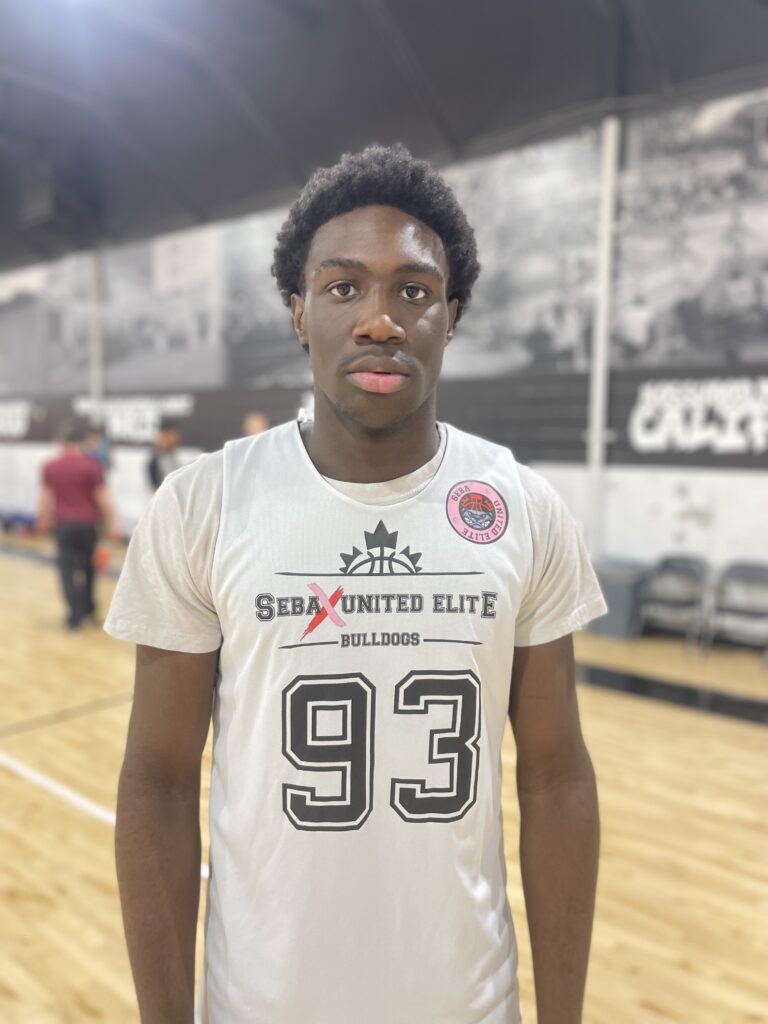 Presley Osagie | 6'5 | Wing | United Elite / SEBA Bulldogs
Presley Osagie, a 6'5 monster for United Elite/SEBA Bulldogs, is quickly becoming a household name with his viral Instagram clip of a pass fake this past weekend. Standing at an impressive 6'5, Osagie is not only tall, but also possesses a unique combination of strength and agility that allows him to dominate the game in a variety of ways.
One of the most impressive aspects of Osagie's game is his shooting skills. He is patient with the rock and has the ability to rise up and knock down triples. This was on full display when he threw one of the craziest ball fakes I have seen in ages, leaving his defender completely off balance and out of position, following it up with a dagger from beyond the arc.
Osagie also possesses a great deal of speed and agility, allowing him to run the court like a gazelle. This makes him a constant threat in transition, as he can easily outrun opponents and finish at the rim with authority. He is not afraid to punish the rim with powerful dunks, making him one of the most exciting players to watch in the NPH Showcase League
In addition to his offensive abilities, Osagie is also a tenacious defender. He has the ability to guard players at every position on the court, from point guard to power forward. He uses his size and quickness to effectively shut down opponents, making it difficult for them to score.
In the Saturday victory, Osagie scored 24 points and proved to be a serious problem for the opposing team. He dominated the game on both ends of the court, and his performance was a major reason why his team came out on top.
As the season progresses, it is clear that Presley Osagie will continue to be a prospect to monitor within my rankings. His unique combination of skills and abilities make him a valuable asset to his team, and a nightmare for opposing teams. If you have the opportunity to watch him play, make sure you take it, as you will be in for a treat.
Enrique Bruneau | 6'4 | Wing | International Assist Prep
Enrique Bruneau, a rising star in the class of 2023, has been making waves for International Assist Prep in the NPH Showcase League. Standing at 6'4, Bruneau has stuck out like a sore thumb with on the court, scoring in bunches and displaying a relentless energy on both offense and defense.
Bruneau's aggressive defense has been a key factor in his team's success, as he has been able to shut down some of the league's top scorers. But it's not just on defense where Bruneau shines, as he has also been a consistent scoring threat, showcasing his versatility and ability to score from all areas of the court.
In addition to his impressive scoring and defensive efforts, Bruneau has also been doing the little things right, such as hustling for loose balls and making the extra pass to set up his teammates for easy baskets. This unselfish play and willingness to do whatever it takes to help his team win has not gone unnoticed by coaches and our scouts in attendance.
Overall, Enrique Bruneau has been one of the most impressive players not only this weekend but all season, and is definitely a name to watch as he continues to develop and improve his game. With his size, skill, and drive to win, Bruneau is sure to make an impact at the next level.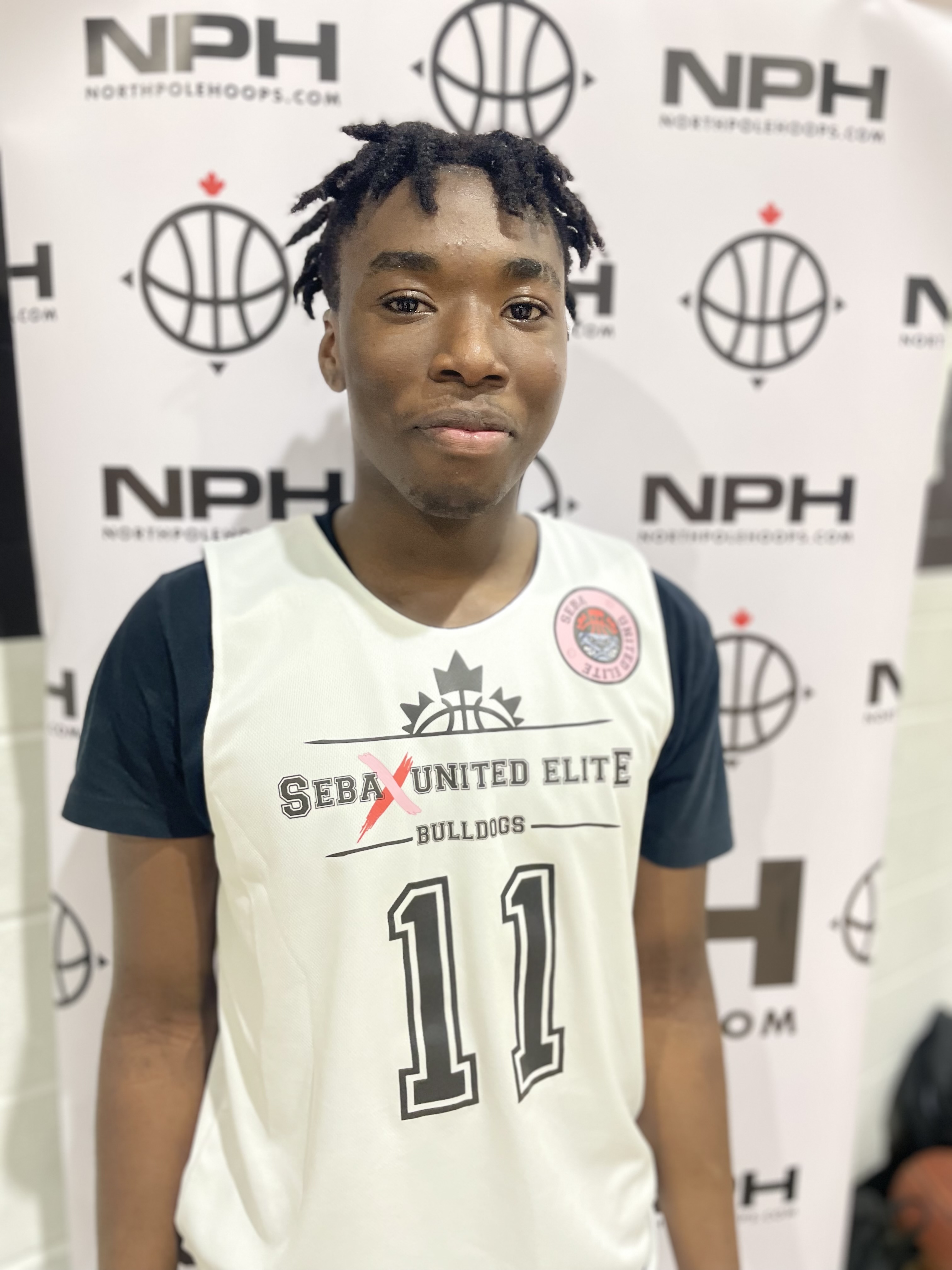 Damola Adeyeye | 6'2 | Guard | United Elite / SEBA Bulldogs
The Class of 2023 has brought a lot of talented basketball players to the forefront, but one player who has been under the radar lately is Damola Adeyeye of United Elite/SEBA Bulldogs. Standing at 6'2, Adeyeye is a super sleeper in this class.
From the moment I first saw him with the ball, I knew he was something special. Adeyeye has an electric energy on the court and he gets downhill in a hurry. He is extremely quick and agile, making him very hard to guard. He also has a superb touch around the rim, which makes him a potent scoring threat.
One of Adeyeye's strengths is his ability to catch lobs. He has great timing and positioning, which allows him to make some incredible plays in the air. This makes him a valuable asset to his team, as he can score in a variety of ways.
Adeyeye put on a show at the NPH Showcase league, scoring 18 points in a win for his team. This impressive performance is just a glimpse of what Adeyeye is capable of, and it is clear that he has the ability to impact a post secondary program.
It is clear that Damola Adeyeye is a player to watch in the Class of 2023. With his electric energy, quickness, and scoring ability, he is sure to make an impact on the court for years to come. His skills and athleticism make him a guy you love to play with and a nightmare for opposing defenses. He is definitely a name to remember in the NPH Showcase League