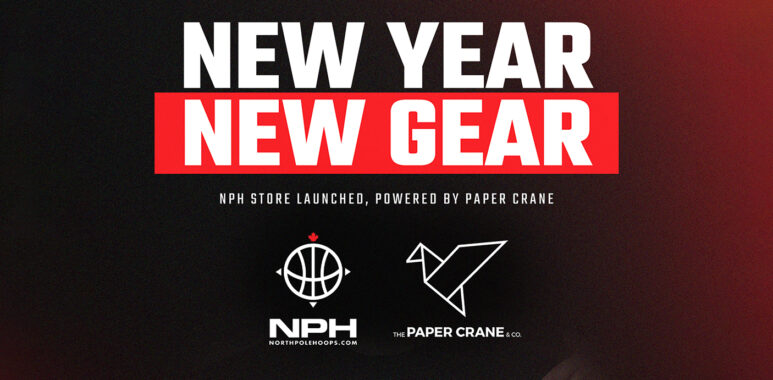 North Pole Hoops Launches Online Store, Powered by Paper Crane & Co.
North Pole Hoops is proud to announce the launch of its online merchandise store, powered by Paper Crane.
Paper Crane will serve as the official merchandise provider for North Pole Hoops' online store, offering the perfect lifestyle apparel for not only the basketball world, but an entire demographic who recognize the cultural impact the game has off the court.
"You want to work with people not only where there's synergy and growth potential, but good people. People that you can connect with who have strong values," stated NPH CEO, Tariq Sbiet.
Founder of The Paper Crane & Co, Clyde Pacis voiced a similar sentiment, "The Paper Crane team and I are extremely thrilled to announce this partnership; Cementing our relationship with NPH bolsters our ambitious vision to help grow Canadian basketball! We are excited to see what 2023 has in store for NPH and PC."
The NPH store will serve as a platform for the Canadian Basketball world to express itself, as all North Pole Hoops projects aim to achieve.
"We have wanted to do this for some time…its a great opportunity to take our brand to the next level, by sharing with the world what NPH is all about," said Sbiet.

About The NPH Brand
Introducing Volume 1 of NPH's new lifestyle apparel: The GameSpeaks Line.
GameSpeaks is a message that NPH coined in 2012, that represents the principles of hard work, dedication, and excellence. It all started with a simple challenge to high school basketball prospects that swept across Canada through the NPH Showcase Exposure Camp circuit, bringing together the best players in the country and creating a sense of community and culture around the game.
But GameSpeaks is about so much more than just basketball. It's a mindset and a way of life, one that values putting in the work and never skipping steps in order to achieve success. Whether it's on the court or in everyday life, GameSpeaks is about performing at the highest level and striving for greatness.
At NPH, we believe in providing deserving people the opportunity to shine, and that you get what you put in, rewarded upon performance and not politics.
We embrace the idea that life is about integrity and doing what's right, even when it's difficult. That's why GameSpeaks has become such a big part of NPH company culture and why it continues to inspire and motivate every day.
If you embrace these values and message, we want you to join this global movement that values hard work, integrity, and excellence.
Paper Crane-NPH Collaboration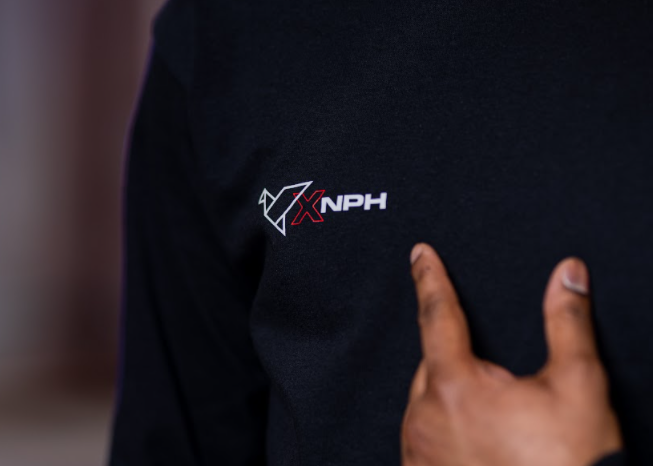 To celebrate this new partnership between North Pole Hoops & Papercrane, available on the store is the collaboration line, featuring both brands–committed to growing Canadian basketball.
Visit the Official NPH Store today & become a part of our the brand growth in 2023.