5 Hidden Gems from the NPH Showcase League
You never really know what you're going to get at the NPH Showcase League, from close games to blowouts, crossovers to posterizing dunks, it's always something unpredictable going on at the Playground Burlington in terms of entertainment. This weekend we had mostly 10th grade action going down on ⅔ courts at the facility here in Burlington with some other age groups sprinkled in as well. While I was locked in on games throughout the weekend it's impossible to have eyes on every game at all times. However, here at 5 talented young men who stood out to me personally at the NPH Showcase league over my 12 hours here in the gym.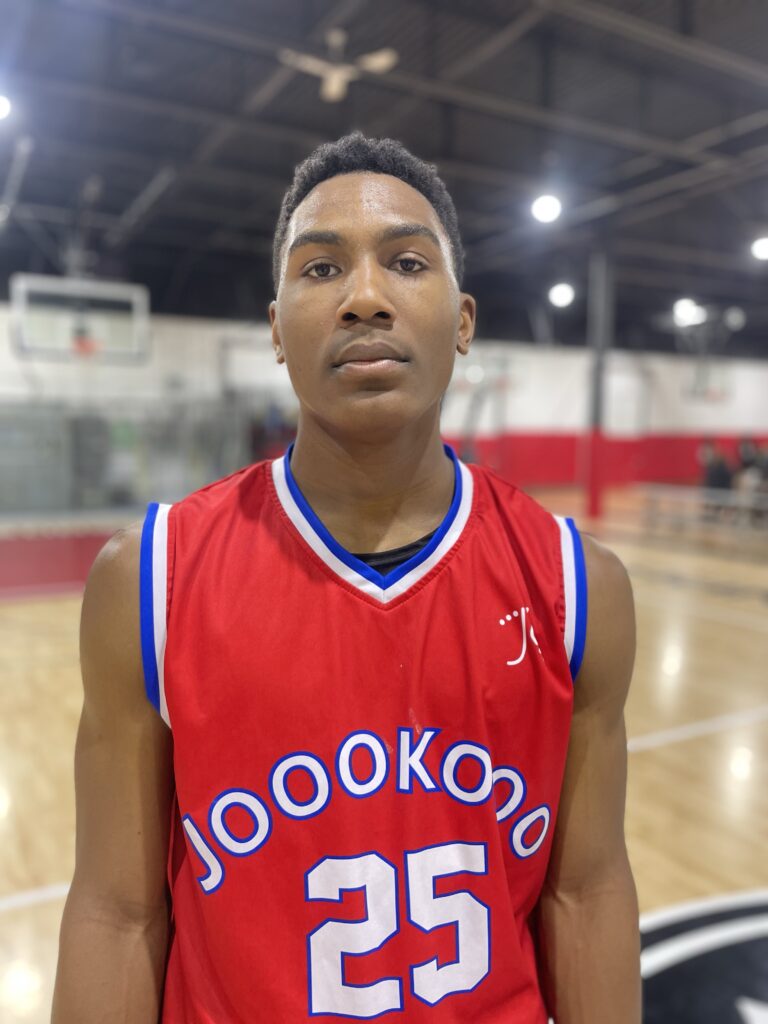 Jeremiah Gordon • 6'3 • JOOOKOOO Sports Academy
Jeremiah Gordon, a 6'3 Power Forward for JoooKooo Sports Academy, had a dominant performance in his team's recent game. Standing at 6'3, Gordon doesn't fit your typical big man mold but he plays way bigger than his height says. Using his size and strength to outmuscle opponents for rebounds and scoring opportunities.
In addition to his physical prowess, Gordon also displayed impressive court vision and passing skills. He made smart and accurate passes to his teammates, leading to easy scoring opportunities.
On the defensive end, Gordon was a tenacious rebounder, pulling down a high number of boards and limiting the opposing team's second chances. His hustle and determination were evident throughout the game.
Overall, Gordon's all-around performance was key in leading JoooKooo Sports Academy to victory. His dominance down low, coupled with his ability to make great reads and passes, make him an X-factor to the team.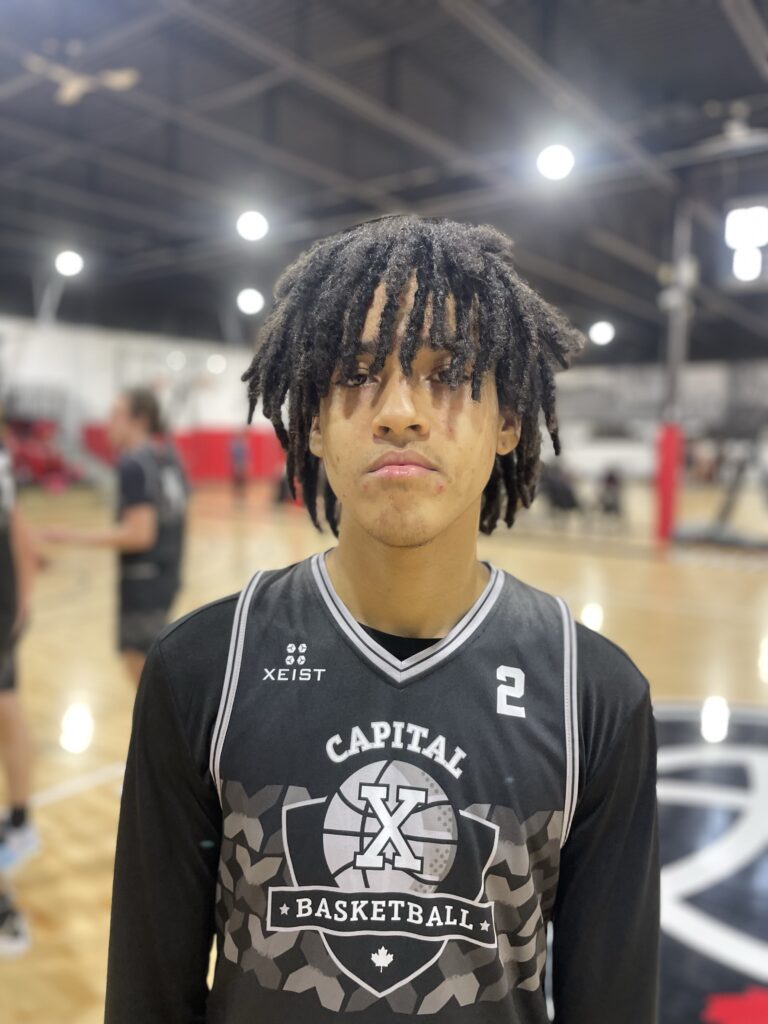 Tyrell Wallace • 6'1 • Capital X Basketball
Tyrell Wallace is a 6'1 point guard from Ottawa, ON who has quickly made a name for himself in the NPH Showcase League with his phenomenal court vision.
Born and raised in Ottawa, Tyrell has been honing his skills on the court since a young age. His father, Keith Wallace, who also serves as the coach of his Capital X travel program, has played a significant role in his development as a player. Together, they have traveled across the country competing in various tournaments and showcases.
This past weekend, Tyrell and his team competed in regular season action in Burlington, ON. Despite the competitive nature of the event, Tyrell's exceptional court vision and leadership skills shone through. He consistently set up his teammates for easy scoring opportunities and made smart decisions with the ball in his hands.
Tyrell's unselfish play and ability to read the court have not gone unnoticed. He has already caught the attention of coaches & scouts. I am predicting that he will have a successful college career.
His unique combination of size, skill, and vision make him a valuable asset on the court. Tyrell's ability to see the game one step ahead of his opponents is truly remarkable and sets him apart from others. With his impressive performances on the court and his dedication to the game, Tyrell is sure to continue making a name for himself in the Canadian basketball world.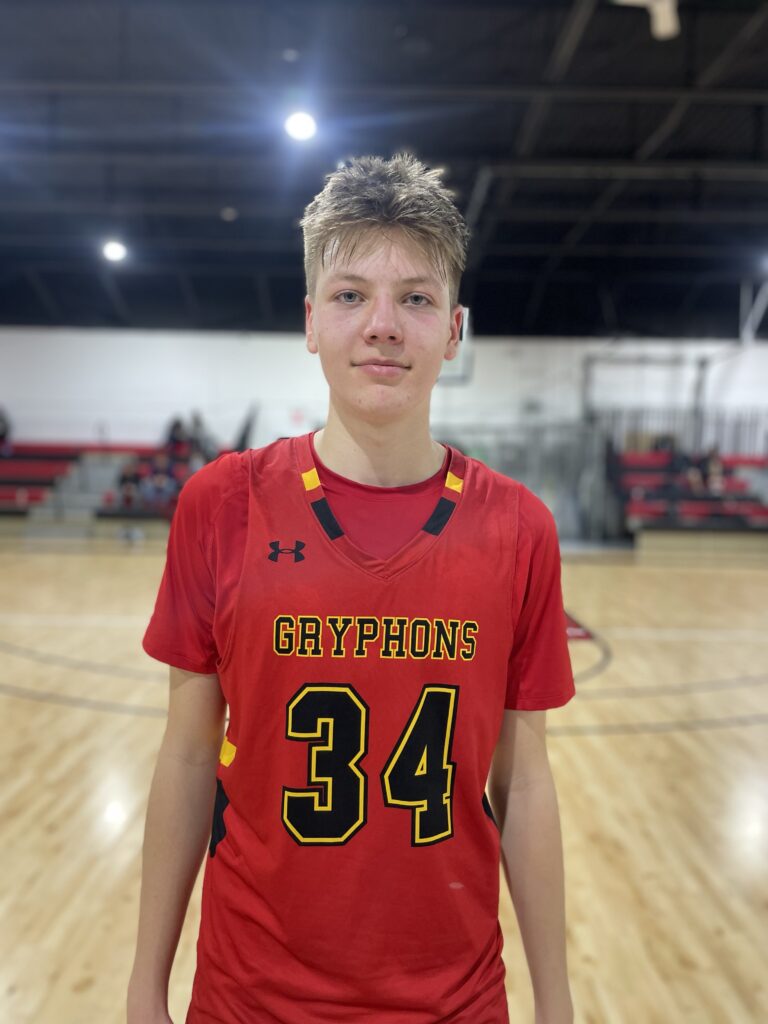 Carter Wheeldon • 6'8 • Guelph Jr. Gryphons
Carter Wheeldon, a towering 6'8 tenth grader from Guelph, Ontario, is making waves in the Canadian high school basketball scene. As a member of the Guelph Jr. Gryphons, Wheeldon plays in the NPH Showcase League, where his size and skills have caught the attention of coaches and scouts alike.
At 6'8, Wheeldon's height is undeniable and it immediately makes him stand out on the court. His size and wingspan give him a huge advantage on the defensive end, where he can effectively contest shots and grab rebounds. On the offensive end, his height allows him to easily shoot over smaller defenders, making him a formidable scoring threat.
But Wheeldon is not just a one-dimensional player. He has a strong work ethic and has been working on expanding his skillset. He has been working on his ball-handling and shooting, making him a more versatile player. He also has good footwork, which allows him to make quick moves and get to the basket.
Despite his young age, Wheeldon is already drawing interest from CCAA & USPORTS coaches. His size and potential make him a highly sought-after prospect. He has a bright future ahead of him, and it will be exciting to see how he develops and improves in the coming years.
Off the court, Wheeldon is also a dedicated student and a positive role model on his Guelph team. He is a leader on and off the court and his coaches and teammates look up to him, literally. With his work ethic and positive attitude, Wheeldon is sure to make an impact on the basketball scene and continue to improve as a player and a person.
Overall, Carter Wheeldon is a player that you should definitely keep an eye on. With his size, skills, and potential, he is sure to make a big impact on the high school basketball scene and beyond.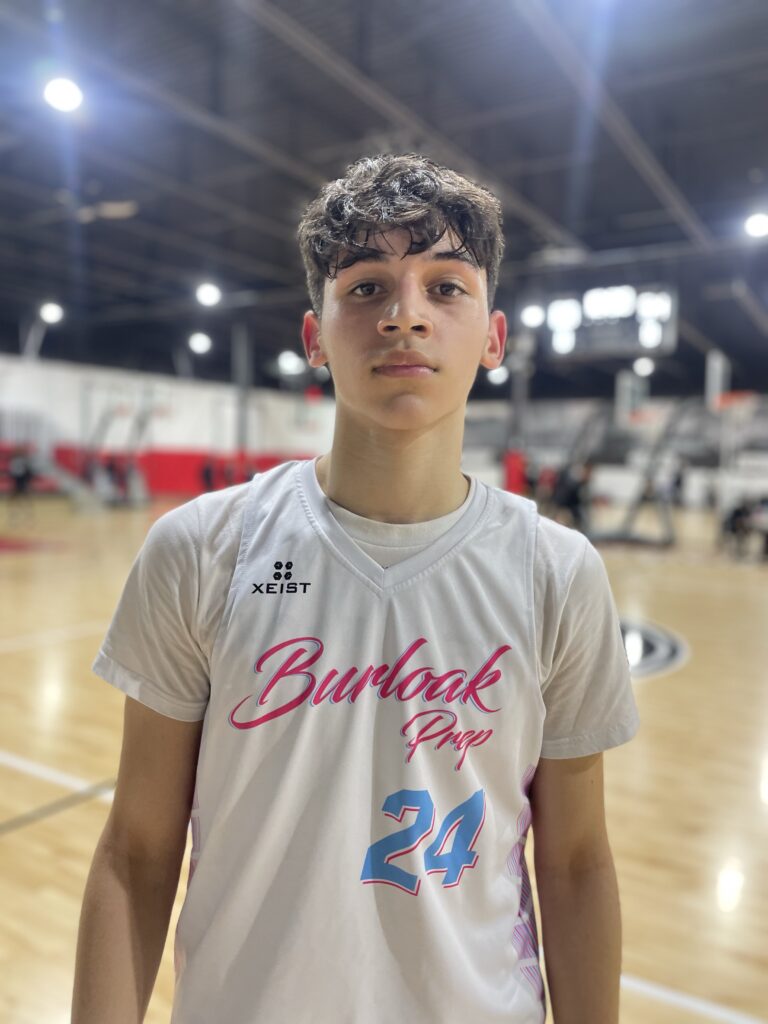 Yassin Serageldin • 6'2 • Burloak Basketball
Yassin Serageldin, a 6'2 guard for Burloak Basketball in the NPH Showcase League, is a player to watch. With the ability to score from all three levels, defend, and dunk with ferocity, Serageldin is a dynamic player who is sure to make an impact on the court.
At 6'1, Serageldin may not be the tallest player on the court, but he more than makes up for it with his quickness and agility. He is a threat from beyond the arc, able to knock down three-pointers with ease. He is also a skilled mid-range shooter, able to pull up and hit jumpers from anywhere on the court. And when he gets to the rim, he can finish with authority, punishing defenders with powerful dunks.
But Serageldin's game is not limited to offense. He is also a tenacious defender, able to lock down opponents and make it difficult for them to score. His quickness and agility make him a tough assignment for any player, and his ability to anticipate and anticipate the movements of his opponents makes him a valuable asset on the defensive end.
With his combination of offensive and defensive skills, Serageldin is a player who can contribute to his team in many ways. He is a versatile player who can play multiple positions, and his ability to score, defend, and dunk make him a valuable asset to any team.
Overall, Yassin Serageldin is a player with a bright future. As a product of Burlington, ON, he has the potential to be a key player for Burloak Basketball in the NPH Showcase League and beyond. With his dynamic skillset and determination, he is sure to make an impact on the court and continue to improve as a player. Keep an eye on him as he continues to develop and make his mark on the league.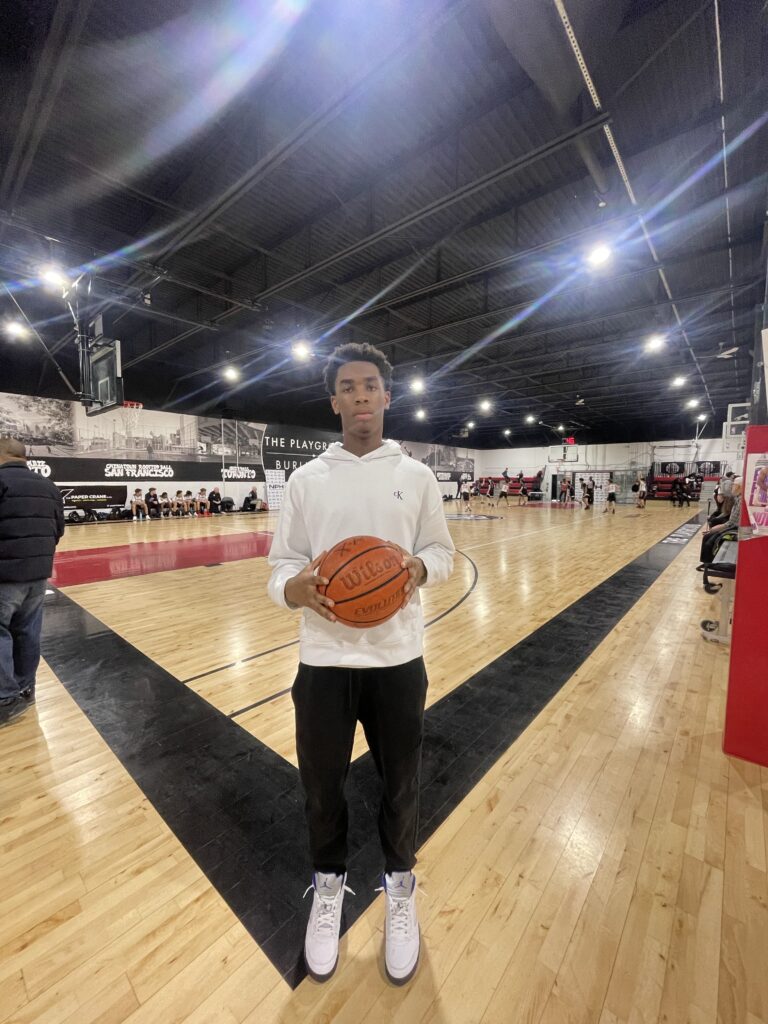 Elijah Isaac • 6'4 • Capital X Basketball
Ottawa, Ontario native Elijah Isaac is making a name for himself in the NPH Showcase League as a rising star on the Capital X basketball team. With an undefeated season thus far, Issac is leading his team to new heights and establishing himself as one of the top tier talents in the league.
Isaac's versatility on the court is a major asset to his team. He can score, rebound, and defend with equal proficiency, making him a valuable asset to his team on both ends of the court. Despite his impressive skills and impressive stats, Issac remains humble and focused on the team's success.
Off the court, Isaac is known for his hard work and dedication to the game. He spends countless hours practicing and training to improve his skills and become a better player. His determination and drive to succeed have earned him the respect of his teammates and coaches.
As the NPH Showcase League continues, Elijah Isaac is definitely a player to watch. His combination of talent and humility make him an intriguing prospect for any team looking to add a dynamic player to their roster. Capital X fans can look forward to watching Isaac lead his team to the top of the league standings and make his mark in the basketball world.