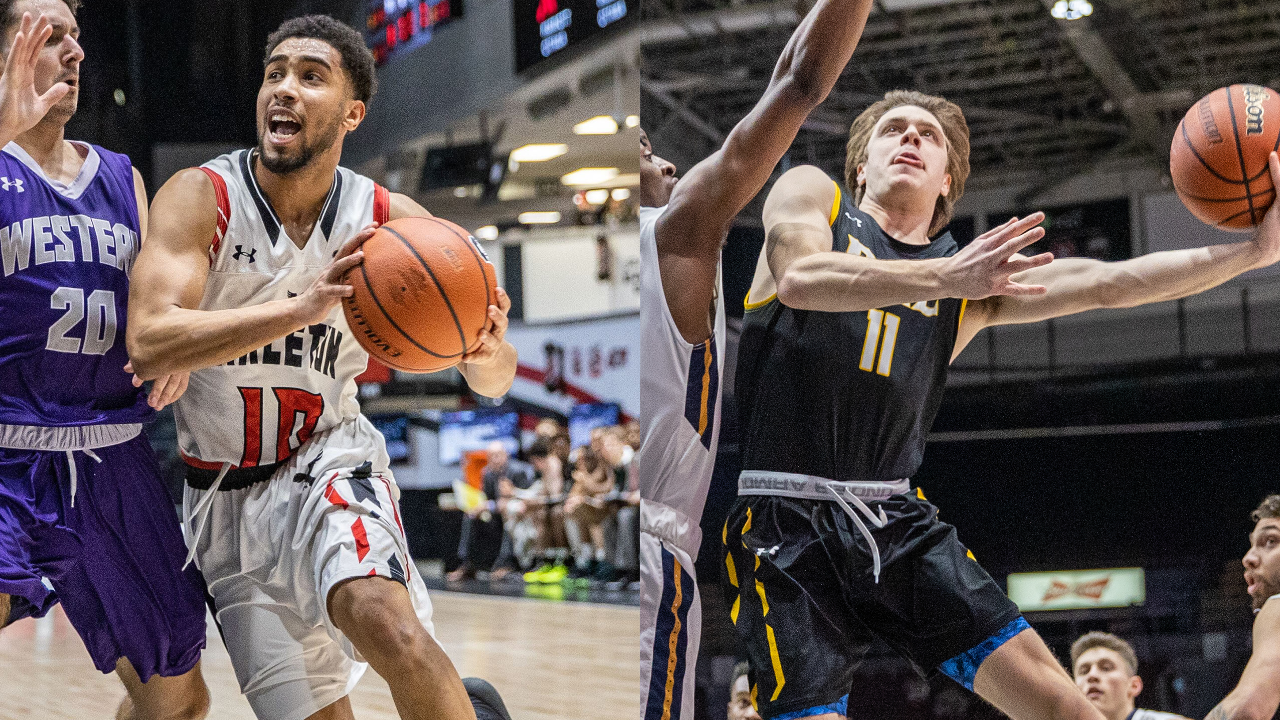 U Sports Final 8- National Championship Game Preview
For the first time in program history, the Dalhousie Tigers will play for the National Championship. Their opponent on the other hand, isn't exactly new to the game.
The Carleton Ravens will play in their 15th title game in program history. Not only is it the 15th in program history, all of the appearances have come in 18 seasons.
Dynasty may not do numbers like that justice.
Nonetheless, Carleton is back and as dangerous as ever. First-year forward Lloyd Pandi is an absolute stud already. Joining Pandi is patented elite Raven back court play led by seniors Munis Tutu, Yasiin Joseph and Marcus Anderson. If that's not enough, Isiah Osborne is playing his best basketball of the season here at nationals.
Calling head coach Taffe Charles first men's team at Carleton loaded would be a gross understatement.
Dalhousie to their credit isn't exactly a team whose just happy to be here. They are a team built to win this game. Don't believe me, last season they were oh so close to knocking off Carleton in the semi-finals.
Sunday's final is a rematch of last season…

Carleton downs Dalhousie to return to National Championship game https://t.co/2knN0TsQ7R

— Will Baldwin (@Will_NPH) March 8, 2020
Now, with a chance at a rematch, this Tigers team is much better than last year's edition.
Guard Keevan Veinot won the AUS MVP for a reason. The lanky guard is a superstar in just his third season and is poised to make a difference in the season's biggest game. Joining Veinot in the backcourt is AUS Defensive Player of the Year Xavier Ochu. Ochu may be the best guard defender in the country which was on full display Saturday when he locked up UBC stars Jadon Cohee and Manroop Clair.
Other stars on the Tigers are three-point deadeye Alex Carson and big-man Sascha Kappos who is coming off a player of the game performance in the semi-finals.
Head coach Rick Plato has been building to this moment for seven seasons. Plato is known for scheduling uniquely difficult preseasons for the Tigers that simulate this tournament, something Veinot credited to helping their success in Friday's post-game press conference.
These are two teams designed to win championships. They both play aggressive styles of defence that were unmatched across the country this season.
It's no coincidence that Sunday's final will pit the two against each other. Carleton may be the veteran to this game, but Dalhousie won't fear the moment, even if the game is played in the Ravens back yard.
Number one versus number two, tune in Sunday to see the country's two best battle for national supremacy.