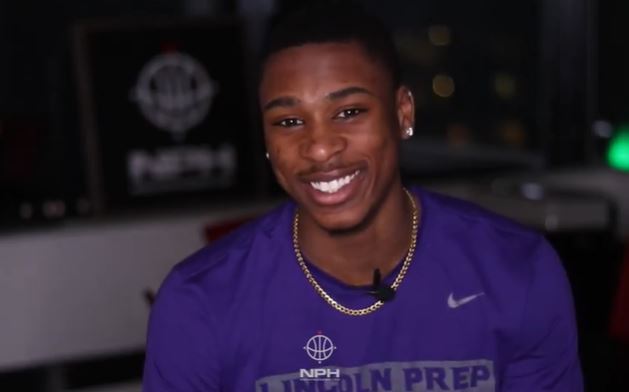 BREAKING: Jefferson Koulibaly Commits to Washington State
To be a part of a winning culture is something that every athlete wants. Montreal, Quebec's Jefferson Koulibaly has decided to commit to Coach Kyle Smith and the Washington State Cougars as they build in the Pac 12. Koulibaly will be coming in for the 2020-2021 season poised to earn major minutes and have a big role as a combo guard for the Cougars.
"This has been my life long dream to play in a power 5 conference. I didn't know if it was going to be this year or next year as a 2021 but I know and felt in my gut on the visit that Washington State was the place for me," explained a thrilled Koulibaly during an interview a few nights ago.
He's currently the league leader in scoring in the OSBA (29 ppg) and a top 10 rebounder at over 10 per game to go with 5.8 assists per game. Asides from obvious productivity, he brings a great deal of toughness and forces those around him to play up to the level through leading by example. Coach Zach Angelini of Lincoln Prep feels indebted to him once he joined the program since he helped raise the bar.
"The program owes him a big thank you for coming in and believing in the development process and the position that we could put him in and what he could do for himself."
After discovering him in Montreal 4 years ago at an exposure camp where he took home MVP, he's maintained his position in the top 10 of the Canadian 2021 class and now still in 2020. At first glance he started as a PG with a quick first step, a strong change of direction and a top speed that needed to be controlled. Years later he has harnessed it all and packaged himself into a scoring machine. He shoots 45% from the field through 18 games.
Koulibaly has a fire in him that is hard to find while evaluating prospects these days; a hate to lost mentality and a relentless effort to win. Most of the time when toughness is on display by prospects, its a form of fake toughness because of a camera on a player or something like barking back at opposing fans, yet with Koulibaly its very different. Helping his team climb back after deep deficits, wanting to stay on the floor and finish a game after taking a hard hit and just the overall chip on his shoulder in every game; these and examples like these are what make him a rare breed.
The coaching staff at Washington State took note of all this and felt he would be the appropriate fit and best option from their depth chart. Coach John Andrzejek was the lead man recruiting Koulibaly and building the relationship.
Koulibaly thorougly enjoyed the visit and was almost going to commit while on the visit but took a breather and a few weeks to take it all in and decide.
"I learned that they're all about WINNING.  I got to see them play. Coach Smith has a win or nothing mentality and I haven't met someone yet that loves winning and hates losing as much as me. It's a new coaching staff that are trying to turn the program around and I look forward to being apart of that culture change."
Some may not see it yet, Jefferson Koulibaly is a program changer and another potential leaguer (NBA) from Canada. We're not saying one and done but we are saying keep a tab wide open on this guy.