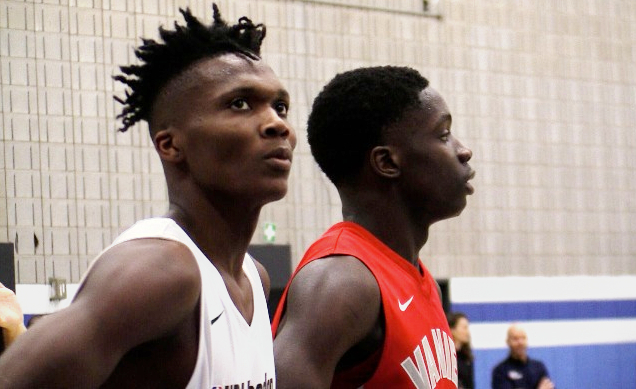 Bennedict Mathurin Commits to Arizona, Canadian NBA Prospect For The Wildcats
Originally set to come out in the 2021 class, Bennedict Mathurin has revisited his game plan along with his inner circle and decided on getting to college for the 2020-2021 season with a commitment to the University of Arizona, a storied program, "A Player's Program," and a spot that is set to have likely three players go to the NBA after this season.
Regardless of the reclass he maintains position as #1 prospect in the class.
He made his decision to Arizona on the TSN equivalent in Quebec, RDS at halftime of the Raptors vs Thunder game last night.
Mathurin has long been recognized in North Pole Hoops scouting department as a potential pro at the highest levels, yet for now, it was about finding the best possible fit for college.
The Haitian-Canadian Mathurin had his pick of the litter, but it came down to Arizona and Baylor as the final two programs in the mix.
In choosing the Wildcats, he had this to say.
"I feel like I would be an impact player wherever I go but on Arizona I have the chance to play a big role. There's a great staff there to help me get where I need to be."
After seeing him in action since last season to now with the NBA Academy Latin America his game has jumped leaps and bounds. From his ability to create off the bounce and get his own shot to manning the point and being a reliable primary ball handler.
Seeing him against potential 2020 NBA draftee Karim Mane a few weeks ago, sealed the deal for me. He's certainly of that caliber. Mathurin's downhill speed has always been a plus and now he found a fit at Arizona that's suitable.
"The fact that they're running the floor, it's my style of play."