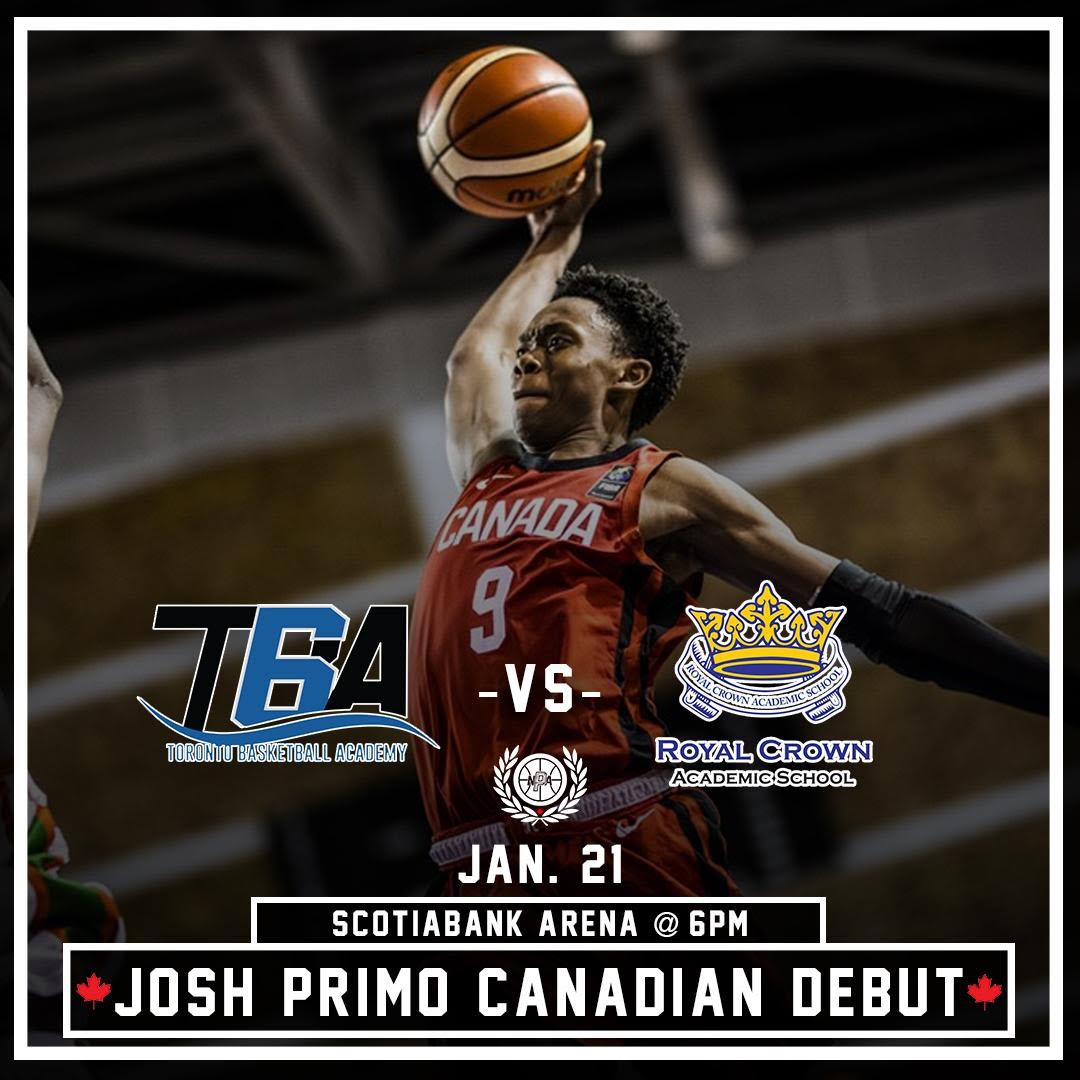 Josh Primo Homecoming Debut, Toronto Basketball Showdown January 20-21 at Scotiabank Arena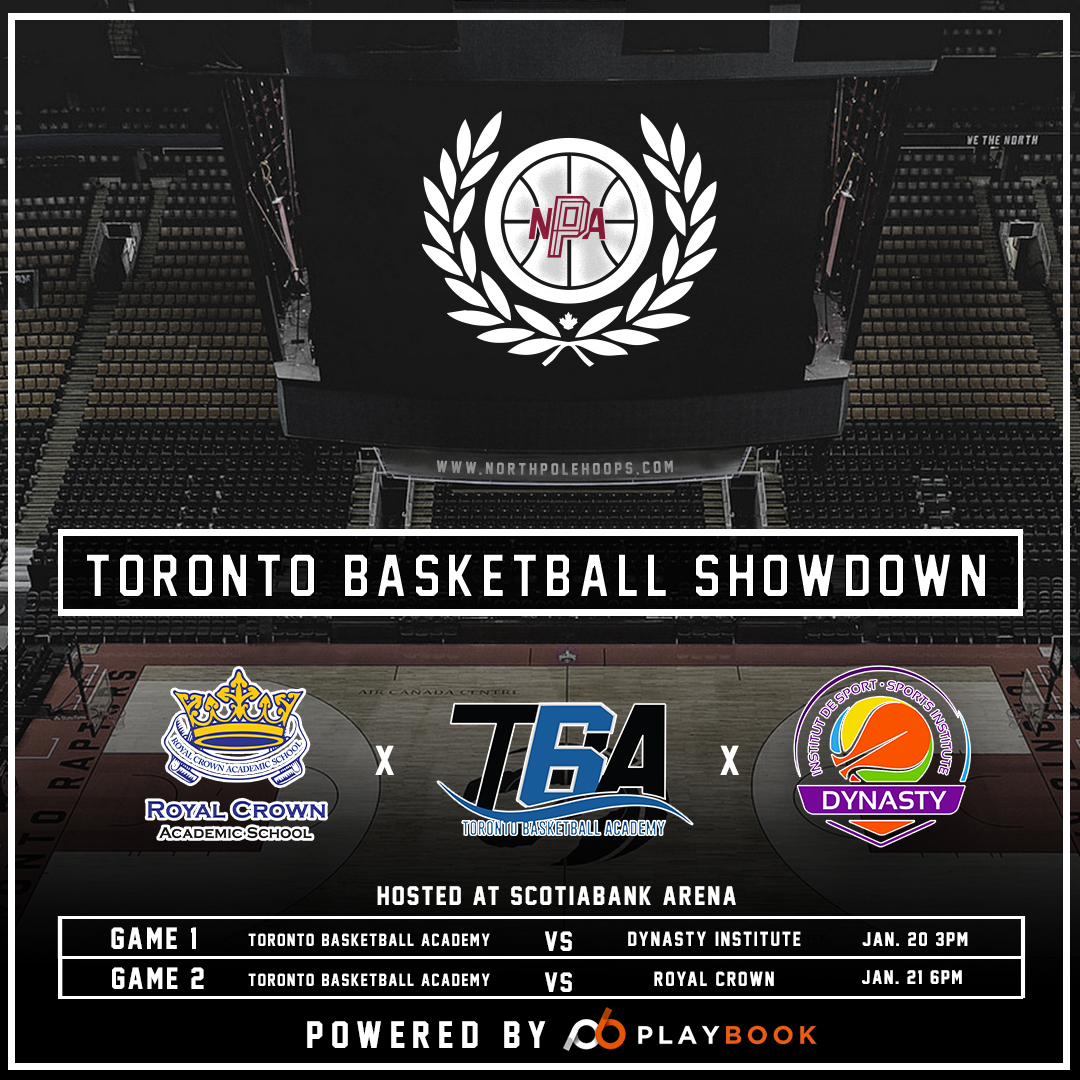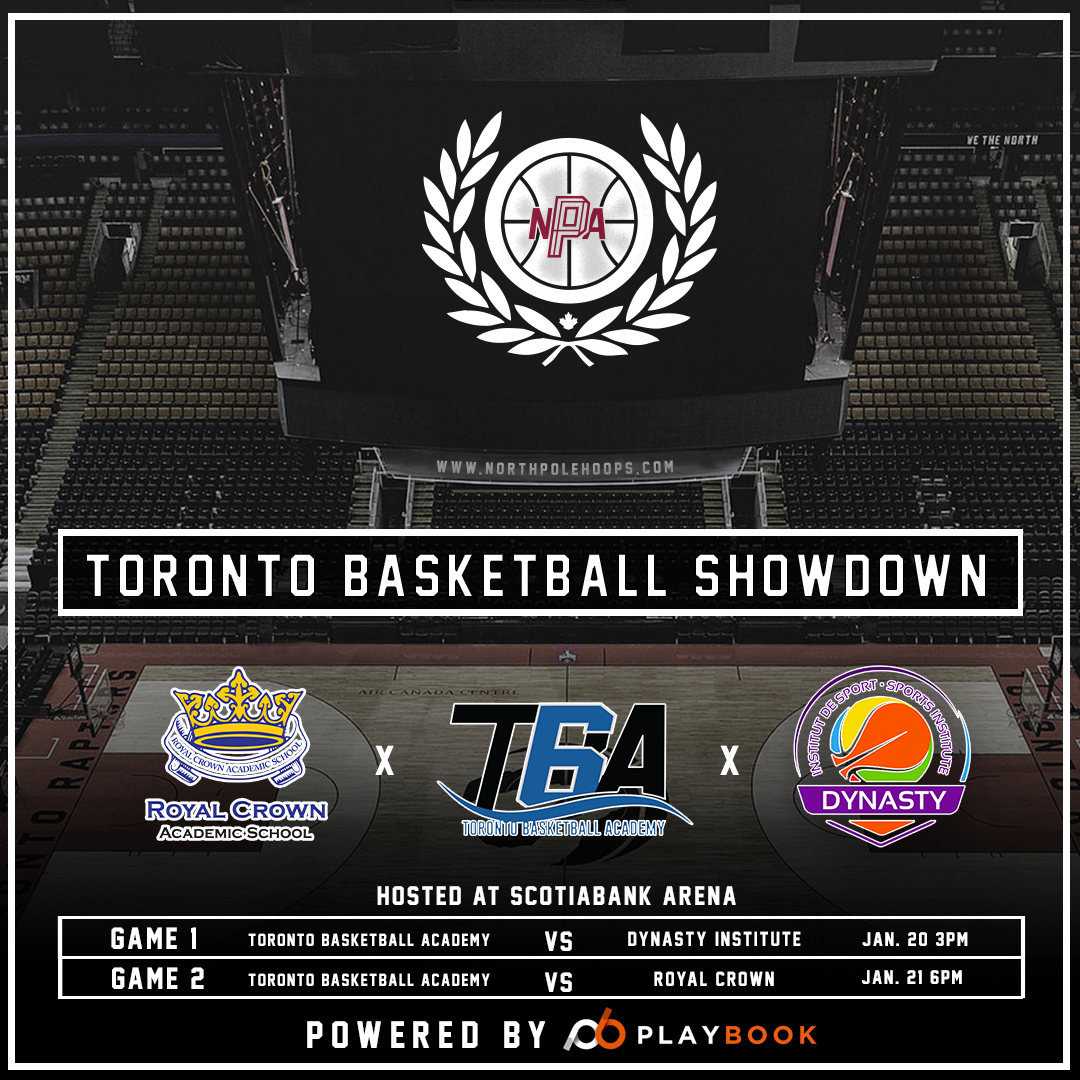 On October 22, 2019, the Toronto Raptors kicked off their regular season in historic fashion.
After winning the first NBA Championship in franchise history, the Raptors raised their banner and rewarded players and staff with championship rings in front of their home crowd at Scotiabank Arena.
Now, just under three months after that day, three National Preparatory Association (NPA) programs will get the chance to duke it out on that same floor at the Toronto Basketball Showdown on January 20 and 21.
The NPA Toronto Basketball Showdown, powered by Playbook, is meant to showcase some of the nation's top talent while giving them an opportunity live out a moment that they will remember forever.
"It will be a once in a lifetime experience for our student-athletes" said NPA Commissioner Jason Thom about the event. "Many of these Canadian prospects have dreams of one day playing in the NBA, and to be able to compete on the Toronto Raptors floor at the prep level is just a special experience".
Toronto Basketball Academy VS Dynasty Sports Institute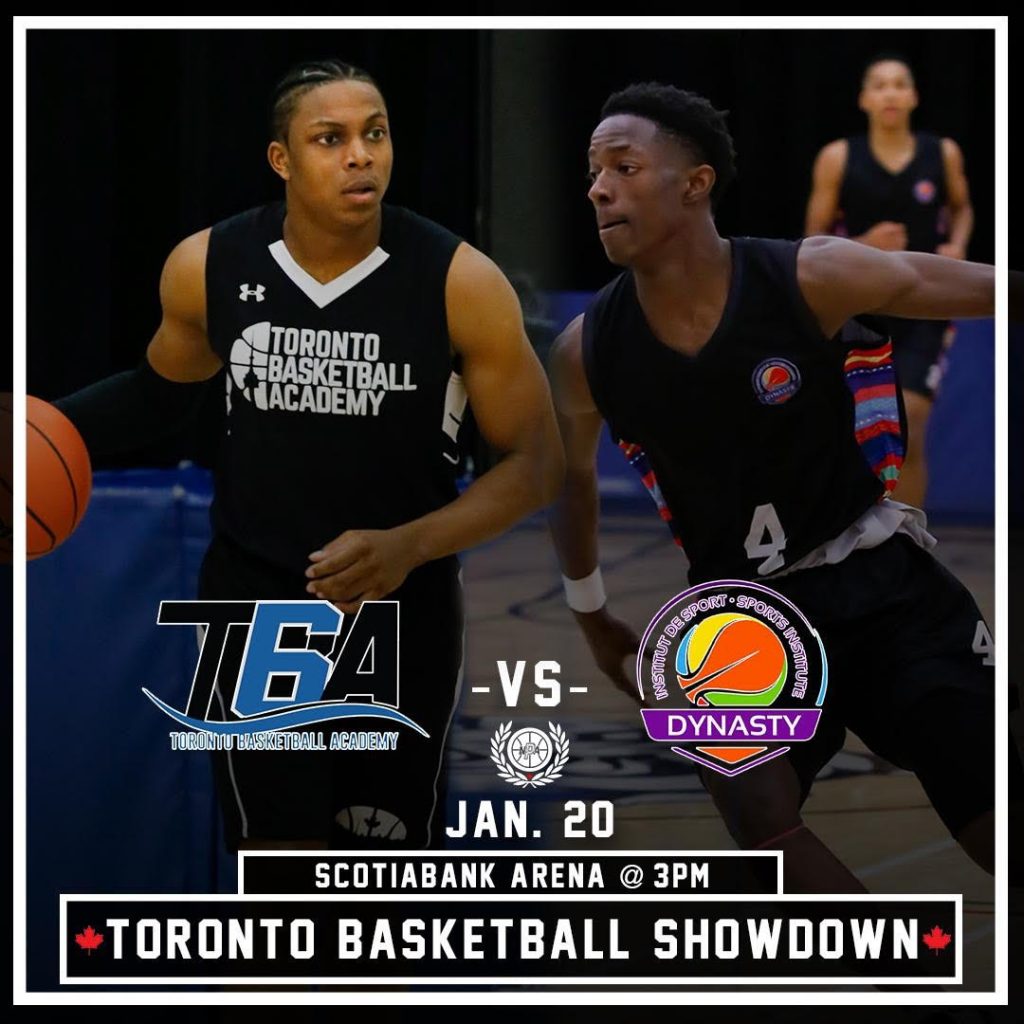 The Showdown will kick off on January 20 when Toronto Basketball Academy (TBA) take on Montreal's Dynasty Sports Institute at 3PM EST. TBA are one of two remaining undefeated teams in the NPA boasting a 5-0 record. They are led by Jasha'jaun Downey, a 6'1" point guard who is garnering interest from NCAA and top Canadian Universities for next season. He is averaging an impressive 23.0 points, 4.4 rebounds and 3.2 assists on 50% shooting in NPA action.
Dynasty, in their inaugural NPA season, are off to a solid 2-2 start. They are one of two Quebec teams that joined the NPA this year and entered with a young roster loaded with upside. They have a talented point guard of their own leading the way in Arnaud Konan. Konan leads the NPA in assists per game at 7.5 and is averaging 19.0 points and 4.2 steals per game as well.
Royal Crown VS Toronto Basketball Academy
TBA will be participating in the second game of the Showdown as well, when they take on fellow Toronto prep program Royal Crown at 6PM on Jan 21.
Royal Crown made some news in the basketball world last week when they announced that ESPN's 44th-ranked prospect Josh Primo would be joining their program. He will make his Royal Crown debut at the Showdown.
Primo is one that many are excited to see suit up in his homecoming on Canadian soil.
"The newest addition to Royal Crown, Josh Primo, is one of the top prospects in the country that has a chance to play in the big leagues one day. He recently transferred from a U.S. prep program to return home. Scotiabank will be quite the venue for his welcome home debut", stated Thom.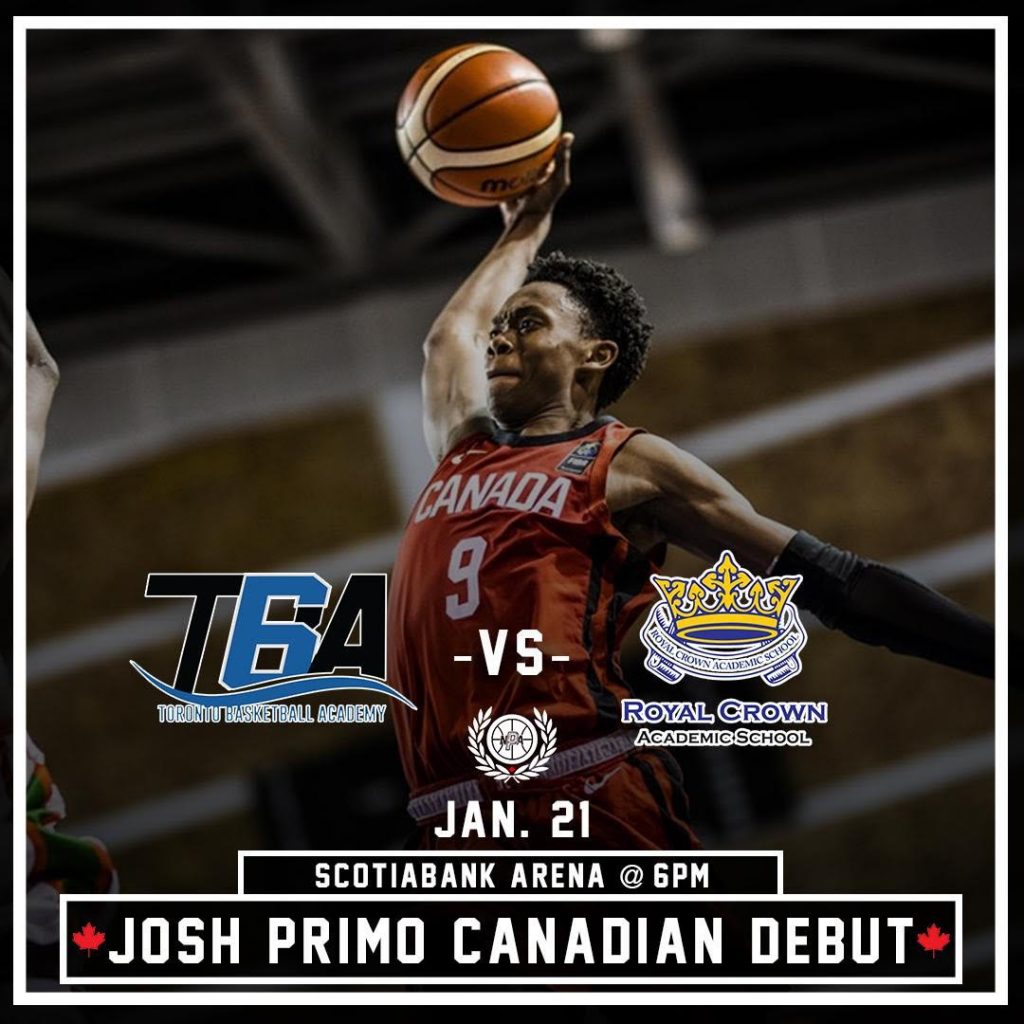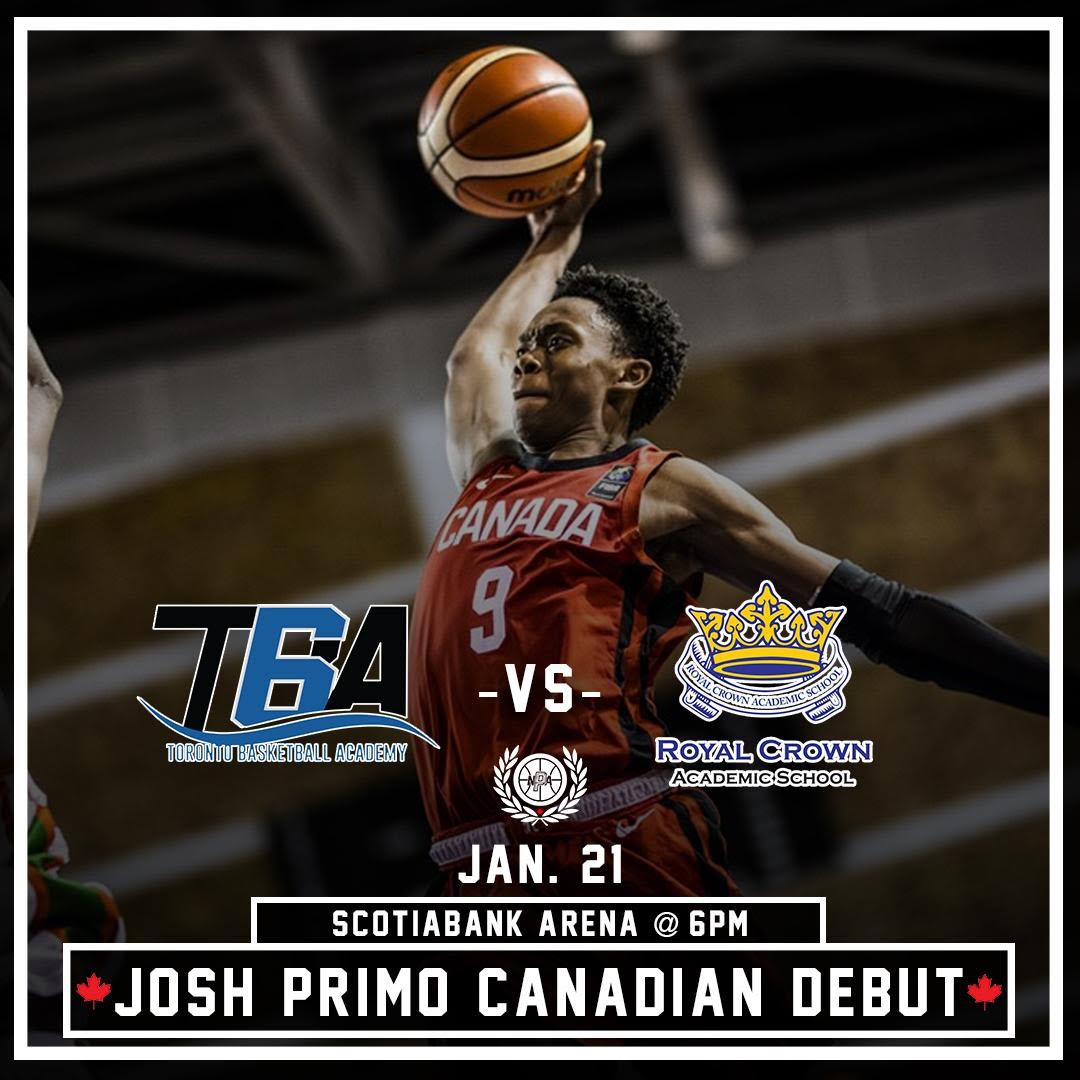 Josh Primo was the youngest player to participate in the FIBA U19 World Championships when he suited up for Canada and caught the attention of NBA scouts while doing so. Now, the 17-year-old will be the vet on this Royal Crown team as he immediately becomes Royal Crown's oldest player. They are 3-2 in NPA action despite having by-far the youngest roster in the league. They also feature high level prospects across the board, including Jayden Webley, Jahsemar Olembe, Zaiden Cross to name a few.
The Toronto Basketball Showdown will be a must-see event that will give Canadian basketball fans a glimpse into the future. Tickets and more information on the event are available here.