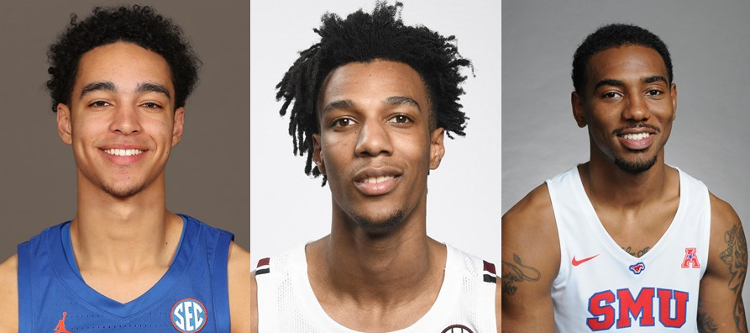 NCAA Canadians To Watch For 2019-2020
In 2019 the topic of Canadians in NCAA college basketball surprises no one. There aren't any more articles being written about the "influx" of Canadians in college hoops or "Canadian invasion" that's happening, the fact of the matter is that Canada is producing talent with such regularity that they are now woven into the fabric of college basketball and there shouldn't be any surprise when you see Canadians not only on Division I rosters but playing important roles on championship caliber teams.
With 150 Canadians on DI rosters this season you won't have to look hard for Canadians to watch but here are some of the names you need to know entering the 2019-20 season.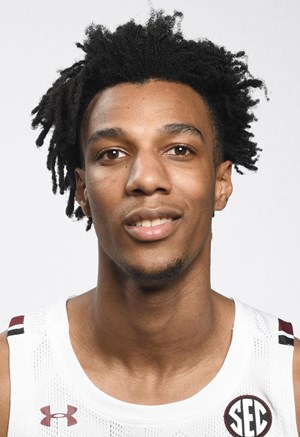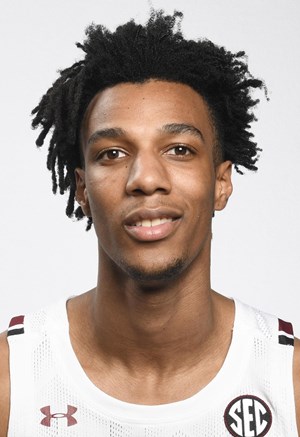 AJ Lawson | Sopohomore | 6'7 | Guard | South Carolina | GTA Prep | Brampton, Ontario
SEC Player of the Year potential. NBA Draft first round potential. When talking about Canadians in college basketball the conversation has to start with AJ Lawson, the 6'6" combo guard with a penchant for scoring at all three levels.
Using his long strides and shifty ability to change speeds Lawson thrives in transition but if nothing is there for him on the break he's also capable of picking apart defenses in the half court with either straight line drives or a smooth jumper that's tough to block due to his length. Playing for defensive-minded coach Frank Martin he made great strides on that end of the floor last year and he can really use his length and toughness to bother opposing players. Always willing to take on the tough matchups he went toe to toe with NBA talents nearly every night in the SEC a year ago and that will be the case again this season. With long-time program leader Chris Silva graduated and off to the NBA's Miami Heat, this Gamecocks team now belongs to Lawson and he's got the support pieces around him to help prop up what should be a tremendous sophomore season.
Quincy Guerrier | Freshman | 6'7 | Shooting Guard | Syracuse | Thetford Academy | Montreal, Quebec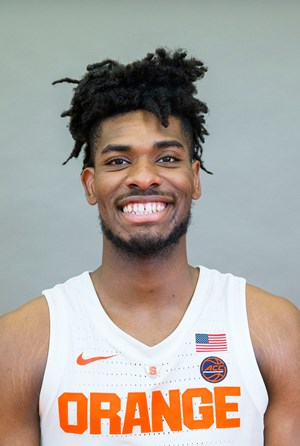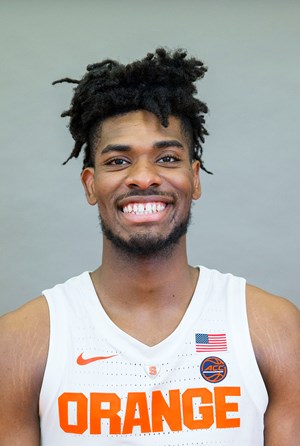 Quincy Guerrier has one and done written all over him. Size and skill for position, and elite shooter, a man's body (non-freshman physicals), and an assassin's mentality. He is slated to be one of Syracuse's top scorers this season and even in the SEC.
Syracuse was well aware when they got the commitment that he wouldn't be around for long. NBA teams are very well aware of who Guerrier is and the fact that his transferable traits shift so well into the NBA. Out of this entire group of Canadians, he has the most well rounded skill set, combined with power, strength and athleticism. This is season fans of NCAA basketball well see connect at a high percentage from distance while also finishing at the cup and above the rim. The one thing Guerrier may not be able to do in his one and done season is display his man-to-man defense, if Syracuse keeps it traditional and remains in their zone for majority of the season. If he's playing against a zone, well then he's a zone buster.
Montreal has been pumping a good deal of NBA talent, safe to say he's next.
Andrew Nembhard | Sophomore | 6'5 | Point Guard | Florida | Montverde Academy | Vaughan, Ontario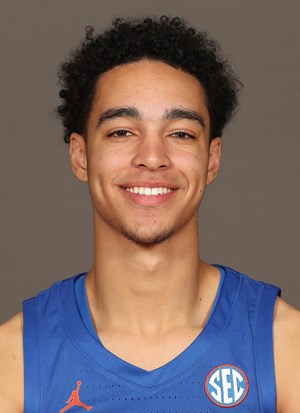 The Gators are set to go on a Final Four run this season and a large reason they're picked to contend for a National Championship is the play of point guard Andrew Nembhard. At 6'5 he's a matchup nightmare for most opponents and that length helps him be the best passer in college basketball. He can see over defenses and create passing angles that smaller guards wouldn't be able to and if the passing lanes still aren't there he's simply able to shoot over the top of his defender. This summer Nembhard was able to play for Canada's Senior Men's National Team and that experience should pay dividends when it comes to his college season. At the World Championships we saw Nembhard looking noticeably stronger and more athletic than he was as a freshman at Florida and that should put fear into future SEC opponents. AJ Lawson could be the player that starts the conversation about the best Canadians in college basketball but later in the season Andrew Nembhard could be the one to end it.
Jaelin Llewellyn | Sophomore | 6'2 | Point Guard | Princeton | Virginia Episcopal | Mississauga, Ontario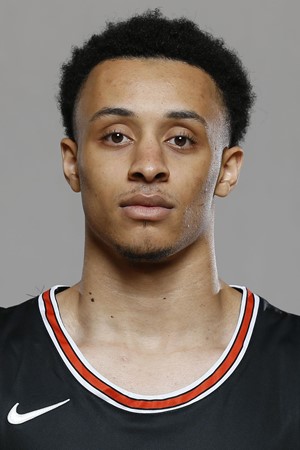 Jaelin Llewellyn was a highly touted recruit out of high school that could have played at a traditional basketball power but instead chose the high academics of an Ivy League program. Llewellyn's college career started with a bang when he hung 17 points on St. John's in his first game and he kept that same energy all season long with a tremendous freshman campaign. Now a sophomore he'll have a chance to take on even more responsibilities playing in the underrated Ivy League. Considering his high performance in the classroom it shouldn't come as a surprise that Llewellyn is an intelligent player on the court. Despite having the ball in his hands a great deal he rarely turned the ball over and even as a freshman could be trusted in high-stress late game scenarios. This year we'll probably see him take some more risks and if everything we've seen is an indication he'll handle each one easily.
Isiaha Mike | Junior | 6'8 | Forward | SMU | Trinity International | Scarborough, Ontario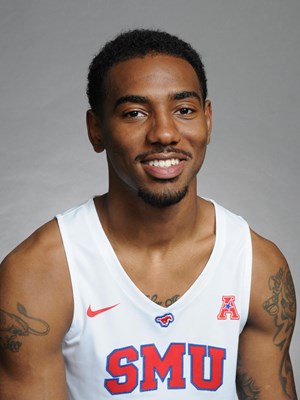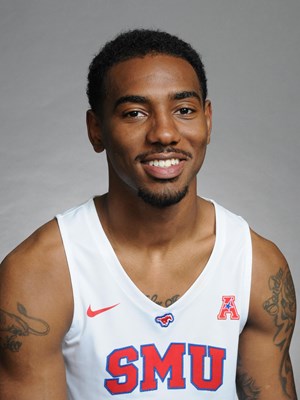 'Toughness. Shooting. Defensive intensity. There are a lot of ways to describe the way Isiaha Mike players but whatever you think about his game specifically you know he contributes to winning. An NCAA punishment that put SMU on a scholarship reduction the last few four meant the SMU Mustangs had a short bench and needed players who were versatile and Mike was just that playing everything from shooting guard to center and his full skill set was definitely on display. This season the Mustangs are back to a full slate of scholarships and their team should be in the mix for an NCAA Tournament big and Mike is going to play a big role in making that happen. His ability to shoot the ball is always going to be the first topic of discussion but something underrated about his game is his ability to block shots. As a 3-and-D player he's perfect for basketball in 2019 and he'll only continue to get better.
Addison Patterson | Freshman | 6'6 | Guard | Oregon | Bella Vista | Milton, Ontario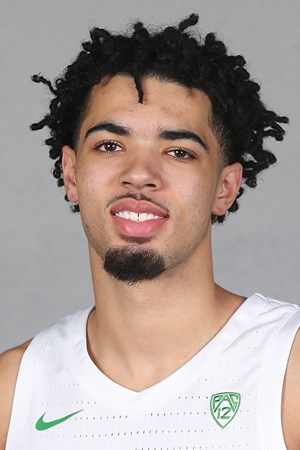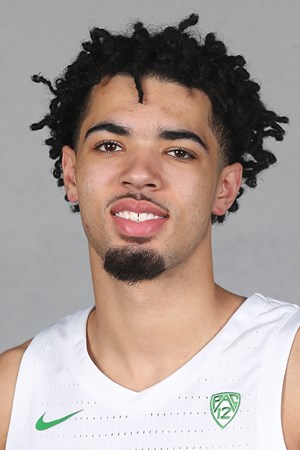 As the highest rated Canadian in the 2019 recruiting class we couldn't talk Canucks in the NCAA without touching on Addison Patterson. Showing smooth athleticism and a mature offensive game he's ready to make an instant impact on college hoops and he'll be in a great position to do so at Oregon. The Ducks have a talented recruiting class full of run-and-jump athletes and while Patterson has the explosiveness to fit in with that group athletically his scoring touch will set him apart and help him find a role early.
Perhaps his most underrated quality is how well he can find teammates and put them in high percentage opportunities. While he has the alpha element to score, he is simultaneously an unselfish player, willing and able to make the read to get the winning play. There's really no telling whether he's a one and done or not, yet there's a very strong chance.
Noah Kirkwood | 6'5 | Guard | Harvard | Northfield Mount Hermon | Ottawa, Ontario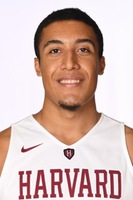 Before we get into Noah Kirkwood let's get one thing straight about Harvard this year—they are a Top-25 caliber team with high-major talent. Get on the bandwagon NOW. One of their leaders is Noah Kirkwood, a former top-100 recruit that could have played at many of the traditional basketball powers in college hoops but chose Harvard. At 6'7" and 220 pounds he's the perfect modern basketball player, a wing with length that can move up and down the lineup and fill multiple roles. He was also a 40% shooter from behind the arc last season and as a 6'7" athlete that has the ability to also torch the mesh from deep he has NBA scouts keeping an eye on his every move. The Crimson Tide have an unheard-of seven seniors on the roster this season and could be this year's Cinderella of the NCAA Tournament and if that happens it will largely be due to the play of Noah Kirkwood.
Jahcobi Neath | 6'4 | Point Guard | Wake Forest | Crestwood Prep | Toronto, Ontario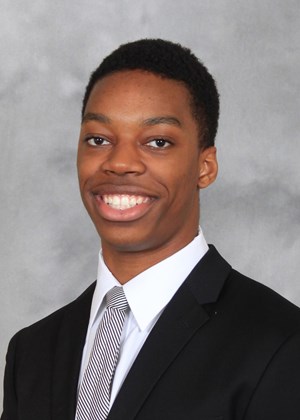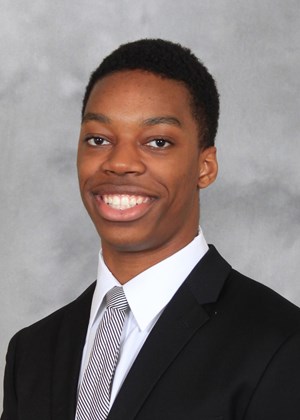 Jahcobi Neath's experience on the National Team and as a league MVP and champion in the National Preparatory Association are driving momentum straight to the dome. Neath is in the head space to create pro opportunities through a coaching staff that has played and coached in the NBA. The opportunity at Wake Forest is open to have him earn starter minutes in the early going of the season.
It might take a few games to make adjustments but once he's in his groove, Neath will be in highlight reels displaying his bunnies and locking up defensively all over America
While most freshman come in and have a lot of work to do physically, Neath is in a totally opposite position. He looks like he's been in college for three seasons. Speaking of guards that have been around for multiple seasons; Andrien White and Brandon Childress have seniority and that is the only thing in the way of Neath playing big minutes. If he's able to out-produce the other two guards, he could find a spot in the starting line.
Koby McEwen | Junior | 6'4 | Guard | Marquette | Wasatch Academy | Toronto, Ontario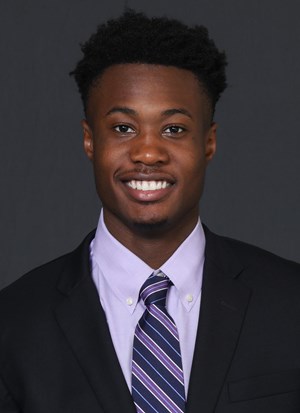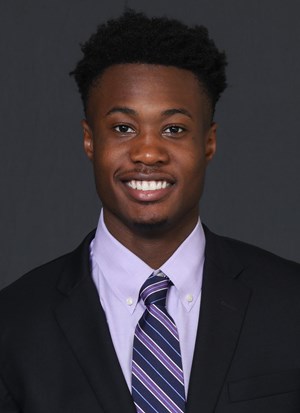 Just like Marcus Carr, Koby McEwen had to sit out last season after transferring to Marquette from Utah State and that year off the court might have people sleeping on him. McEwen had two productive years at Utah State that saw him showcase his abilities as a lead guard that can stress defenses with his ball screen usage. Playing like a 10-year pro McEwen is one of those players who never seems to be in a hurry, he just controls the tempo of the game and once the defense is lulled to sleep he blows by them for a layup. At Marquette he's going to be playing in the backcourt next to Markus Howard, arguably the best scorer in college basketball who is in All-American talks. With the way Howard is going to garner attention McEwen is going to be in a perfect secondary scoring role and he could gash defenses too focused on stopping Howard. This role should be excellent for McEwen and he should have a fantastic offensive year.
Elijah Mitrou-Long | Senior | 6'1 | Point Guard | UNLV | John Carroll | Mississauga, Ontario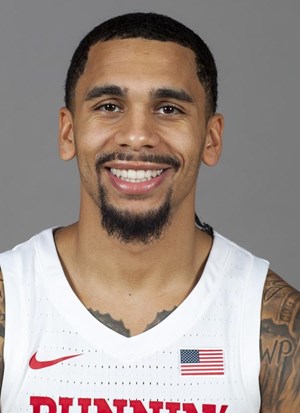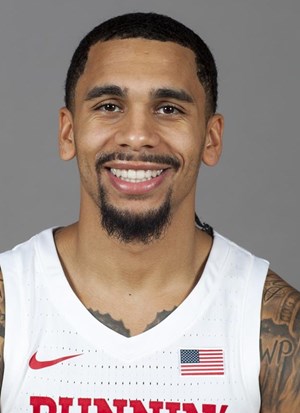 Elijah Mitrou-Long has had quite the college journey, starting with trendy upstart Mount St. Mary's where he exploded onto the scene before transferring to Texas. Things didn't gel perfectly there and he's now found a home in Las Vegas playing for the Running Rebels. There he'll be playing for TJ Otzelberger, probably the best coach in college basketball you haven't heard of and an offensive mastermind that is certain to get the best out of Mitrou-Long in his senior season. He'll also be in a position to succeed playing next to a familiar face, former Mount St. Mary's teammate Jonah Antonio who will be in the running for the title of best shooter in college basketball this year. Mitrou-Long is the kind of point guard that succeeds in college basketball, a veteran player who can read defenses and move the ball intelligently. In his final year in the NCAA he'll be certain to get back on the national radar.
Danilo Djuricic | Junior | 6'8 | Wing | Harvard | St. Michael's College | Brampton, Ontario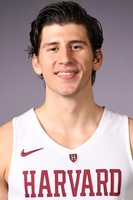 Joining Kirkwood at Harvard is Danilo Djuricic, another forward with great positional size that can shoot the three. At 6'8" he is matchup problem in the Ivy League and he gives coach Tommy Amaker the chance to play a lot of supersized lineups. In addition to the three-point shooting he brings he is a tireless worker on the glass and a responsible defender who rarely misses a rotation. Guard Bryce Aiken is the star for this Harvard team but Noah Kirkwood and Danilo Djuricic are the forward combination that brings the defensive versatility and floor spacing shooting that supports everything Aiken does.
Devonte Bandoo | Senior | 6'3 | Guard | Baylor | Hutchinson | Mississauga, Ontario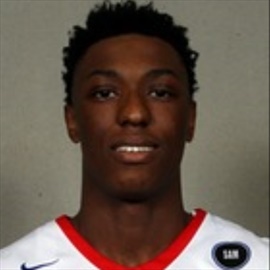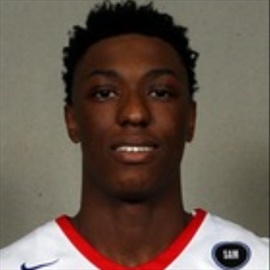 Not only does Devonte Bandoo represent Canada but he holds the banner for another group too and that's the growing number of athletes choosing the junior college route before heading to Division I. After starting his career at JUCO powerhouse Hutchinson he transferred up to Baylor where he immediately made his mark on the Big 12 with his ability to make a big shot and then get back on defense where he was usually taking the other team's best scoring guard. Knocking down a whopping 44% of his threes in conference play he's established himself as a knockdown threat you can't leave on the perimeter and with an even bigger role in the offense this year we're going to see the other weapons he has in his arsenal. Bandoo is a gamer who knows how to make winning plays and playing for a Baylor Bears team that starts the year in the AP Poll Top-25 he's going to get some shine nationally.
Marcus Carr | Sophomore | 6'2 | Guard | Minnesota | Montverde | Toronto, Ontario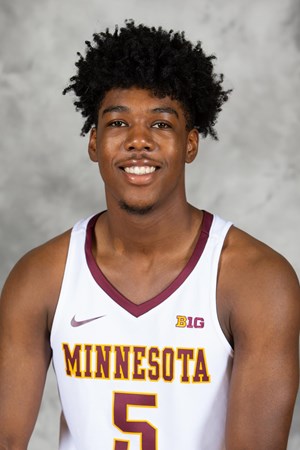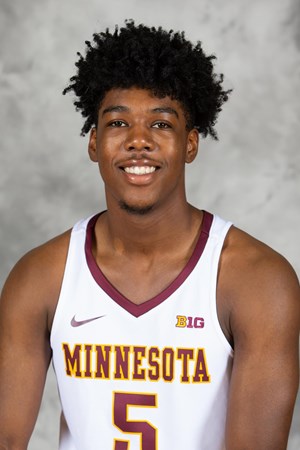 The Golden Gophers got a good one when Marcus Carr transferred into town and after he was forced to redshirt last season in accordance with NCAA transfer rules he's about to go off. Carr started his college career at Pittsburgh two seasons ago and unfortunately, that program was in an incredibly tough position at the time as evidenced by the 19-game losing streak they ended the season on. Despite their struggles the freshman Carr proved his electric guard skills playing in the best conference in college basketball. Even as a freshman Carr was regularly putting up double-digit scoring numbers against ACC teams like Duke, North Carolina, Virginia, and Louisville and now, two years older, there's no reason why he shouldn't set the Big Ten on fire. Not only is he a crafty scorer using his ability to get in the paint at will but he's an even better passer who always puts his teammates in great positions to score. If he was a great player as a freshman despite playing for a bad team you can only imagine what he's going to do in his third year in college playing for a team with a much better supporting cast. If you're looking to bet on a player to explode this year, look no further than Carr.
Nate Darling | Junior | 6'5 | Shooting Guard | Delaware | DeMatha | Halifax, Nova Scotia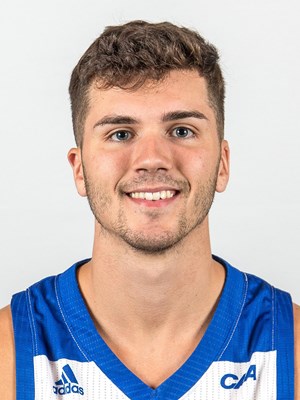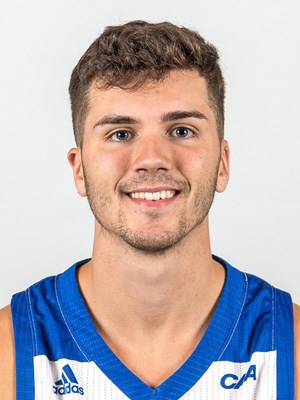 If you're looking for the best catch and shoot player in college basketball this season you might have to look no further than Nate Darling. Playing at UAB two seasons ago he was a 41% marksman from deep and after redshirting last season due to his transfer he'll be ready to improve on that number now with the Blue Hens. When he can get his feet set Darling is a deadeye shooter and in the Colonial Athletic Association where Delaware plays a lot of teams like zone defenses and Darling will have a chance to feast on open looks. He'll attract a lot of defensive attention as players won't want to leave him to help guard the ball and just by being on the floor he'll help his team score. After this season he'll be eligible to graduate transfer anywhere in the country without having to sit out a season and a big year could see him end up at a high major in 2020-21.
Chris Duarte | Junior | 6'6 | Guard | Oregon | Redemption Christian | Montreal born, Dominican raised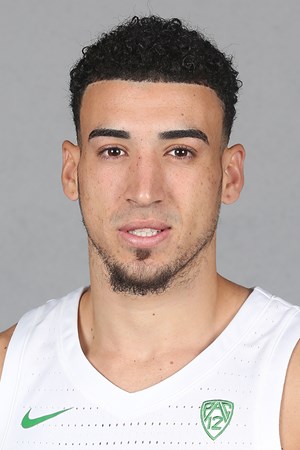 Chris Duarte. Buy stock now. Haven't heard of him yet? That's because he is another player who took the junior college route. At JUCO Northwest Florida State he went nuclear averaging 19 points, 7.1 rebounds, and 2.5 assists per game on his way to winning NJCAA Player Of The Year, and honor that was also earned by Canadian and former Oregon Duck Chris Boucher. Considering the career Boucher as had it's no stretch to imagine Duarte on the same trajectory and he could be the most underrated player in all of college basketball entering this season. At 6'6" and 190 pounds he's a do-it-all guard that has his fingerprints on every aspect of the game whether it's scoring, rebounding the basketball, or locking down an opponent. Chris Duarte is must-watch television and will be another player helping put Canadian basketball on the map.