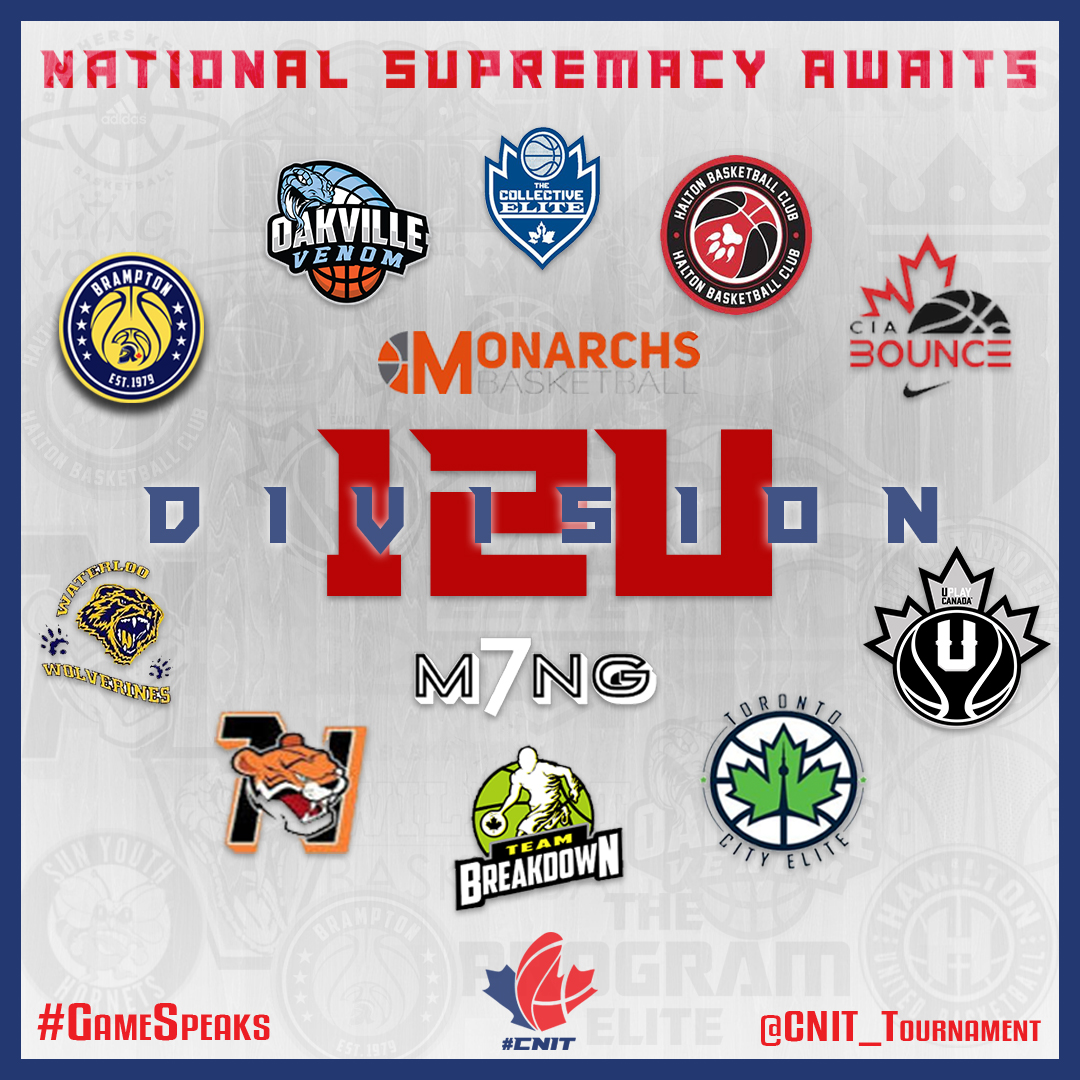 CNIT: 12U Division Preview
| | | | |
| --- | --- | --- | --- |
| Teams | Rankings | Teams | Rankings |
| Toronto City Elite | 1 |  Wolverines Elite | 7 |
| UPlay Canada | 2 | Halton | 8 |
| Team Breakdown | 3 | Brampton Elite JACK | 9 |
| UPlay Collective | 4 | BramptonSZLAPETIS | 10 |
| Mississauga Monarchs | 5 | Niagara Tigers | 11 |
| Oakville Venom | 6 | M7NG | 12 |
The seventh grade division could possibly be one of the strongest throughout the entire Canadian National Invitational Tournament in both the middle school and high school age division.
With Toronto City Elite you are looking at the Dru Joyce and Top Gun tournament champions as this special group of players have continued to grow as the flagship team for the program.
UPlay Canada sits firmly at #2 as they took home the Made hoops championship earlier in the year, they also boast four U14 Ontario team players on their roster making for an impressive team all-around.
Team Breakdown Santos has been very impressive in both the CYBL and OBA claiming championships in both leagues with their versatile set of players.
UPlay collective claims the fourth spot as this group has had good showing in both the Dru Joyce tournament and the MADE Midwest Mania finishing in the top four for both.
The Mississauga Monarchs come off of a Signature League championship as this first year team has made tremendous strides in the team's development.  
The Oakville Venom, Waterloo Wolverines, and Halton are all relative dark horses in the division as each team plays well as units as both have been developing together for some time.
Brampton Jack come in as Hoop City league champions with a 17-0 record as they love to push the ball have lots of size and are developing their identity as a unit.
Brampton Elite Szlapetis follows up with as they bring forth a solid collection of good athletes and tough minded players across the board. 
Niagara Tigers will have a fast, athletic set of players that love to get up and down the floor, moving the ball and playing great team offence.
Bringing in the east coast flavour Halifax Nova Scotia representatives M7NG will be tough, gritty and ready to battle every possession.