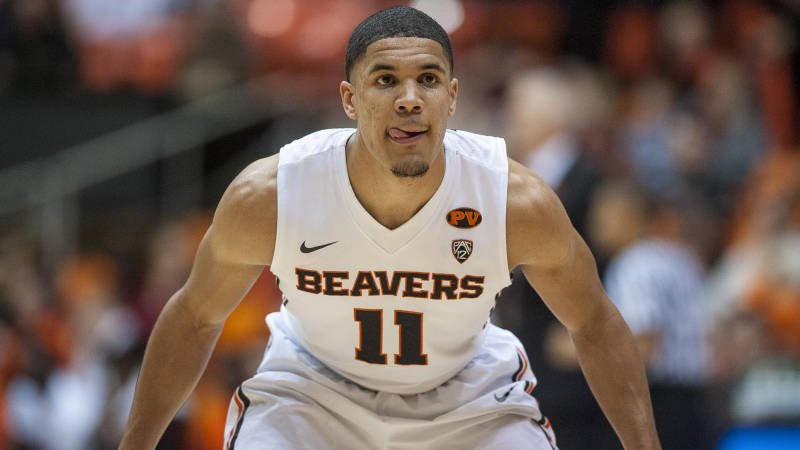 Toronto Guard Malcolm Duvivier To Transfer From Oregon State
During Malcolm Duvivier's four years at Oregon State he has aided in bringing the Beavers back to the NCAA tournament (2015-2016); one of 17 tournament appearances in program history. Duvivier averaged 6.6 points, 2 rebounds and 2 assists and been in high regard on the academics side.
He's graduating in June  and will be pursuing a post-grad program for a Masters in business.
His grades are what are going to allow him to play one more year in the NCAA. In transferring, Duvivier is looking for a University that has a Masters business program.
"East coast or west coast doesn't really matter. I'm used to being away from home but if I do end close to Toronto that's a huge bonus."
The news has broke and coaches are already calling to fill the role of an experienced combo guard.
"I'm looking for a fresh start. I'm going to come in and give the school my everything in this last season. Not concerned with what level or conference I end up with, all that hoopla doesn't matter."
The process is moving very quickly and Duvivier will be setting up visits in the near future.