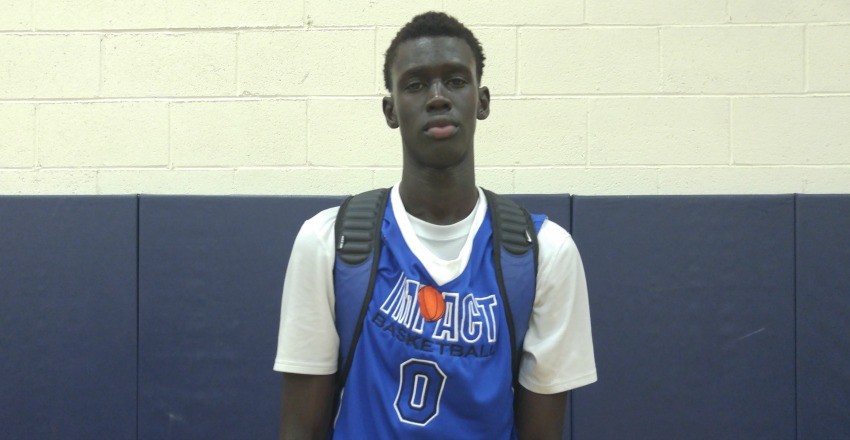 Thon Maker's Cousin is 6'11 and has Made it to Canada, Joining The Tech Academy Titans
6'11' Makur Maker, cousin of Thon and Matur Maker has joined The Tech Academy Titans for the upcoming season in the National Preparatory Association.
Maker joins the already powerful Tech Academy squad, which ranks #1 overall in the NPA preseason rankings, and joins his 6'9" cousin Matur on potentially the tallest roster in Prep basketball today.
The 2020 prospect spent last season with Chaminade College Preparatory in California, where he averaged 9.5 points, 8.2 rebounds and 2.5 blocks per game in just his third year of basketball.
"He's a world class athlete," says Anthony "Huggy" Otto, Director of Basketball Operations for the Titans. "He can run the court like a 6'4 guard. He's not even aware of all the things he is capable of, after 15 minutes in the gym I helped him realize he can dunk from the free throw line with ease. He had no idea."
Makur, who made his way from Australia before landing in North America, is a raw prospect with an incredibly high ceiling, and has only been playing the game for four years. Huggy knows that developing the young Maker mentally will be the most important factor in his upcoming years with The Tech Academy, already possessing the raw natural ability.
The Titans will look to make waves this season in the NPA and across North America as a team stacked with high NCAA D1 talent, and adding Maker poses another threat to opponents on the hardwood.
Visit the official NPA website at www.NPACanada.com is the official website launching in October!