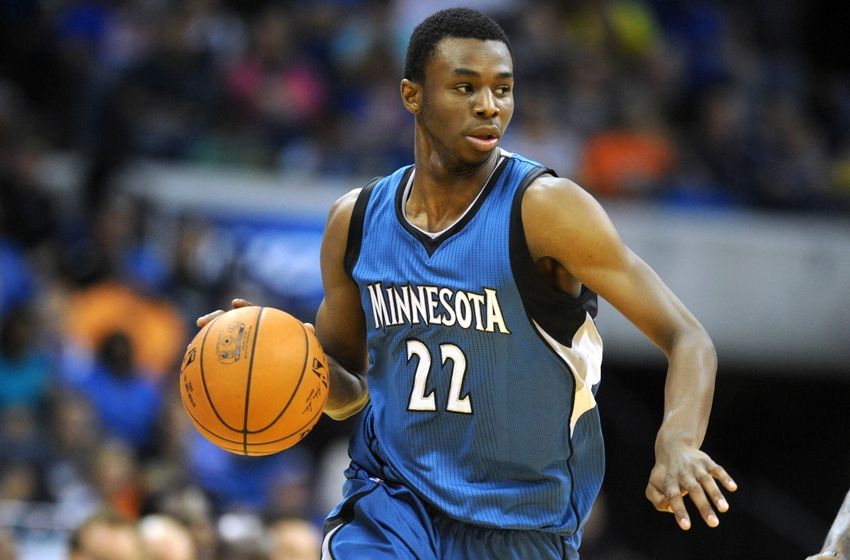 SLAM ranks Wiggins #31 on Top 50
SLAM Magazine has ranked Andrew Wiggins #31 on their annual Top 50 NBA'ers list, and notes how the rest of the league has been sleeping on the Canadian kid ever since he was shipped away from the Cleveland Cavaliers, before even getting the chance to lace for the team that drafted him first overall in 2014.
#SLAMTop50 No. 31: Andrew Wiggins, Minnesota Timberwolves https://t.co/IlZUfZDUju

— SLAM (@SLAMonline) September 30, 2016
The Cavs shipped off their #1 pick to the small-market Minnesota Timberwovles, where Wiggins has steadily improved during his two years in the league, albeit on an unsuccessful 'Wolves team.
Minnesota has steadily improved though, with the additions of Karl-Anthony Towns, Zach LaVine, Ricky Rubio and the newly-drafted Kris Dunn, as well as a year with the Timberwolves' legend Kevin Garnett on the roster providing a veteran leadership.

https://www.instagram.com/p/BKuPkARhQB_/
The Wolves posted 29 wins and 53 losses last year, but each year together the team steadily improves as a unit, with Wiggins jumping from averaging 16.9 points per game in 2014-2015 to 20.7 ppg the next season.
Next season expects to see Wiggins take a leap into the conversation of best players in the league, hopefully leading Minnesota to success and a much sought-after Western Conference playoff spot.
The Vaughan, Ontario native took the summer off of National team responsibilities in order to focus on his personal development, so the future in the NBA looks bright for the young Canuck if he continues at his current trajectory.