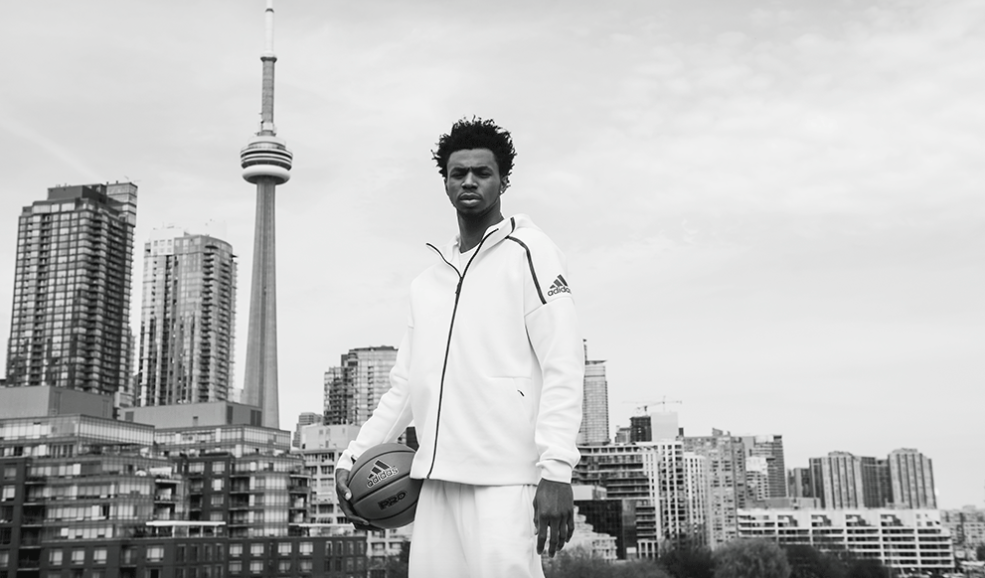 With Busy Summer, Andrew Wiggins Starting to Blossom Within Stardom
The kid is growing up right before our very eyes.
When Andrew Wiggins signed with Adidas back in the summer of 2015 it was a statement. The first overall pick and rookie of the year was representing a brand that had a clear vision of things to come.
The new campaign focuses on what athletes can bring to the sport with their creativity and style. Complementary to Wiggins, his own style and creativity as an overall competitor and personality is starting to blossom.
Wiggins opened up about his taste in music in a recent HipHopWired piece citing DMX, Styles P, and Jadakiss as his go to artists when he "needs a win".  He also showed love to Toronto's  Drake and Smoke Dog, another young Canadian talent on the rise, love.
Wiggins also made a new addition to his own pack yesterday, adopting a puppy from a Happy Trails Rescue animal shelter. With around 7.6 million companion animals entering animal shelters nationwide yearly, approximately 3.9 million are dogs.
https://twitter.com/bradradio/status/773905322910085120?ref_src=twsrc%5Etfw
Finally, this summer Wiggins also talked to Sports Illustrated about how he feels the young Timberwolves will do, revealing his exceptions of a playoff appearance in 2017.
I think we're going to have a way better season than we had this year. We just had a lot going on. We've got some new pieces. I think last year we could've beat any team on any given day. This year we need to be more consistent with it. We can make the playoffs. Nothing is easy, we gotta work and our coach is going to make us work – Andrew Wiggins.
With tons of NBA folks picking the Timberwolves to breakout it is yet to be seen if this will come to fruition. Remember this is a team that has complied less then 50 wins in the past two season – combined.
The young small forward will also need to maximize his potential on the defensive end of the ball. Tom Thibodeau could be the missing piece in creating that two way threat everyone believes Wiggins can be.
Wiggins and the Timberwolves will open the 2016-17 season in Memphis Wednesday October 26th at 7 PM CT.