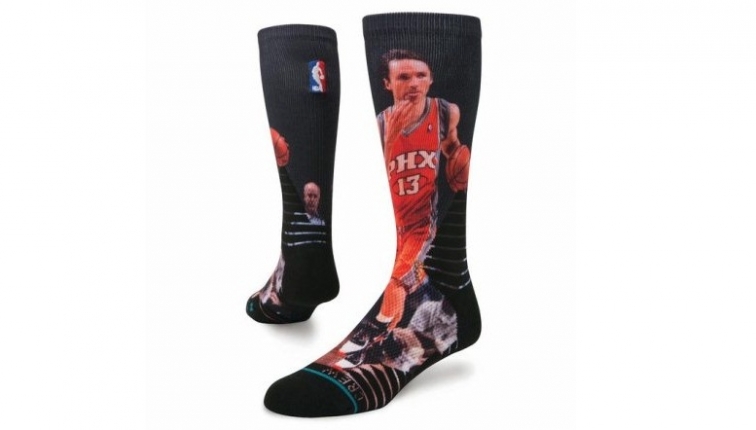 Stance releases Steve Nash limited edition socks
With long time Canadian NBA player Steve Nash being inducted into the Phoenix Suns Ring of Honour after a distinguished stint with the team that included two MVP awards and the seasons of his illustrious career, our friends at Stance has released an incredibly limited edition pair of Captain Canada himself.
The socks are from the Stance Fusion line, like the ones that are worn by all teams in-game, so they are as elite level of hoopin' socks as you can find.  They will be worn by all the Suns players for their game against Portland. It features Nash in a road orange uniform handling the ball likely taken from their 7 seconds or less offense days.  (For all you sneakerheads out there he's wearing a pair of his Nike Zoom MVPs too for added trivia fun.)
These are a hot pair of socks and are to be limited so if you want a pair of these bad boys you should get to the Stance website now and hope that there are some left.