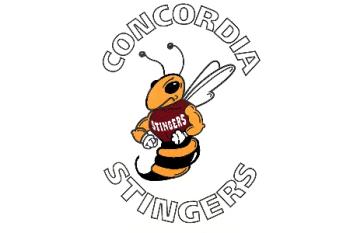 NPH CIS Team Previews: Concordia Stingers
New head coach Rastko Popovic has huge shoes to fill, but still expects to win.
Concordia Stingers
Head coach: Rastko Popovic 
Record in 2014: 8-8 (Fourth in RSEQ)
Playoffs: RSEQ semifinal
Points scored per game: 67.6
Points allowed per game: 68.6
Key players: Ken Beaulieu, Ricardo Monge, Michael Fosu, Jaleel Webb 
Key losses: Mukiya Post, Gabe Riche
Schedule breakdown: 
The Concordia Stingers have the typical RSEQ schedule, where everyone plays everyone else four times each. «It comes down to who's going to execute better, who's going to get more stops,» head coach Rastko Popovic says, «even who's going to get a few bounces.» It also comes down to the preseason, a time when coaches in Quebec are productive. «In the preseason is our chance,» Popovic says, «to see how we measure against some of the better teams in the country.» Concordia may play as many as five games—against Ryerson, Windsor (twice), Saskatchewan and Dalhousie—against teams that made last season's CIS Final 8.
Key games: VS Laval, Jan. 7; at Laval, Jan. 8
                     VS Bishop's, Feb. 4; at Bishop's, Feb. 6
CBG's take:
The Stingers are a young team, but head coach Rastko Popovic first focuses on his team's depth. «We can throw different lineups on the floor,» he tells NPH. «As a young team, the only way to go is up.»
Concordia was already slightly up a year ago, finishing the season tied with the eventual champion Bishop's Gaiters at 8-8. «The key is to get players who can help evolve you every year,» Popovic says. «This is a process of building the program to where it used to be.» The Stingers' head coach is a direct link to that era of excellence, having played for the school and being a member of the last team from Quebec to make the CIS final (i.e. in 2005).
He also steps into the considerably large shoes of former Stingers head coach John Dore, who retired after 26 years at Concordia. «I am looking forward to it. I worked pretty hard to get to where I am,» Popovic says before cautioning that, «No one is going to care that we're a young team.» Or that he's a young head coach.