Ahmed Ali ERUPTS for 44 Points + Buzzer Beater at CNIT!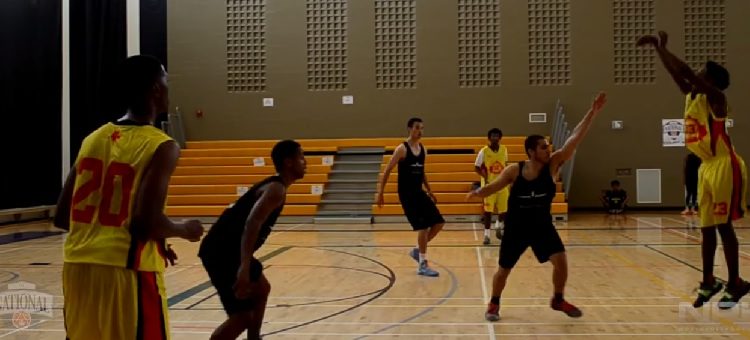 Follow @NorthPoleHoops Twitter, IG, FB for the latest in Canadian Basketball from high school to the PROS!
Ahmed Ali, 2016 Canadian PG of BTB (Bigger Than Basketball) put on a show at CNIT, highlighted by a 44-point game against a quality Sphere Team from Quebec, where Ali beat the buzzer on a DEEEEEEEP three to lift BTB to Victory at the CNIT.
The lead guard had college coaches following him into the next gym, to watch him play.
Ali is building a reputation for big games and big moments; no fear to put his team on his shoulders, as you can see here.
Expect Ali to be climbing the charts sooner than later.
#CNIT #GameSpeaks