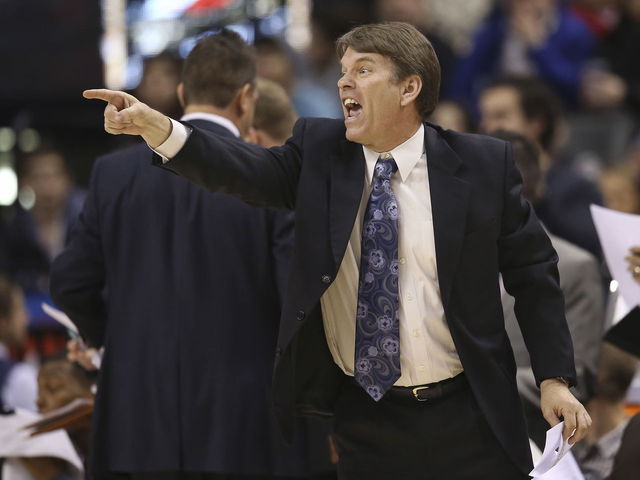 Raptors Fire Assistant Coaches
With the disappointment of a sweep still fresh in the minds of Raptor fans, players and management, Masai Ujiri made his first moves of the off-season firing Bill Bayno and Tom Sterner.
Bayno joined the Toronto Raptors coaching staff in July 2013 under Dwane Casey. During his tenure with the Raptors, Bayno was directly in charge of the overall development of Jonas Valanciunas. There had also been noise of Bayno wanting out of Toronto, so this move was anticipated by some close to the Raptors.
Tom Sterner had been with the Raptors staff since 2011, and was the only assistant that Masai Ujiri did not let go when he took over the GM position in 2013. Sterner was a high energy coach who was most notable for his halftime interviews.
These are minor tweaks put forward by the Raptors and Ujiri as a busy 2015 off-season will accompany the Dinos, especially after their lacklustre playoff performance.