Are We talking about playoffs? – #TheCBGBunch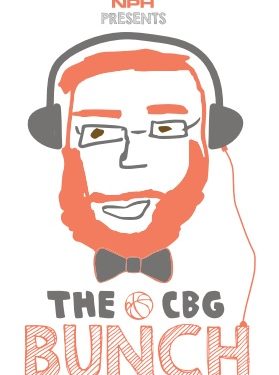 Welcome to the off-season of The CBG Bunch, a specialized column dedicated to the CIS season. When there are no games played, we talk about something else.
A makeover sometimes is a matter of perceptions, because perceptions can often go a long way.
I say all this to say that starting with the 2016-2017 season, the regular season and the playoffs in the Canada West conference should be just a tiny bit better and more compelling.
At the conference's annual general meeting earlier this month, the Canada West Universities Athletic Association decided to change its men's and women's basketball season and postseason.
Gone will be the two-conference format of recent history, with the 17 teams now moving to a 20-game regular season schedule.
"The majority of members wanted a different format, so we spent six months going through a lot of options for schedules," Canada West president Ian Reade said in a press release. "We were able to go through a collective problem-solving process to get to a format, and come together on this one."
It's a switch to a more egalitarian and totalitarian system, where everyone plays (more or less) everyone and no team has an easier road to get to the playoffs; it could go a long way toward changing people's perceptions, something Mr. Reade readily acknowledged.
"This allows us to guarantee that traditional and geographic opponents will have the opportunity to play each other annually," he said, "while eliminating the perception of having two tiers within the conference."
Last season, the UFV Cascades were among those who suffered from this perception that the Explorer division couldn't pull its weight. Fraser Valley peaked at No. 7 in the CIS Top 10 team rankings despite starting the year with a 14-0 record on their way to a 17-3 regular season; that they lost in the Canada West Final Four seemed to reinforce only the idea that they cascaded to an easy division title, not that they were good enough to win the bronze medal.
The playoffs also will change in 2016-2017, with the top 12 teams in the conference sitting down at the big boys' table of the postseason. Thankfully, these new playoffs will be similar to the old Canada West playoffs in that they will keep the best-of-three format for the first and the second rounds (before the Final Four).
Maybe someone would argue that the best-of-three format creates fewer opportunities for the underdogs and the jumpstarts to extend a Cinderella run all the while diluting playoff basketball, but I say that's looking at it all wrong. More playoff basketball creates more opportunities for more potential heroes to step up and who wouldn't like to watch more basketball?
Not only that but since I myself played (relatively) high-stakes-non-basketball sports, I can say that the most fun I have ever had was during best-of-three playoff series. If nothing else, it's through these, and not geography, that rivalries are born: they're in the OUA, I know, but imagine if the Ryerson Rams and Ottawa Gee-Gees, who played a trio of 3-point, 4-point and 1-point games in the 2012, 2013 and 2014 playoffs, could have battled more than once each year?
But of course, those changes will be implemented only a year from now. Until then, the Canada West will have to continue to battle perceptions with its Pioneer and Explorer divisions; irrespective of that, the playoffs will feature best-of-three matchups.
Those are great, but maybe that's just my perception of things.
Follow Charles Blouin-Gascon on Twitter @RealCBG & NPH @Northpolehoops