Made in Canada Moment – Curry & Carter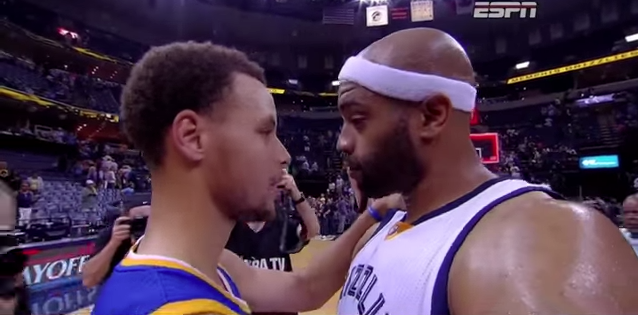 Vince Carter could retire at the end of the current NBA season, but the legacy he's left through his career continues to show his impact.
Many young Canadian ballers in the NBA today credit "Half-Man, Half-Amazing" for introducing them to their hoop dreams. This year the Raptors organization put together a tear-jerking tribute to a now 38-year-old Carter and others have also paid their respects through the season.
VC's tenure with the Raptors overlapped Dell Curry, father of MVP Stephen Curry who was just a kid at the time living in TO. When the Warriors-Grizzlies Western Semifinal playoff series concluded, the past and present collided.
Watch Carter ask how Steph's parents are and Curry lead Vince over to see them (no sound).
Curry's Warriors play the Houston Rockets in the Western Conference Finals.