Kyle Lowry To Start All-Star Game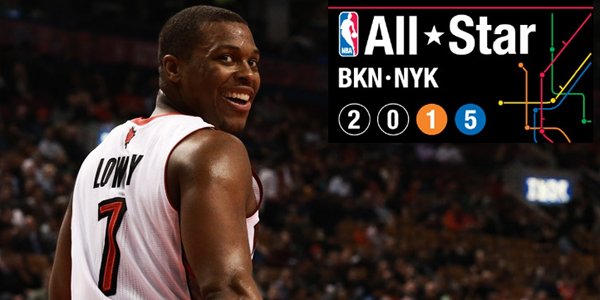 Raptor fans have spoken and Kyle Lowry has earned enough votes to start in February's NBA All-Star Game.
A late push in the Canadian campaign (#WeTheNorth #MyNorth #NBABallot) to have Kyle Lowry elected an Eastern Conference starter bumped the Toronto point guard above Dwyane Wade with 805,290 votes.
"Thank you to the wonderful Raptors fans across the NBA, especially in Canada! I am amazed by your passion for our team and the support you have given me," said Lowry in a Raptors media release. "When I re-signed here this summer I said one of the great things is being able to play for an entire country. This is further proof how really special that is."
He'll be joined by John Wall, Carmelo Anthony, Pau Gasol, and LeBron James on the East side. They'll take on leading vote-getter Stephen Curry, Blake Griffin, Anthony Davis, Marc Gasol, and whoever replaces an injured Kobe Bryant for the West.
Lowry is the third Raptor to be elected a starter, joining Vince Carter (2000-04) and Chris Bosh (2007), and fifth Raptor to play in the midseason classic.
This season Lowry is averaging career highs in points (19.8), rebounds (4.9), assists (7.5) and steals (1.62) through 42 games.