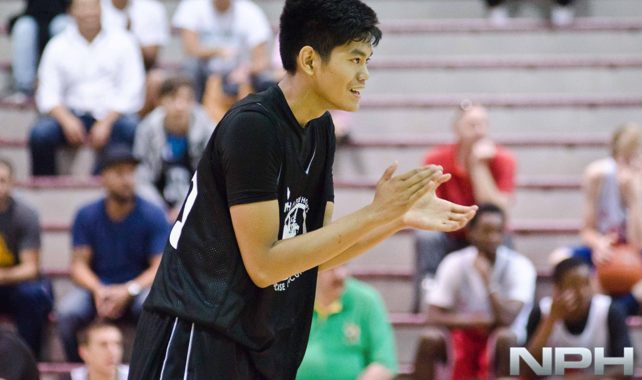 High school
Showcase|Video
Christian David – Filipino-Canadian STAR in the Making!
Follow @NorthPoleHoops on Twitter & Instagram for all your Canadian Basketball Action!
Christian David is a Canadian 2017 6'5 SG out of Milton, Ontario, attending high school at Bishop Reding and competes on the AAU circuit with S-Elite.
He is currently NPH #1-Ranked Canadian prospect in the class of 2017.
David's recruitment exploded after an MVP performance at the Toronto #NPHShowcase this past summer, followed by strong production on the AAU circuit.
David currently holds major NCAA offers from Illinois, Baylor, Oregon and St Bonaventure.
The rising Filipino star is already very skilled, with a well-rounded game and still growing both physically and as a player–Picture perfect shooting stroke, High I.Q, great length and athleticism, complimented with possibly his most distinguishing characteristic–VISION and passing ability.
David represents not only the boom in Canadian basketball, but also the rise of Filipino players, as we at North Pole Hoops continue to discover new talent with this background.
Remember the name Christian David…a Filipino-Canadian STAR in the Making!
Stay tuned on www.NorthPoleHoops.com for your Canadian basketball coverage!