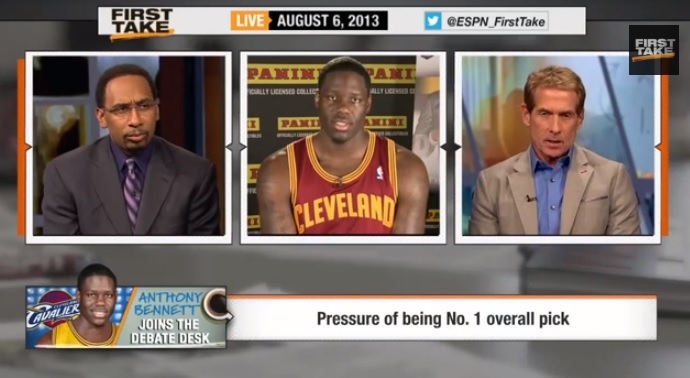 Anthony Bennett on ESPN First Take: Discusses #1 with Stephen A. Smith & Skip Bayless!
Unless you've been living under a rock for the past few months, you would know that Anthony Bennett was drafted #1 to the Cleveland Cavaliers, the first Canadian ever to go number one, beatng Andrew Wiggins to the punch.
Bennett has been taking part in the NBA rookie transition program in preparation for the upcoming season, and took some time to chat with Stephen A. Smith and Skip Bayless on ESPN First Take, one of the hottest sport shows on television.
[youtube]z4JXgZQ0HMQ[/youtube]