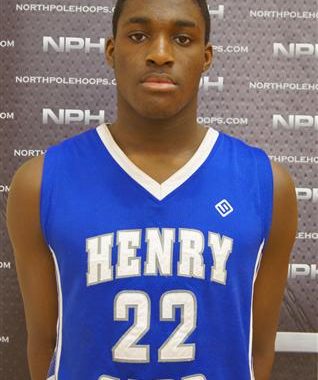 The Uprise of Anthony McNish, Dominant Day 1 at Jane & Finch Classic
Jane & Finch Classic History & Tournament Summary

Historically, this tournament dates back to 1978, held at Westview C.S. and Humber College during the vibrant 80's and later solely at Westview C.S. in the 90's. In the new millennium, the Jane and Finch tournament changed venues from local schools in the community to York University and was clearly the best tournament in the city. Some of the most influential and talented athletes in North America participated in this highly prestigious event – The Finch tournament included talented young athletes such as Chris Webber, Robert 'Tractor' Traylor, Glen 'Big Dog' Roberson and others over the years. Basketball fans and players alike look forward to this event held in the grass roots community of west end finch. Now back at the local schools within the community; the Jane and Finch – "Increase the Peace" tournament will be one with no shortage of talent or entertainment.
What We Will Achieve
The theme for this event is "R.E.A.L" (Respect, Everyone and Life) and of course have fun!!!
TORONTO, ON–The first time spotting Anthony McNish was last winter at the Xavier Junior Rim Rocker, where McNish played in the post for Father Henry Carr and dominated the glass while finishing around the hoop. Today he is doing much of the same on day one of the Jane & Finch Classic but has added more to his game.
Although there are some new prospects that were spotted and that will be tracked, McNish takes the spotlight for the day as the top performer. From what we know of him in the past, he is a consistent scorer from within 15ft and a good rebounder and shot blocker; traits that are not necessarily typical for a player who will end up at the two or three spot, but surely a bonus to have.
We caught up with him after the game and here's what he had to say about the position he sees himself in.
"I see myself playing at the shooting guard position. I been going to this academy called Bobby Allen Skills Academy and ever since I've been there Bobby has been working with me on my ball handling skills and shooting and changing my mindset from a post player to a guard."
The strongest part of McNish's game at this point is his post game and his ability to fill in lanes while attacking the basket in transition.
"When I started basketball I was the tallest on my team, so I learned some post moves and got really good at being controlled in the post," said McNish.
"My drive is the strongest part of my game because I feel that when I am driving to the basket no one can stop me."
With the CIA Bounce team that he is running with now, you can see signs of an athletic shooting guard in transition, wanting to run and gun off of rebounds. He's going for a dunk at every opportunity possible and knows how to adjust if the defense comes.
There's toughness and then there's tenaciousness. McNish is very strong compared to other prospects his age, and he gives his coaches everything he's got in the tank. His willingness to accept new information and adapt are also components within his character that make him a very coachable player. He is well aware of what his weaknesses are and is going to go at them one by one.
"My weakness is my pull up jumpshot. My goals for this year are to have a killer jumpshot and  a killer mindset and to be a leader on my team."
McNish is a self-determined prospect, he already has the skill set at another position combined with his willingness to be in the gym and take on training while he transitions to a guard spot. All this makes for an excellent prospect to keep tabs on. The Twitter world will keep you posted on all the happenings at the Jane & Finch Classic.
Follow @Elias_NPH & @NorthPoleHoops for all the latest!