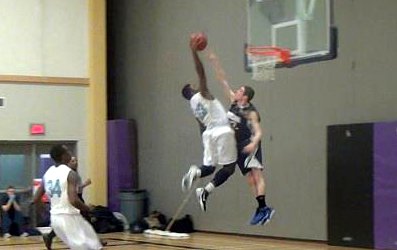 Duane Notice is PROVEN. NPH #4-Ranked UNCOMMITTED 2013 Canadian Prospect
Duane Notice (2013 6'3 G/ St Thomas More) NPH #4-Ranked Prospect in the Nation is currently playing his senior year in Connecticut after four great years at St Mike's where he proved to be one of the top Canadian players; Notice has been at the top of the charts since his freshman year & his work ethic has helped him remain among the best.
In Connecticut, he continues earning respect state-side proving to be one of the top combo guards in America.
Not known to be the loudest on floor, Notice' resume speaks for itself: Two-Time Nationals MVP (Team Ontario), Junior National Team (Team Canada), Jordan Brand Classic MVP, NPH Platform MVP & the list goes on.
In addition to his on court achievements, Notice takes great pride in his academics currently holding a 4.0 GPA.
Notice is an elite slasher with playmaking abilities, possesses the killer instinct and work ethic that most lack.
He currently holds offers from St Bonaventure, Detroit, Loyola Marymount and Duquesne and has been attracting high major interest for some time; a list that includes Purdue, UCONN & West Virginia.
This Canadian prospect has produced at ALL levels for a very long time, he is PROVEN. Take Notice.
[youtube UgUQuwvt2IA]