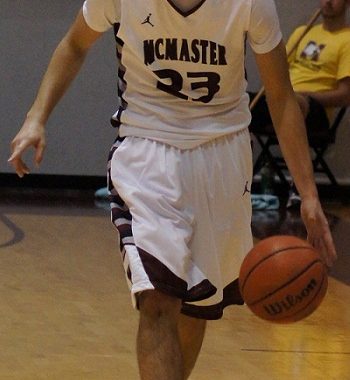 NPH CIS Preview: McMaster Marauders
Last Season:
| | | | | | | | |
| --- | --- | --- | --- | --- | --- | --- | --- |
| Overall | Pct. | Conf. | Pct. | Streak | Home | Away | Neutral |
| 17-5 | .773 | 17-5 | .773 | Won 8 | 8-2 | 9-3 | 0-0 |
Head Coach: Amos Connolly
Assistant Coaches: Rod Bynum, Christin Dickenson, Justin Gunter, Jeremy Patry, Scott Brittain
Key Players: Adam Presutti, Aaron Redpath, Taylor Black, Nathan McCarthy
Incoming Recruits:
Rohan Boney
Jason Quiring
Shamlo Saeed
James Spuritt
Departures: Victor Raso, Cam Michaud, Jodan Tew
The McMaster Marauders are undoubtedly on the incline. Head Coach Amos Connolly has set the bar high for his program, and he is seeing results as the by product. The team finished with an impressive 17-5 season, but came up short at the Wilson Cup, also known as the OUA Final Four.
After asking Connolly about the team's ambitions for the 2012-2013 season, he responded, "There can only be one goal."
Following a long pause, he added, "Do you agree? We would be selling everyone if that wasn't the goal."
While it wasn't clearly stated in the conversation, this "goal" needs no explanation. The McMaster Marauders are hunting for a CIS National championship. And to do so, it has to be done on the defensive end.
"We've definitely made a commitment to defence and I think you learn some hard lessons in that game against Carleton last year, about what you need to do on D, to compete day in and day out."
That game was the loss to the Carleton Ravens in the OUA Final four last season, and clearly, it has not been forgotten.
"There are really tough teams in this country but that doesn't mean that we are going to sell ourselves short on our expectations. This group has to have that mentality," Connolly told NPH.
And so far, this "unsatisfied' mental approach has taken it's course.
In several of their pre-season victories, the response from the coaching staff and the players has been consistent, as they point out their faults as opposed to praising their efforts.
At his rate, satisfaction does not take its course until the hardware is hoisted in March.