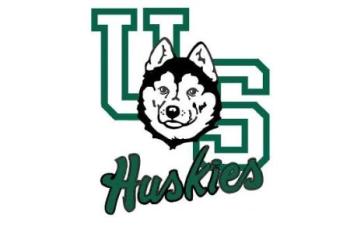 Saskatchewan Huskies Capture Calgary Cup Lead By Stephon Lamar and Ben Baker
NPH Top Performers
Stephon Lamar- 27 pts, 5 rbs (Saskatchewan)
Ben Baker- 20 pts, 7 rbs, 7 stl (Saskatchewan)
Jarred Ogungbemi-Jackson- 21pts, 4rbs, 3ast, 2stl (Calgary)
Josh Owen-Thomas – 19pts, 4rbs, 7ast (Calgary)
Enrico Diloreto- 26 pts, 3rbs, 5 stl (Windsor)
Nick Loewn- 21 pts
Matt Matear- 18 pts
Awete Abraha- 17pts
Jameson Tipping- 30 pts
CALGARY, AB–The Final of the Calgary Cup Tournament on Saturday at the UC gym was a see-saw battle throughout, with the Dinos scoring 27 points in quarters 1 and 3, and the Huskies returning the favour in the 2nd and 4th.
It came down to the last minute, with two Calgary turnovers and a Saskatchewan basket from Stephon Lamar to seal the win for the visitors. Lamar finished with a game- high 27 points, while Benjamyn Baker hit 20.
Calgary saw a 3rd quarter 65-58 lead erased , as they suffered from 24 turnovers. Returnee guards, Jarred Ogungbemi-Jackson (21 pts) and Josh Owen-Thomas (19) led the scoring, with Owen-Thomas adding 7 assists. Thijin Moses scored 13, but was in foul trouble for much of the game, playing just 19 minutes. Box Score
WINDSOR 84 UBC-O 57
The two Ontario schools agreed not to play their third place game, and switched opponents. Windsor was just too much for UBC-O, pulling away in the second half, with Enrico Diloreto scoring 26. Mitch Goodwin, UBCO's rookie point guard, had a team high 13 points, to go along with four assists. Box Score
MT. ROYAL 95 BROCK 90
The Cougars rose up to surprise the Badgers, as fifth year forward, Nick Loewen, scored 21, including 5/5 from 3 point range, while rookie Matt Matear had 18, and Awet Abraha added 17. Brock had four players in double figures led by Jameson Tipping with 30, but they shot 29% as a team to seal their fate.
WESTERN 82 SAIT 66