Book Your hotel for NPH Windsor Showcase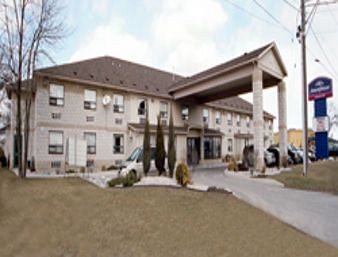 NPH Windsor Showcase Exclusive Rate: $80.00 / night, continental breakfast included.
Location: Howard Johnson Express Inn
Address: 2130 Division rd. (Located approximately 5.5 km from the venue, St.Clair College.)
Book Hotel: Contact Brenda (Hotel Manager) – 519-250-4657
Your stay at the Howard Johnson Express Inn will include continental breakfast every morning, free local newspaper, free parking, free local calls, free high speed internet, cable television, coffee maker, iron and ironing board in each room.
In addition, we have great discounts for restaurants, this includes, Applebee's, Boston Pizza, Swiss Chalet, Kelseys, Keg's, Montana's, Garden Buffet.
Cancellation Policy: 24 hours prior to 3 pm on date of arrival. Rooms must be cancelled before cancellation deadline. Failure to cancel before cancellation policy will result in charge of one nights stay. To cancel room please request by calling (519) 250-4657 and speaking with a guest representative.
No-Show Policy: If you do not arrive and have not cancelled within the allotted time frame, your credit card will be charged for one nights stay.
Guaranteed: This can be by credit card (please confirm that the credit card used to reserve the room is the same as the person booking the room. If this is not the case, a credit card waiver will need to be signed.)
We look forward to your arrival and if you have any other questions or concerns please do not hesitate to give us a call.
Have a great day!
Brenda
Manager
Howard Johnson Express Inn