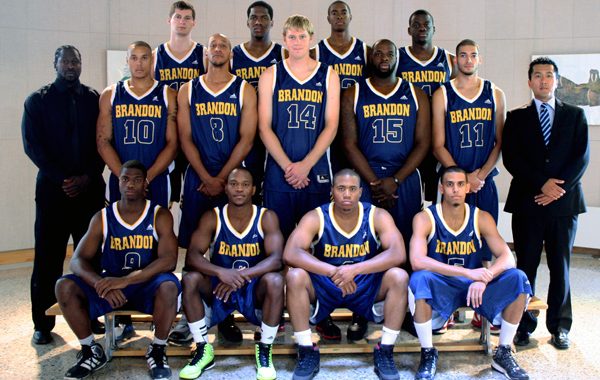 NPH CIS Preview: Brandon Bobcats
Last Season:
| | | | | | | | |
| --- | --- | --- | --- | --- | --- | --- | --- |
| Overall | Pct. | Conf. | Pct. | Streak | Home | Away | Neutral |
| 7-13 | .350 | 7-13 | .350 | Lost 2 | 6-5 | 1-8 | 0-0 |
Team: Brandon Bobcats
Head Coach: Gil Cheung
Assistant Coaches: Jeremy Wielenga, Donovan Gayle
2011-12 record: 7-13 (Canada West)
Key Players: Emerick Ravier, Ali Mounir, Ilarion Bonhomme
Incoming Recruits: Peterson Suffrard, Jude Molin, O'Neil Reece, Turell Scott, Isaiah James
Departures: Eric Shippers, Chris Oppong, Kyle Vince
Does this year's Brandon team look familiar? It should.  The Brandon Bobcats are returning nine players for the 2012/13 season and anytime you do that, you are able to continue and build upon last season's successes and learn from mistakes to create a solid team.
Third year head Coach Gil Cheung was quick to point out that of the returning players are Canada West Rookie of the year Ilarion Bonhomme, and Emerick Ravier, who was a top five scorer in the conference before a season ending knee injury.
"We hope to continue to build our program and be a competitive team in a tough Canada West conference.  We have added some pieces that we feel will be able to help us continue to develop in the near future"
Expect the Bobcats to lean heavily on Ravier who will be entering his final year of eligibility this season.  Before the season ending injury he was averaging 16.3 points and 6.3 rebounds per game. Offensivel,y Ali Mounir and Ilarion Bonhomme provided another scoring threat contributing both 13.6 and 12.2 points per game respectively as rookies.
The Bobcats were able to add size this off season with incoming recruits Peterson Suffard a 6'7 forward from Montreal with strength and a soft scoring touch. Jude Molin also comes from Montreal, a 6'4 wing who has the ability to get up and down as well as add a scoring punch to the line up.  Turell Scott a 6'6 forward who sat out last season will be ready to use his athletic ability to make an immediate impact.
Another familiar face joins the Bobcats this season as Isaiah James returns to the line up.  The 2010/11 MVP returns after taking a year off and will provide a huge boost to the Bobcats roster, with experience and a scoring threat.
Coach Cheung knows that the Canada West is a tough conference and fighting for a playoff spot will be a challenge.
"To be a playoff team will come down to how well you prepare each week as a team, and the ability to sustain a continued mental focus on both ends of the floor. Experience is a key for all teams, and I think this will be the case again this season."
Watch out for the Bobcats as they try to work their way up the Canada West standings into a playoff spot this season.