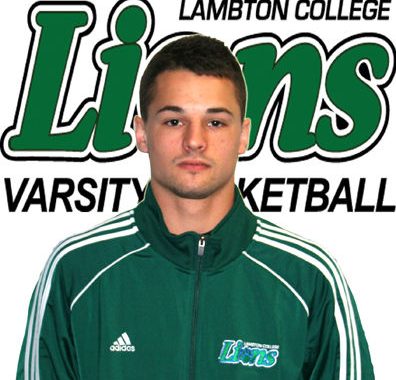 Shawn Hill of Lambton College Voted to Have Biggest Impact as CCAA Freshman!
A relatively unknown name came to light following the NPH CCAA Poll question: Which Freshman Will Make the Biggest Splash the CCAA?
Shawn Hill, a 6'4 guard hailing from Brantford, ON will enter his freshman season in the CCAA and–according to this poll–will make an immediate impact for the Lambton College Lions, while also making his presence felt in the CCAA.
Hill has an interesting background in that he is coming from Poland where he played professionally, including some opportunities with the Polish National team. He is described as an athletic guard that can play both perimeter positions, and should be a treat to watch in the OCAA.
Hill received 42% of the vote.
It also became clear that a variety of other freshmen (not included in the poll) could make a statement, as "other" received 20% of the total vote.
Suggested names included Jordan Fray (Medicine Hat), Denzel Laguerta (Quest U), Chavaun Bennett (Fanshawe College) & Alex Campbell (Niagara College)
Ashly July, a 5'11 guard entering Humber College had been floating around dominating mens league before Hawks Head Coach Shawn Collins reeled him in – July could be a strong piece for the OCAA powerhouse. He was part of the 2004 AA OFSAA silver medal Vaughan Road group that featured Alex Johnson, who moved on to have a strong NCAA career at Cal St Bakersfield & NC State.
Shane Osayande (6'7 F) entering Lakeland College was a big piece for Father Henry Carr last season, an NPH Top 10 ranked team all season. Osayande took 10% of the vote, white Cameron Hughes (Loyalist) finished with 11%.
[poll id="9″]