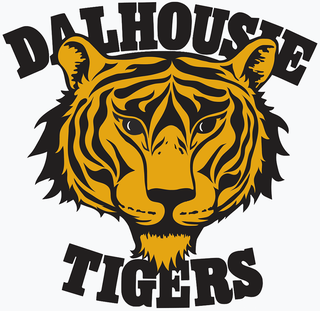 Keeping Up With The U Sports Classes: Dalhousie's Push for a National Championship
Dalhousie doesn't have a long track record of success in men's basketball. Sure, they won a couple of conference titles like in 1996 or a four-year run in the early eighties that saw them make three nationals' appearances but, nothing overly substantive.
In their own conference, Acadia, StFX and Saint Mary's all have a longer historical track record of success than the Tigers. Yet, by the end of the 2019-20 season, Dalhousie has firmly established itself as the conference's current best program with its fifth AUS title in six seasons.
 How it all changed for them was when they brought in Rick Plato to be their head coach in 2013.
 Plato has been around Atlantic hoops for a long time. Back in the late-70's, he was instrumental in back-to-back Saint Mary's national titles. Following his playing days, Plato jumped on his alma mater's staff.
 From there, he coached high school and eventually would lead Mount Saint Vincent (MSVU) for 25 years in the CCAA, becoming one of the best college programs in the country.
 Now at Dalhousie, Plato has done it again, helping the Tigers have become one of the best programs in U Sports. One thing has eluded Plato though and it's the driving force for him and his team every day.
 Last season in the program's first National Title Game, Dal gave Carleton everything it could handle and more. They couldn't finish though, leaving them without the elusive title Plato and his program are pushing for. 
 "A silver medal is nice but that's not what you want to win," Plato said in an interview with me last month. "No excuses, they did a good job and we'll be better because of it."
 With how well they played in that game, Dal made it difficult to remember that the pre-Plato Tigers were never really on this level before. So, the question becomes, how did he get them to this level so fast?
 Plato credits a lot of what has been successful at Dal to what he learned at MSVU, "I just think the trials and tribulations of ups and downs… Finding out what works."
 Above all what he learned is, "I think the most important thing is you have to put the kids first."
 The best example of this is the special relationship Plato's players have with his wife Andrea. She is listed on the Dal website as the team's "manager, travel secretary, team statistician and 'team mom'."
 "We've got a family atmosphere," Plato said. "You know my wife, you've probably seen her sitting on the bench, she's the glue to the program. She cooks for them; she cares for them like her own and I think that emanates through everything else."
 Part of being able to foster such a positive atmosphere comes down to the players Plato's brought in and how they fit into the culture of Dalhousie basketball.
 "If you're not a good person, I've got no time for you," Plato said. "I want to recruit good people, that are good citizens and you know they have to be able to handle the academics."
 There's another thing on the court they have to be able to handle before Plato will even consider recruiting.
 "You don't play D, you won't play for me," Plato said.
 At Dalhousie defence isn't an option, it's an everyday thing that Plato prides the program on saying, "Our emphasis on defence, the way we come out and bludgeon teams."
 Of course, emphasizing defence and character isn't overly unique to Dalhousie's success and something that time and again we've learned is a major factor in this series. What is different about Plato's Tigers though, is how they schedule their preseason and non-conference play to look like Nationals.
 His goal is to replicate the Nationals experience by playing three games in three days against some of the best competition he can find.
 "I'll go play anybody, anyplace, doesn't make a difference to me," Plato said. "I want the guys early on to A play good competition and B experience not just playing in the games but how you have to take care of yourself."
 When the Tigers get into conference play though, things don't exactly get easier. As far as Canadian University sports go, you'd be hard-pressed to find a more competitive and rivalry filled conference than the AUS.
 No matter how good you are, you're libel to lose any night out there. Take Dal last season who in the midst of a 22-game win streak to open the season (non-conference included), lost a tough game to StFX.
 That particular loss happened to be an advantage for Dal as it refocused them for the remainder of the season (only losing once more against Carleton). As the dominant team in the league now, Dal is accustomed to getting everyone's best effort. 
 Some coaches may not love the added competition every night but for Plato, it's exactly what he and his program are built for.
 "I love it," Plato said. "The way I look at it, it's all designed, it's all part of just getting ready for March."
 March is what this program is all about now. They've got the conference titles and now even have every shade of medal colour except the one that matters most.
 Plato's Tigers have their eyes set on one program now, the one that knocked them out in the last two Nationals.
 "I know that they're good and I respect their program but that's why the schedule we have, the way we push, the demands I have," Plato said of the Ravens. "In my mind the way we prepare our season, the way we approach it is so we can beat Carleton because that's who you've got to beat."
 When U Sports Hoops return, Plato's Tigers will have maybe the best player in the country in Keevan Veinot along with a majority of the core that came so close last season. Dal may be new to the competing for National titles game but that doesn't mean they shouldn't be one of the favourites to win it all next season.
 They have a coach who's been doing this for over forty years and talent up and down the roster. Will the next Final 8 be the one they capture the elusive first title?
 If you ask Plato, he believes in what he's built and he believes they're ready for whatever is next for the program.
 "Whenever we get through COVID and with the group we've got returning with some key recruits, I think we're going to be ready to take the next step," Plato said.
The Class
| | | | |
| --- | --- | --- | --- |
| Name | Previous | Position | Hometown |
| Nathan Barton | Wetaskiwin Composite High | Forward | Wetaskiwin, AB |
Coach's Scouting Report: Solid, strong kid, good rebounder. Very good athlete. Got to work on his off hand. He's the guy that I'm going to hope is going to be that power forward inside.
| | | | |
| --- | --- | --- | --- |
| Name | Previous | Position | Hometown |
| Caleb Sooley | Rothesay Netherwood (NPA) | Guard | Mount Pearl, NL |
Coach's Scouting Report: Great kid, great worker. He comes from a prep program that was one of the better ones in the program. He's a shooter, tough kid. He's a Newfoundlander so he's not afraid of hard work.
| | | | |
| --- | --- | --- | --- |
| Name | Previous | Position | Hometown |
| Drazen Jerkovic | Pine Ridge Secondary | Forward | Pickering, ON |
Coach's Scouting Report: He's a project. There's no pressure on him right from the outset, he's developmental.
| | | | |
| --- | --- | --- | --- |
| Name | Previous | Position | Hometown |
| Benjamin Gory | Agen BC | Guard | Mont-de-Marson, France |
Coach's Scouting Report: He's a combo guard. Great shooter, very good off the high pick and roll. Unbelievable passer. One of those guys that's got experience. He's played against a lot of mature and adult competition. 
| | | | |
| --- | --- | --- | --- |
| Name | Previous | Position | Hometown |
| Nginyu Ngala | Vanier College (CEGEP) | Guard | Montreal, QC |
Coach's Scouting Report: I love the kid. You can't win without a point guard. Nginyu is going to give us depth, more than that though, from foul line to foul line, he pushes the ball. I think he's special. 
| | | | |
| --- | --- | --- | --- |
| Name | Previous | Position | Hometown |
| Alejandro Ruiz | U18 Valencia Basket | Forward | Valencia, Spain |
Coach's Scouting Report: Great in transition, he's a slasher that can shoot the three. Prototypical European player that is really, really solid. Great three-point range, very familiar with the FIBA game. Can play multiple positions.