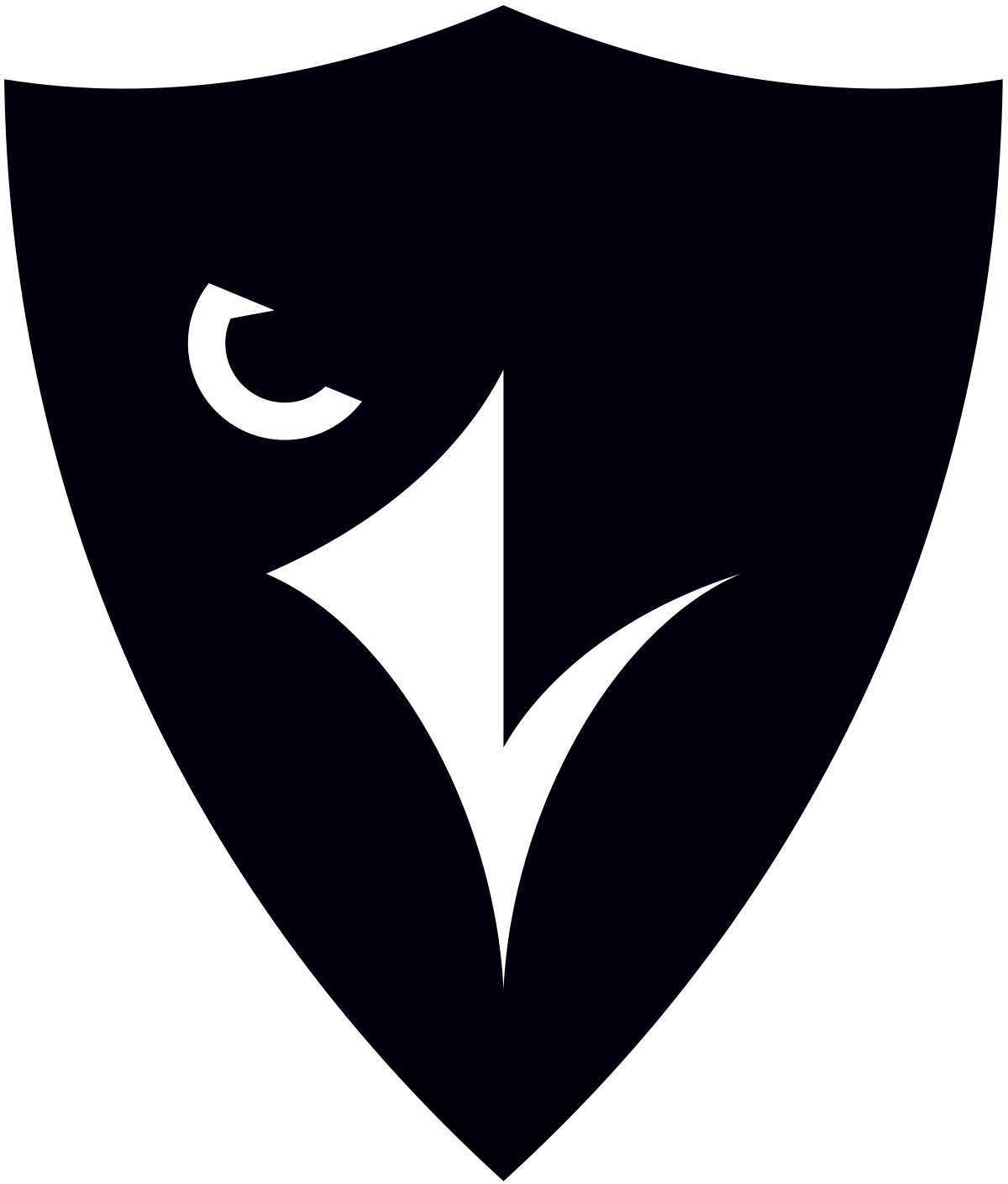 Keeping Up With the U Sports Classes: How Taffe Charles is Working to Continue the Carleton Ravens Championship Machine
Every time Taffe Charles went into work this past year, there were 14 banners staring at him.
For a lot of coaches, the pressure of taking Carleton's men's basketball job right after Dave Smart would've been too much to handle. The idea that those banners serve as 14 separate reminders of the seemingly impossible standard Smart set in Ottawa are enough to rattle even the best of coaches. 
Charles isn't a lot of coaches though.
He's been involved with the basketball programs at the school since 1990 when he entered as a player. To this day he's still third all-time in program history, averaging 19.4 a game in his five years playing there. 
Following his playing career, Charles would go right into the coaching ranks with the Ravens. He would start on the women's side before joining Smart's staff three years later in 1998. In his first go-around with the men's team coaching, Charles would be a part of the program's first five national championships.
 In 2007, Charles would take the head job for the women's program. While the men's team was looking for its sixth straight national title heading into that season, the women's team was looking for its first winning season since 1979.
 It would take him until his second year to have a winning record and from there the team never really looked back. Under Charles' watch, the program would achieve its first four national tournament appearances, first two conference titles and of course, its first national championship in 2018.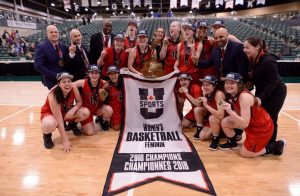 This complete turnaround of the women's program helped instill in him the confidence it would take to successfully run the men's program this past season.
 "When I was with the women's team as well, winning a national championship with them, I think that's the biggest thing that's allowed me to be myself," Charles said in our interview last month. "Just knowing that I've already done it and it wasn't anything about what Dave had done."
 Charles gained much more than just confidence with the women's program though. In fact, the first thing he points to in terms of benefits in leading the women's program when asked about it is dealing with people and relationships saying, "It's a massive part of basketball and coaching in general right now."
 He also credits his time with the women's team as giving him countless reps and opportunities to succeed and just as importantly, to make mistakes.
 "With coaching basketball, with coaching generally, you tend to make some mistakes," Charles said. "You develop that thought of okay, I went this route with something, and I probably shouldn't of went that route with it."
 Mistakes at Carleton are okay as long as you learn from them. What isn't okay in the Nation's Capital is losing.
 "I put a lot of pressure on myself to actually not accept losing," Charles said. "It didn't matter if Dave was there or not, it was something nobody needed to tell me about that. It's just something I have in my own personal belief."
 How Charles and the Ravens avoid accepting losing is painstakingly simple, attack every single day with the focus of not underachieving.
 "We're super competitive within the day-to-day of winning drills," explained Charles. "If you can start grinding it down to that point where when you get to an actual game where it actually matters, well you've already been doing it so it's not like you get into this game and now the expectations are higher. We've always had those types of expectations."
 For an example of the process working to the highest level, Charles pointed to this past season's national championship game against Dalhousie. 
Despite the fact they were down the entire game, the team never panicked. Charles credited their ability to stick to the process and keep playing in the face of the obvious pressure of the championship game to the work they put in all season when no one was watching.
 "Basketball is one of those sports where if you haven't conditioned yourself to really get that process in your head of how everything does matter and you understand how it does affect the actual end then you're going to panic at the end," Charles said. " We knew it was a 40-minute game, there's X amount of possessions and not to say we'll do exactly what we want in those possessions [but] inevitably over time we're going to try and execute in each and every possession offensive and defensively and then we'll see what happens after 40 minutes."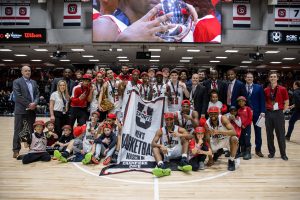 Charles credited Dal's excellence as the reason it took a "little longer than it normally does," but the point remains at Carleton that the little things are what define this dynasty no matter who's in charge. The secret to the culture of U Sports' (and probably Canadian sports) greatest dynasty is very simple.
 "Our culture is the day to day stuff," Charles said. "When people come in, it's easy because the people that were there before, understand that's the way it is."
 It's well known that at this point the Ravens feel like a never-ending machine, built exclusively to decimate the U Sports basketball competition. As winners of 15 of the last 18 national titles, the numbers are well-known at this point and still impressive whenever you look at them.
 Still though, there's something that just feels unfair when the Ravens roll out a first-year player like Lloyd Pandi this past season as seniors like Marcus Anderson and Yasiin Joseph prepare to move on. The cycle seems endless but how do they keep it going on the inside?
 The answer is by finding their kind of players. That according to Charles, can be a challenge.
 "It's kind of harder to find each and every day is how hard they compete," Charles said. "How do you quantify competing? I think we try and quantify it differently than any other program."
 The Ravens are looking for talented workers who go about their business quietly because as Charles joked, "The more flashier you are, the probably less we like you." To find those guys it takes a certain way of scouting that Charles thinks separates Carleton.
 "A lot of times when people are looking in programs, they're looking for the wrong things when they're actually watching the game," Charles said. "A lot of people are looking for all the high-level plays and obviously you've got to be good but there's another aspect to it. We value the little things these guys may do."
 In many ways, this program is all about the little things. The day-to-day work to be excellent that Charles recognizes isn't for everyone. He also is totally okay with that because there's no sense in altering the machine that is Carleton basketball too much. 
 "Why would I want the culture to change?" Charles asked. "Being on this team is a huge challenge and to be perfectly honest, it's not for everybody. But, if you're somebody who accepts that challenge, you're better for it."
 Charles is unapologetic about his and his program's approach. He knows it works and has an incredible amount of faith in the Raven's process.
 If you for some reason you don't believe in it as well, just look up in the Raven's Nest for the 15th banner that now hangs from the rafters.
The Class
Coach's Scouting Report: A very, very solid shooter. The way we like to space with shooting, he's someone that could thrive with what we're doing. Somebody who can come in right away and stretch the floor for us.
| | | | |
| --- | --- | --- | --- |
| Name | Previous | Position | Hometown |
| Daniel Cummings | Tennessee State (NCAA D1) | Guard/Forward | Toronto, ON |
Coach's Scouting Report: Working his way back from injury. Rebounder, tenacious player. Shoots the ball better than people think. Hopefully he can help us solidify our front court.
| | | | |
| --- | --- | --- | --- |
| Name | Previous | Position | Hometown |
| Grant Shepard | UBC (U Sports) | Forward | Kelowna, BC |
| | | | |
| --- | --- | --- | --- |
| Name | Previous | Position | Hometown |
| Mason Bourcier | UBC (U Sports) | Forward | Kelowna, BC |