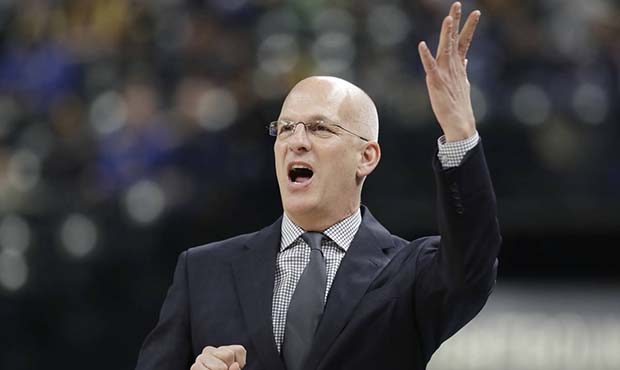 Canadian Basketball Coaching Clinic Bringing Country Together for Growth Opportunity
Over the last decade, Canada has established itself as a growing powerhouse in global basketball. This has been the case at the highest levels like the NBA where at least one Canadian player was selected in the draft in every year since 2010, and also at youth levels, where multiple Canadian teams have earned medals across different FIBA youth competitions.
When reflecting on the success over the past decade and thinking about what's ahead, it's undeniable that a lot of it comes on the shoulders of the players. But it takes a village to raise a child and that is definitely the case in Canadian Basketball. Whether it's family, coaches, trainers or educators, there are always others that impact and guide a player on their basketball journey.
It's for that reason that Chris Oliver, founder of Basketball Immersion, partnered with Golden Ticket Sports to organize the upcoming Cross Canada Coaches Clinic: a free series of virtual clinics led by Canadian Basketball Coaches for Canadian Basketball Coaches on May 18-28.
"When I started talking to Canadians, some people that were pretty high up in basketball, some of them didn't know people like Mano Watsa were Canadian." Chris said when explaining his motivation for starting this. "This blew my mind because we need to be celebrating and recognizing these types of accomplishments within our own country."
Watsa, along with Jay Triano, Roy Rana, Carly Clarke and Jama Mahlalela, headline the list of over 50 Canadian basketball leaders presenting at the event. The speakers come from all across Canada's coaching ranks and represent the professional, collegiate and grassroots levels. This is something that Chris says was done by design.
"We went for the top of the top (coaches), but also wanted to be representative of every province, level and gender. We partnered with each province to identify and connect with coaches as well. Pretty much if you think of any coach that you would want to hear speak, I guarantee we asked them. But for reasons that are all good, some couldn't or chose not to."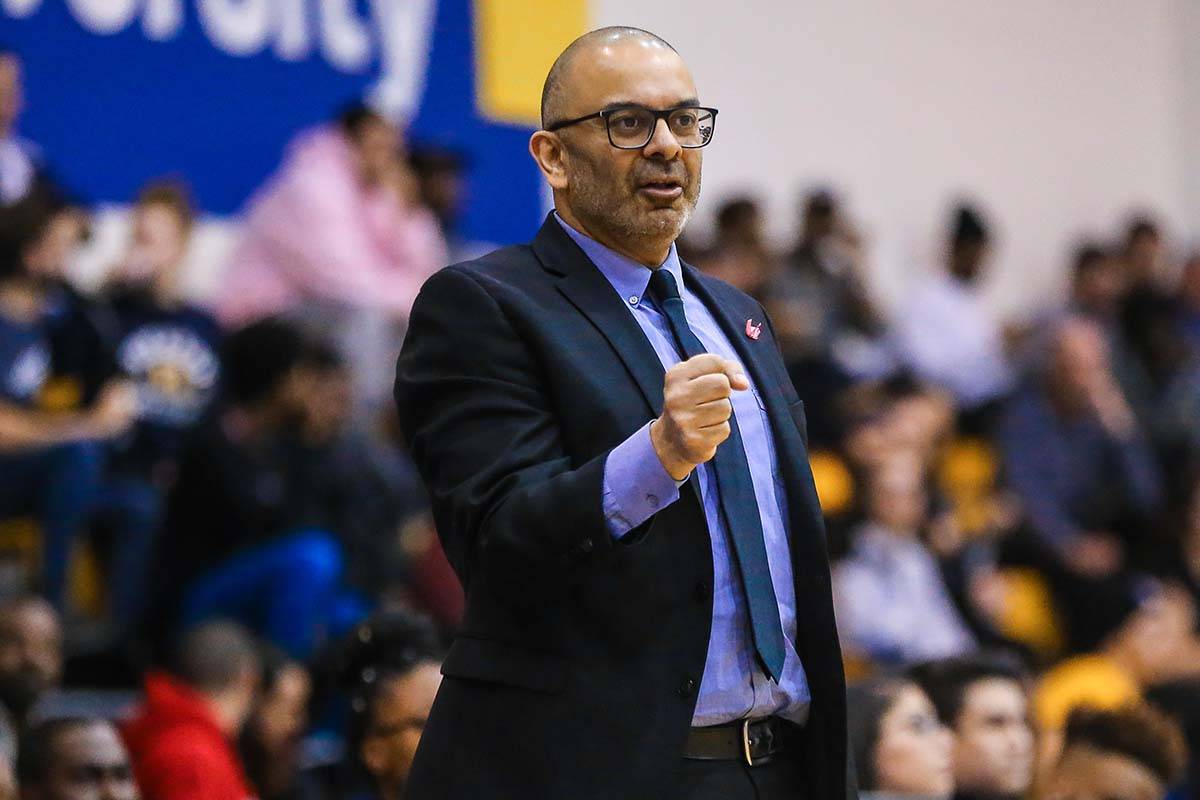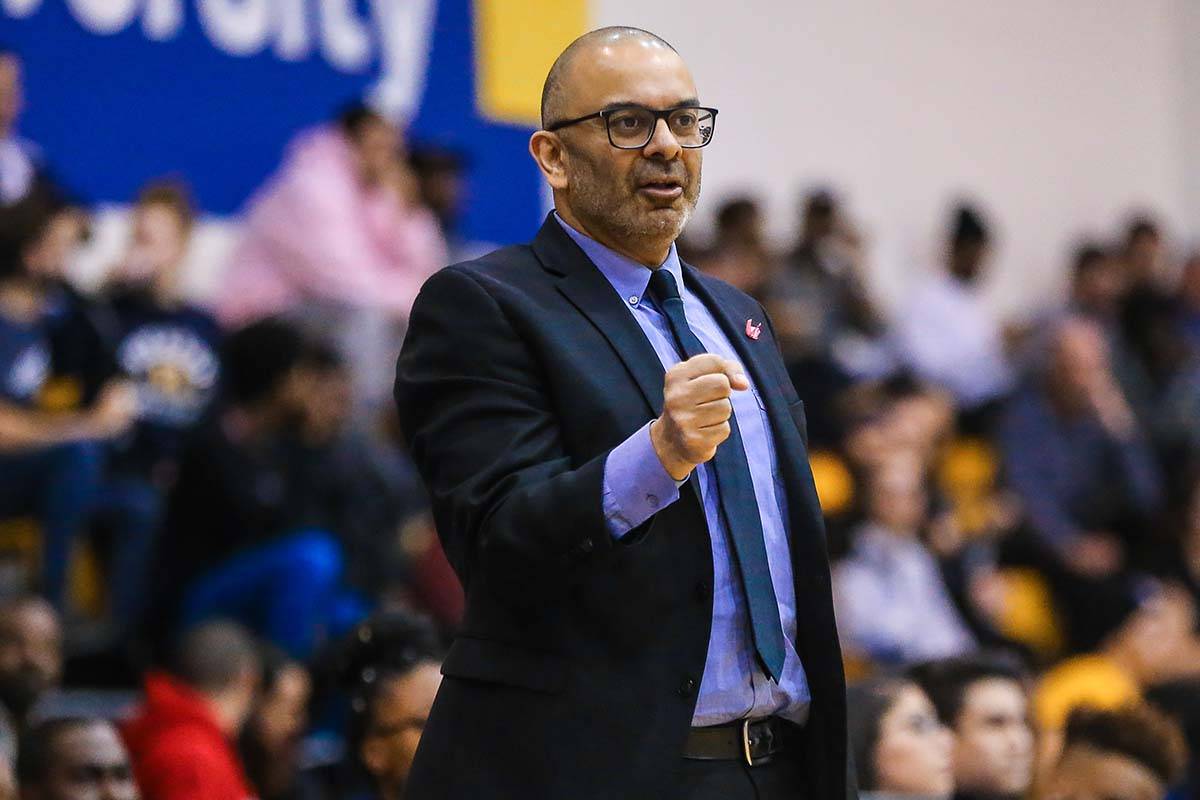 In addition to the diverse set of speakers, the summit will also cover a wide range of topics from culture to X's and O's to analytics. The common thread between them? Stimulating coaches' thinking.
"That's always been the goal. To expose all of us to new and creative ideas that, in our space as volunteers, part-time coaches or full-time coaches, we may not have had the chance to dive into or learn about before." Chris explained. "Any learning opportunity will either validate or challenge what you currently do now, and that is a good thing".
When asked which session he was most excited about, Chris had a tough time narrowing it down to just one. "It is easy to say the Jay Triano's, Mano Watsa's, Scott Morrison's and Roy Rana's, but for me it's the under-appreciated coaches where many don't know how incredible they are… the Brad Campbell's, Len Harvey's, Chris Krause's and Taylor Allan's."
Full List of Cross Canada Coaches Clinic Speakers
Coach
Position
Topic
Ajay Sharma
Head Coach, Humber Women's
Packline Defense
Andy Sparks
Women's Basketball Head Coach, University of Ottawa
Game Winning Style of Play
Anthony Miller
Oakwood Collegiate – A.D& H.C.
Building A Championship Culture
Brad Campbell
Head Coach, Western Men's Basketball
Posting Up Guard in Your Offense
Bree Burgress
High Performance Coach, Basketball Saskatchewan
Teaching Youth to Love the Game Early
Carly Clarke
Head Coach, Ryerson Women's Basketball
Assistant Coach, Canadian Women's National Team
Reinforcing Culture in Practice
Charles Kissi
Assistant Coach, Raptors 905
Disruptive NBA Defense Ideas
Chris Cheng
Head Coach, Windsor Lancers Men's Basketball, Assistant Coach, Canada Junior Men's
Creating your off-season coaching developmental plan
Chris Kraus
Head Coach, Stonehill Men's (NCAA)
Motion Offense Concepts
Dani Sinclair
Tools To Help Athletes Prepare For University Basketball
Carelton Women, Head Coach
Daniel Martin
Champlain College/Quebec U15 Provincial Team, Head Coach
Pistol Offence and Breakdowns
Dave Love
NBA Shooting Coach
How I isolate habits and layers drills
Dave Waknuk
Head Coach, Lethbridge University Women
Force Left Man Defense
Douglas Partridge
Technical Director, Newfoundland and Labrador Basketball Association
Building a complete 1/4 court offense
Erin McAleenan
Head Coach, York Women's Basketball
Steps to Building Your Best Practice
Fabian McKenzie
Head Coach, Cape Breton University Women
Game Preparation
Greg Jockims
High Performance Coach/ Basketball Saskatchewan, Former USPORT and CEBL Coach
Coaching For "Success" – From Community teams to the Professional Ranks
Jama Mahlalela
Head Coach, Raptors 905
Tracking Your Defense – One Pillar At A Time
James Duncan
Assistant Coach, Sydney Kings (NBL)
What a Sydney Kings Practice Looks Like
Jamie Girolametto
Head Coach, Redeemer Men's
Building a Program
Jay Triano
Charlotte Hornets, Associate Head Coach
Incorperating Analytics into your Offense
Jeff Zownir
Former Head Coach, St. Michael's Blue Raiders
Successful Coaching and Teaching
Jesse Tipping
President, Athlete Institute
TBA
Jodi Gram
Head Coach, Bill Crothers Secondary School
The Psychology of Coaching – Who are you and Why does it Matter?
Joe Enevoldson
Head Coach, Fraser Valley Men's
Building a Rebounding Mindset
Joe Raso
CEBL, Director of Basketball Operations
Teaching Defense When Using A Scouting Report
Jon Giesbrecht
Assistant Coach, University of Regina Women's Basketball
Using Video to Accelerate Learning
Ken King
Founder-The Boost Institute
Understanding and Improving Tough Conversations
Kevin Duffie
Head Coach, Acadia University Men
Program Building Ideas
Kirby Schepp
Men's Head Coach, University of Manitoba
Coaching with a Games Approach
Kyle Woodworth
Basketball New Brunswick U17 Boys, Head Coach
Getting Started with Analytics
Len Harvey
Head Coach, Acadia University Axewomen Basketball
Evaluating Intangibles to Build your Culture and Improve Performance
Mano Watsa
Point Guard College, President
5 Things Great Coaches Don't Do in Practice
Matt Gamblin
Head Coach, UPEI Women's Basketball
Scouting Your Own Team
Matt Kuzminski
Head Coach, VIU
Hybrid Princeton Flow & Playing Through Concepts
Maurice Joseph
Assistant Coach, Farleigh Dickinson
Team Defense Philosophy and Ball Screen Coverage
Mike Mackay
Women's High Performance, Canada Basketball
Coaching People Who Play Basketball
Mike Rao
Head Coach, Brock Women
Methods of Creating, Emphasizing and Stimulating Ball Movement
Nate McKibbon
Head Coach, Western Women's Basketball
Building Transition Offense
Nathaniel Mitchell
Assistant Coach, Charlotte Hornets
Player Development
Patrick Sullivan
Head Coach/AC, St. Francis HS/Brock U
Building and Sustaining a High School Program
Patrick Tatham
Head Coach, McMaster Men's Basketball
Playing Out Of The Post
Phil Jevtovic
Men's High Performance, Canada Basketball
Shot Selection and Offensive Trends in International Basketball
Rod Gilpin
Head Coach, Bishop's Men's Basketball
Flow Offense Options and Counters
Roy Rana
Assistant Coach, Chief of Staff, Sacramento Kings
NBA Ideas That Work At All Levels
Scott Clark
Head Coach, Thompson River Men
Applying Princeton Offense Concepts
Scott Morrison
Assistant Coach, Boston Celtics
Cutting off the Ball to Create Advantage
Shawn Swords
Head Coach, Laurentian Men's
Off Season Shooting Workouts
Steph Barrie
Head Coach, Queen's Men's Basketball
Introduction to Mistake Matrix: A New Analytic to Help Coaching Decisions
Steve Hanson
Head Coach, Simon Fraser University (NCAA)
Changing the Momentum by Changing Defense – when and why to have different packages up your sleeve
Steve Konchalski
Head Coach, St. FX Men
Pressure Defense and the FIBA Game
Steven Hopkins
Head Coach, Södertälje Knights / Mellersta Region U15
Lessons from Coaching in Europe Every Coach Can Apply
Taffe Charles
Carelton Men, Head Coach
Championship Mindset
Tariq Sbiet
North Pole Hoops & National Preparatory Association, CEO
🏀 Marketing – Generating Undeniable Demand 🏆
Taylor Allan
Owner, Elite Guard Training
TBA
Theresa Burns
Head Coach, McMaster Women
TBD
Thomas Cory
Nipissing University, Head Coach
Building your Teams Defense
Tim Brady
High Performance Coach, Yukon Basketball / Wolf Pack Basketball Training
Developing and Applying a Game Model
Tony House
Founder, Canada Topflight
Building a Prep & Championship Culture
Vic Finora
Head Coach, Mars Hill University NCAA
Inheriting a Bad Program
North Pole Hoops' CEO Tariq Sbiet will be leading a session called Basketball Marketing – Generating Undeniable Demand and he couldn't be more excited to be involved in the clinic. "Chris Oliver has done a tremendous job in his career of having an inclusive approach to coaching. The same is true with his company Basketball Immersion and this clinic, which is a no brainer to attend for any coach at any level that is serious about growth and improvement."
With Chris' inclusive approach in mind, it's clear why he made this event free for all participants. By removing any financial barriers – especially during a time like this – Chris is hoping to reach as many folks as possible to help grow the game of basketball in Canada and recognize our country's coaching excellence.
"Coaches are humble people. They do so many things that are unseen and they usually do them without any fanfare or support. I hope this is the beginning of celebrating, promoting and developing our coaches to a bigger platform and recognizing them for the service to the players, community and game of basketball."
Like a child, it takes a village to run an event of this scale. And although he's spearheading the event, Chris will be the first to say that he couldn't put something like this together. "I could not have done this without Tanner Brightman and Chris King (founders of Golden Ticket Sports). They specialize in hosting, running, organizing and facilitating first-class sport events and professional development opportunities and were a huge part of getting this done."
The Cross Canada Coaches Clinic will be free for all attendees and replays of each session will be made available on-demand as well. For coaches and hoop heads that like to register for the event can do so through this link here.