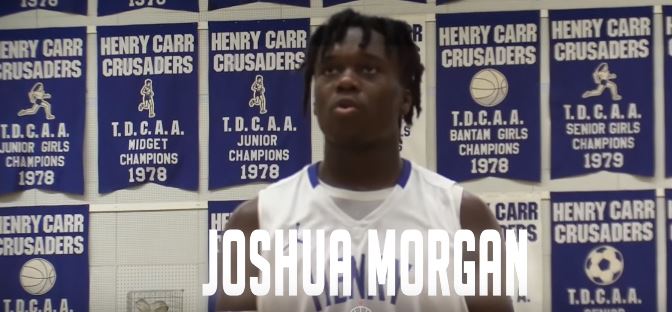 BREAKING: Joshua Morgan Commits to Incarnate Word in Texas
There have been three commitments in the last 24 hours from the Canadian 2020 class. The latest comes for Joshua Morgan, out of Father Henry Carr who has committed to Incarnate Word in Texas. He'll compete in the Southland Conference and look to help bring UIW up towards the upper tear of the conference.
"There's a lot of skilled kids out there today, but there's not a lot of guys that have paid attention to getting their body right and looking the part so they can play right away." said Morgan. "I'm grateful, it's a blessing that there's a combination of quality basketball and academics.
Despite battling injuries all season Morgan was able to average 17.4 points, 6.2 rebounds, 2.2 assists and 1.2 steals in the OSBA games that we was able to suit for.
Even when he wasn't playing Morgan made his presence felt. He's been a leadership figure for a successful Father Henry Carr program over the past couple of years and was often found supporting his guys or the coaching staff at any opportunity.
Morgan is a rugged comb-guard with a knack for scoring. Physically, he's ready for the next level and has a mental toughness that should only help him continue to grow. There should be minutes available for Incarnate Word who often run a three guard set, so don't be surprised to see Morgan be an impact player from the get-go.