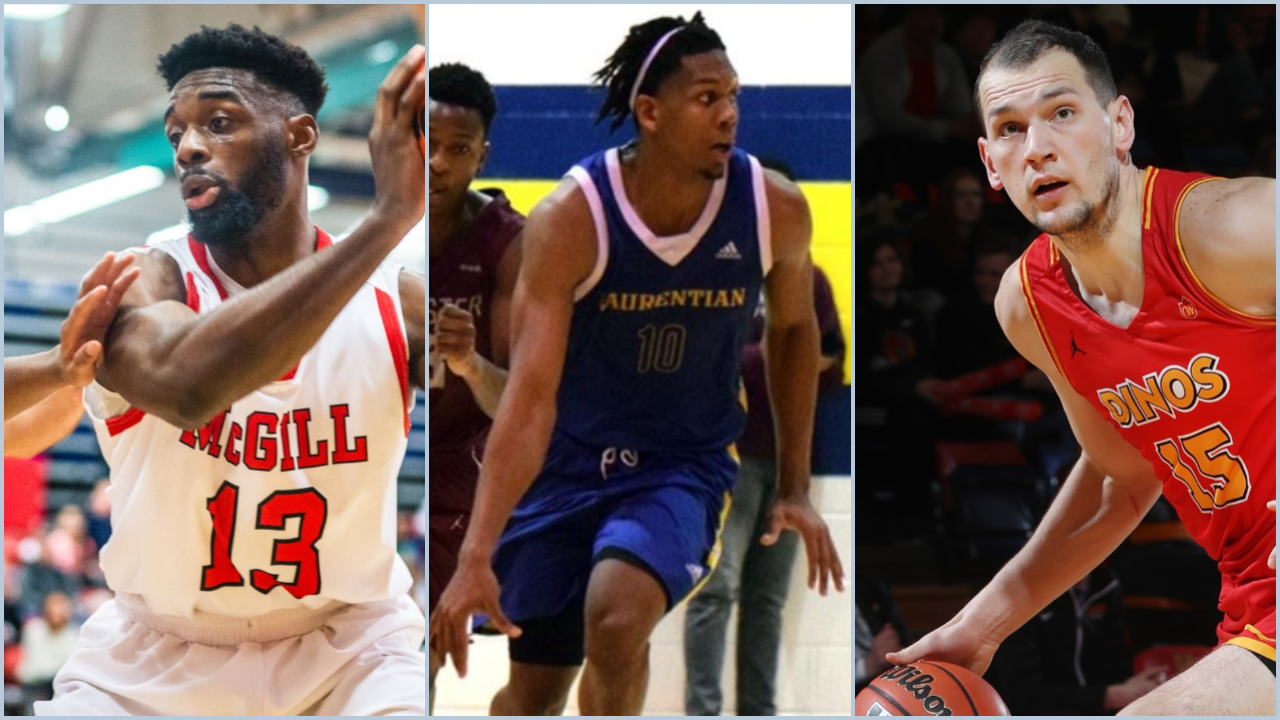 Brett Layton and Kadre Gray dominate while Lakehead hands Ottawa its first loss
This week in USPORTS will be remembered for dominant individual performances and possible season defining wins. The headliners individually were Brett Layton's 40/20 game, Nervens Demosthene's triple double and Kadre Gray being, Kadre Gray. Meanwhile, McGill, Laurentian and Lakehead announced to the national stage that they are for real. 
Canada West- Layton drops 40 and 20 while Regina splits Saskatchewan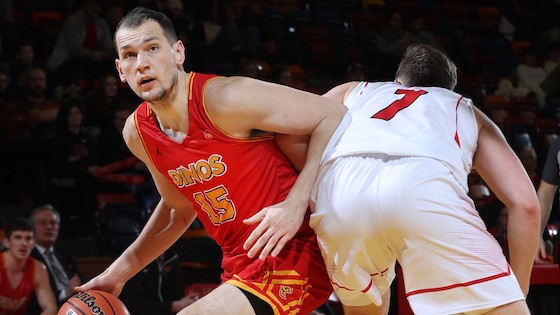 Photo Courtesy: University of Calgary Dinos Athletics
This weekend Canada West saw a performance for the ages from one of its biggest stars. Not only did Brett Layton average 31.5 points and 16 rebounds in the Dinos two wins over Trinity Western, the big man had a 40-point 20-rebound game on Saturday Night. Out in Kelowna, there was another big putting on a show as Grant Shephard was a man amongst boys all weekend for UBC against UBCO. In what was maybe the game of the weekend out West, Keiran Zziwa had 30 for Manitoba in a rivalry win over Winnipeg. The Bison's would complete the sweep over their rivals on Saturday night, something that Saskatchewan failed to do against Regina despite being at home. Behind the strength of an outstanding Samuel Hillis weekend, the Cougars were able to get a dominant win on Saturday after a tough overtime loss the night before. Regina will face another nationally ranked opponent next weekend as Alberta will come to Regina after getting back on track this weekend with two home wins over Mount Royal. 
OUA- Kadre Gray has the Voyageurs rolling while Lakehead hands Ottawa its first loss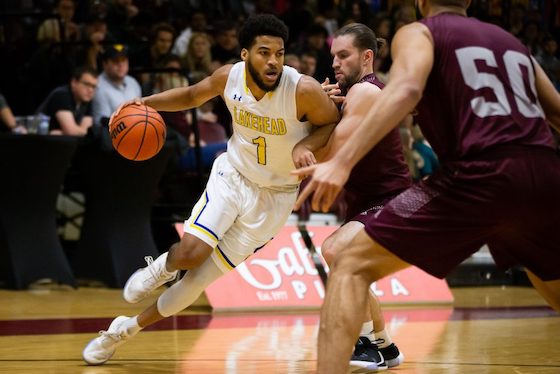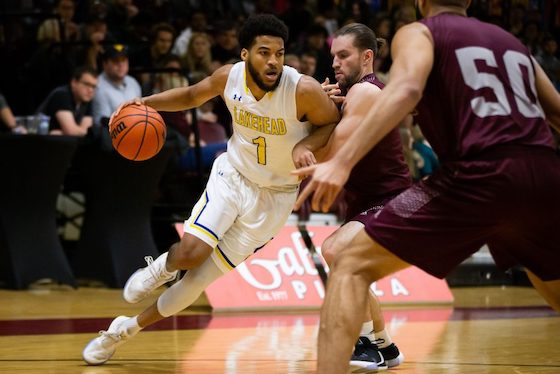 Photo Courtesy: Greg Mason/uOttawa Sports Services
The two-time defending National Player of the Year, Kadre Gray, had his best weekend of the season so far. Gray was dominant all weekend as his Laurentian Voyageurs knocked off the second and third place teams in the OUA Central Division to push their record to 8-1 on the season. Gray was far from the only marquee player to have a great weekend as once again Isaiah Traylor was fantastic for Lakehead. This time, it came in Ottawa against the number three Gee-Gees. Traylor and the Thunderwolves are now 7-3 on the season and have firmly cemented themselves as a legitimate OUA threat after their weekend in the nation's capital. Speaking of team's off to impressive starts, the Western Mustangs in maybe the game of the weekend took down Laurier on the road. The Mustangs were led by star guard Nikola Farkic who is currently second in the OUA in assists per game. The rematch goes on Wednesday in London and is a must watch for all USPORTS fans.  
AUS- Chris Spurrell lights up Saint Mary's while stars Roker and Long go head to head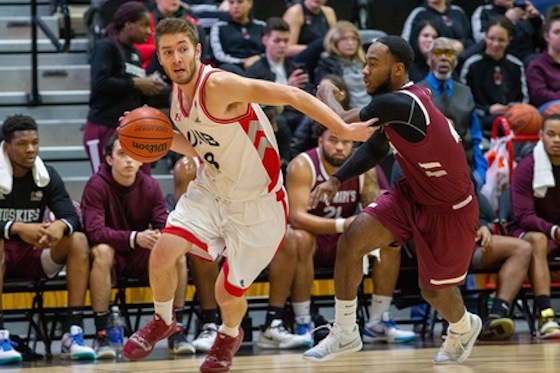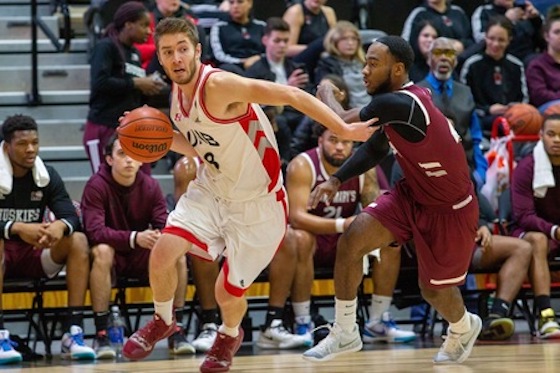 Photo Courtesy: James West/ UNB Athletics 
The best part about when two teams like Memorial and St FX play back to back games against each other has to be getting to see two great players like Azaro Roker and Cole Long go head to head. In a duel between two of the conference's best, each was able to secure a win for their team as the X-Men and Seahawks played to a weekend split. The performance of the weekend though has to be UNB's Chris Spurrell who dropped 34 points and now sits second in the AUS in scoring after Saturday's win against Saint Mary's. Checking in on Canada's second-best team right now according to the polls, Dalhousie put up another solid performance this weekend, headlined once again by Xavier Ochu. Meanwhile, the UPEI Panthers picked up their second win of the season after knocking off Cape Breton. Unfortunately for AUS fans, this was the final slate of games before winter break. The conference will resume play on January 4th. 
RSEQ- Jamal Mayali leads McGill to two huge wins and Nervens Demosthene records a triple double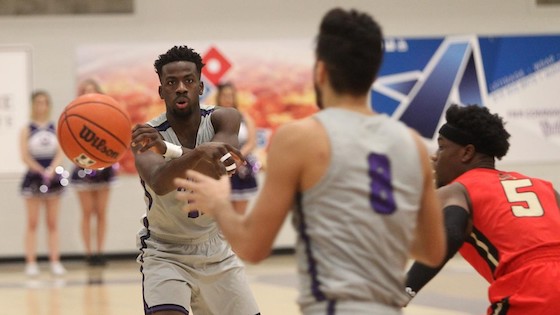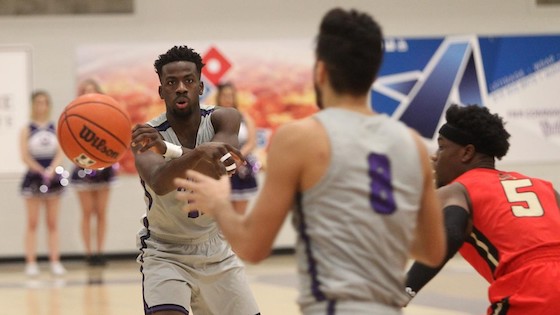 Photo Courtesy: The Bishop's University Gaiters Athletics
Apparently, somebody forgot to tell McGill that Concordia and Bishop's are the best teams in Quebec this season. Lead by an outstanding weekend from Jamal Mayali, McGill swept through Bishop's and Concordia. Luckily for the Gaiters, they were able to play two nights later against Laval and got back on track with a big win. The star of the game was undoubtedly Nervens Demosthene who had a triple double in the victory. Demosthene wasn't the only one to have a great performance this weekend against Laval as the Rouge et Or allowed five different players to score in double figures for UQAM. Next Saturday sees two marquee matchups for the conference as Bishop's will get another shot at McGill while Concordia will take on UQAM in the final two games before winter break. 
Upset Special- McGill sweeps Concordia and Bishop's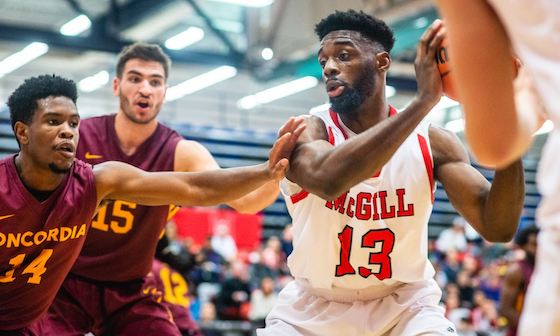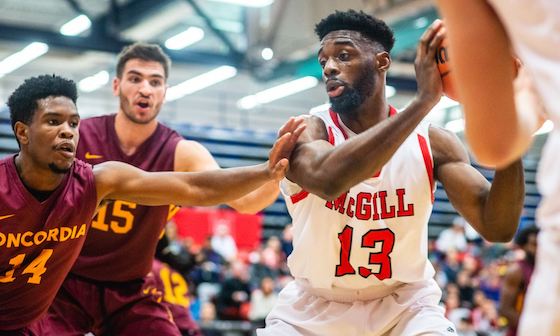 Photo Courtesy: Matt Garies/McGill Athletics     
It isn't very often you get to play the two conference title favourites in the same weekend. It is even less likely that you beat both those teams but that is exactly what McGill did this weekend against Bishop's and Concordia. The 2018 RSEQ champions appear for real after this weekend and will be threat moving forward in Quebec.
Player of the Week- Kadre Gray (Laurentian)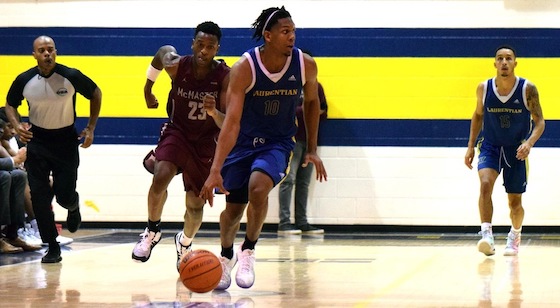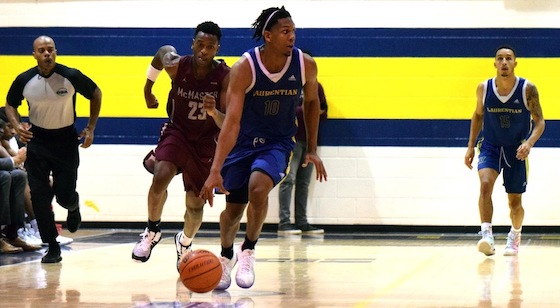 Photo Courtesy: Laurentian University Voyageurs Athletics
Kadre Gray has his team in second place in the OUA's best division and is second in the OUA in scoring and first in assists per game. Gray is the best player in the country and after a slow start by his standards, is back on pace to three peat as the country's best player.
Runners up: AUS- Chris Spurrell (UNB) / RSEQ- Jamal Mayali (McGill) / Canada West- Brett Layton (Calgary)
Why we love USPORTS- Rivalry Games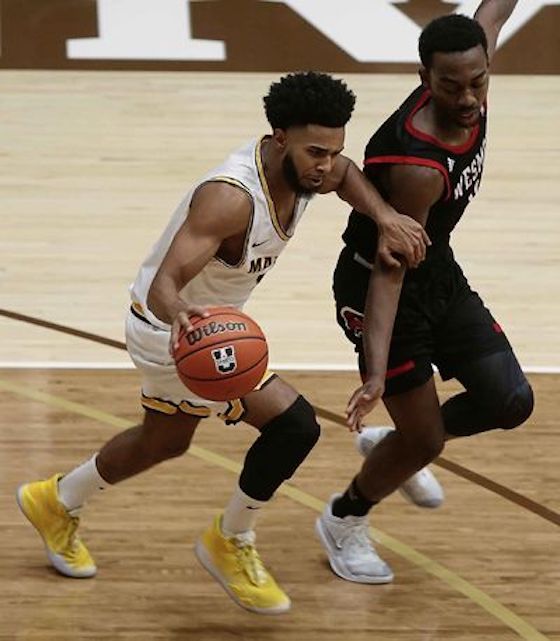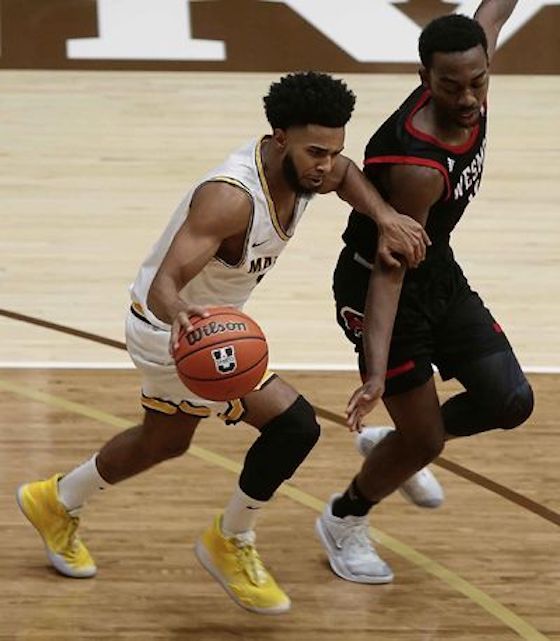 Photo Courtesy: Shannon Vanraes/Winnipeg Free Press
First of all, we get a classic rivalry game between two in city foes. Then, the game goes to overtime despite a disparity in records. Finally, it is part of a multi-sport challenge weekend called the Duckworth Challenge. It was the kind of event that only exists in USPORTS and is what helps to make it a unique and special league.
Game of the week- Laurentian vs Ottawa/Carleton  
Last week Lakehead did the Ottawa back to back and showed the country how good they are. This week, it is Laurentian's turn and the stakes are even higher as the teams share the OUA's East Division. The Voyageurs are 8-1, Carleton is 8-0 and Ottawa is 7-1, let the games begin.
USPORTS National Top 10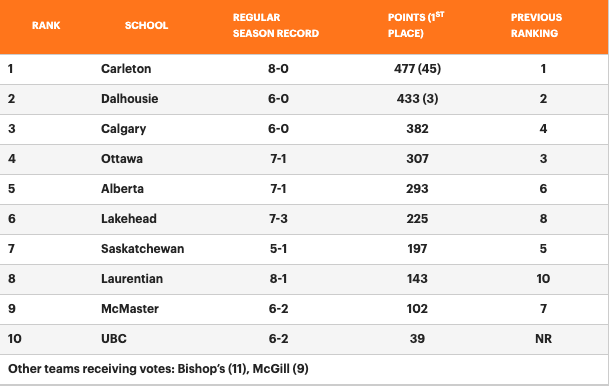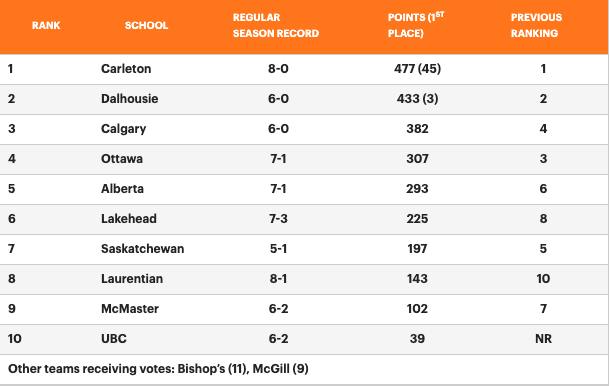 The Lakehead Thunderwolves continue to climb the rankings. After an impressive road win against Ottawa, Lakehead is up to number six in the rankings. The Gee-Gees on the other hand were jumped by Calgary for third after their first loss of the season. Saskatchewan fell only two spots after a disappointing home loss to rival Regina while Laurentian hopped McMaster after beating them on the weekend. UBC also finds itself back in the rankings after falling out a few weeks ago when the Dinos swept them in Vancouver. Thanks to McGill's weekend, where they knocked off Bishop's and Concordia, not only are they now receiving votes but, they also caused the Gaiters to fall out. It will be interesting to see how Laurentian's trip to Ottawa this weekend affects the rankings after what we saw from Lakehead this past week.