Emanuel Miller Receives Release From Virginia Tech, Best Available Canadian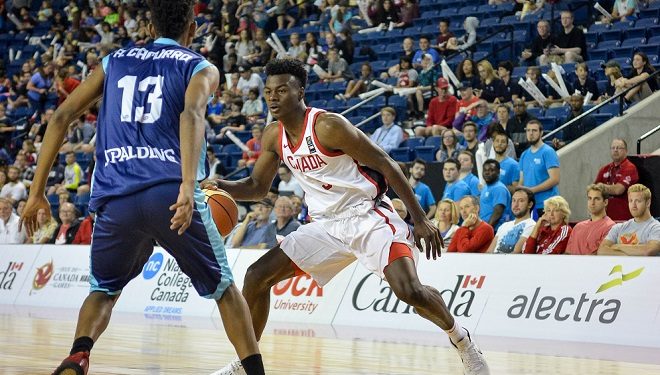 Emanuel Miller's phone, and those in his circle will need to have their battery charged at 100% as his recruitment re-opens. He has officially received the release from Virginia Tech and will be exploring options for next season.
Before Buzz Williams accepted the job at Texas A&M, Miller was committed to Virginia Tech. He brings the type of aggression, tenacity and motor that a coach like Williams can rock with.
"I'm still in contact with Coach Williams, we still have a great relationship, but there's no harm in seeing what's out there for me. It's a big decision."
Illinois, Oklahoma, St. Bonaventure, Pitt, and a slew more had offered the high motor wing prior to his commitment to Virginia Tech.
During this year's season at Prolific (Golden State Prep) he has tremendously improved his three point shooting, making him a threat from all angles. He attacks hard and with a quick first step on close outs and can finish above the rim.
On the other end, he's a pest defensively and can lock up on multiple positions. When we use the term motor to describe a player, this is where its best suited, Miller has a motor.