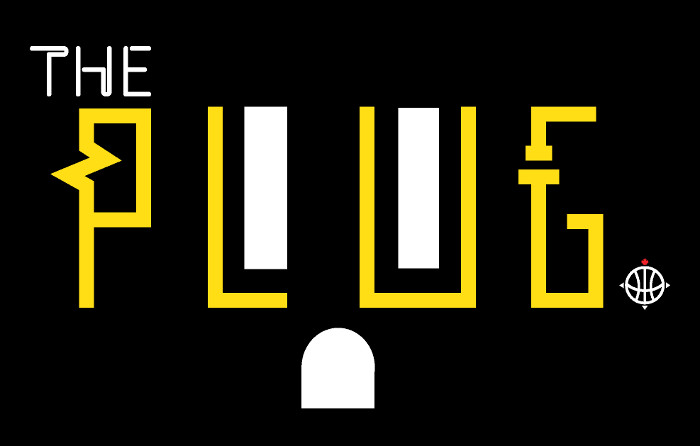 The Mecca Girls H.S. Basketball Challenge; New York City
St-Laurent Express make their statement in another US appearance. The squad is turning heads and leaving no doubt that they're here to compete.
The @ladychoz Mecca 2021 Clesca Sandrine 5'9 (G) @StLaurent_wbb for two pic.twitter.com/H26bcnnA6b

— NYGHOOPS (@NYGHoops) January 27, 2019
King's Christian had a tough weekend against New Jersey teams Life Academy and Blair Academy. Nationally Ranked #5 2020 5'10 G Alexis Stewart was awarded Sportsmanship Award in their 2-point loss to Life Academy. With some key pieces missing and a couple injuries, King's underclassmen were given a great opportunity to compete and improve.
Markham Prep finished off the weekend 1-1; winning big in the first game against DME Sports Academy (Florida), but losing the second matchup to a tough Westridge (North Carolina), missing their starting point guard Nationally Ranked #6 2019/2020 5'9 PG Ahriahnna Grizzle to a nagging ankle injury. The highly talented and athletic squad drew some serious recruiting attention from various programs such as Alabama, Georgetown, Northeastern, Wake Forest, St-Bonaventure's and Fordham. Nationally Ranked #6 2020 6'1 F Callie Wright earned MVP honors in the first game, and Nationally Ranked #10 2021 6'3 C Isaline Alexander was merited with the Sportsmanship Award in the second game.
Durham Elite lost two tough battles against Potterhouse (Florida) and Pennington (New Jersey). 2021 6'0 F Willo Thomas and 2019 5'11 SG Jada Poon Tip earned Sportsmanship awards for each game. Coach Christa was proud of her team's defensive intensity.
TRC Academy traveled to New York with a slim roster of six players and whole lot of competitive fire. The squad won their first game against Stuart (New Jersey) 55-42. Nationally Ranked #8 2021 5'7 G Lisa Tesson earned game MVP honors with 15-points, 5-steals and 6-assists on the game. Uncommited senior Savannah Day contributed a solid 16-points and 11-rebounds to go along with 3-steals.
TRC's second victory came down the the wire, overcoming Porterhouse (Florida) 65-64 and finishing the game off with only two players on the court! Memphis Women's Basketball commit and team captain Aerial Wilson earned MVP honors with a solid 17-points, 7-assists and 7-rebound performance. Underclassmen stepped up and performed; (#8)2021 5'7 G Lisa Tesson contributed another solid 16-points, 5-assists and 2-blocks; 2020 G Ilijana Vukovic added 13-points and 2022 SF Lara Cook finished with a solid 10-points and 7-rebounds. 
https://www.instagram.com/p/BtJUWEanctQ/?utm_source=ig_web_copy_link
Rose League Session 3; Brooklyn, NY
Our UPlay Blue, UPlay Orange and Brampton Warriors x Sisters Keeper squads have been traveling to the Made Hoops Rose Winter Circuit sessions since November in hope of competing in the final championship weekend March 2-3 in Pennsylvania. This past weekend's competitions were tough with squads missing players to OBLX and exams, but our Canadian Hoopers handled their business!
Lengthy and athletic combo guard 2023 Aleighya Bartholomew made a statement over the weekend! Dancing with the rock, dishing dimes, creating off the bounce and scoring with versatility. See for yourself!!
'23 G Alieghya Bartholomew of @UPLAYCanada showed microwave scoring ability from the perimeter on Saturday of #RoseLea8ue Session 3. ♨️

🎥 @CallTheConnect_ pic.twitter.com/2uWRDMZS2A

— MADE Hoops®️ (@madehoops) January 27, 2019
U13/U14 OBLX; Hoopdome
The U13 and U14 OBLX squads are highly competitive, athletic and skilled across the board. The U14 OBLX champions will be earning a spot in this year's Jr. NBA Global Championship in August at ESPN Wide World of Sports Complex at Walt Disney World Resort near Orlando.
Thus far, the Brampton Warriors sit in first place with a clean 8-0 record. The squad is packed with high level, crafty guards who create off the bounce and disrupt defensively. Combined with great size and versatility in the forward and center spots, the Warriors have been a force and hold a target on their back as the team to beat.
Baseline jumper for @BramptonBBall 2023 6'1 F Milana Nenadic. Versatile and dynamic forward, rebounder with great touch at the rim & (obvi) on the jumper🍁 @NorthPoleHoops pic.twitter.com/8xeJOOkCiP

— Micaella_ (@Micaella_15_) January 26, 2019
The Canada Elite team sits in second place with a 7-2 record. The young squad has great perimeter size and score well off the bounce, moving the ball and creating openings in the defense. They pulled out a close 7th victory against Vaughan last weekend.
2023 Aliyah Parris with the game winning bucket for @CanadaElite_WBB in a neck to neck matchup with Vaughan👀 Big time win ladies nice work!! 👏🏾 @NorthPoleHoops pic.twitter.com/OfKOMiT9xL

— Micaella_ (@Micaella_15_) January 26, 2019
Vaughan's guard play is strong with a front court mix and match combination of 2023 Emily Frankovic, 2023 PG Taija Sta-Maria, NPH Showcase Alum 2023 G Maya Weekes and 2023 Jasmin Torres. These ballers do a great job of creating off the bounce and scoring from beyond the arc.
Coast to coast easy lay off the defensive rebound for 2023 Emily Frankovic👏🏾 @VauBasketball locked in and focused right off the bat 💪🏽 @NorthPoleHoops pic.twitter.com/0OLZVXh1FW

— Micaella_ (@Micaella_15_) January 26, 2019
The Monarchs had a strong performance against St. Catharines CYO Rebels. Their full court pressure defense posed a serious problem for the Rebels and fueled their offensive production; scoring in transition and not allowing the defense to get settled, taking advantage of the scramble to score in volumes.
Transition And 1 for @monarchsbball 2023 PG Micaela Carter💪🏽 Monarchs full court pressure D forcing turnovers; @coachcbennett using defense to fuel offense🔥 @NorthPoleHoops pic.twitter.com/Rk2pw4WIy7

— Micaella_ (@Micaella_15_) January 26, 2019
East York Eagles has some serious length and talent on this year's team! 2023 F Keimah Foster showed good in game instincts and off ball movement. She rebounded both ends and scored well around the rim. 2023 G Maya Anderson was lengthy and dynamic, scored at the rim and showed high level passing ability off the bounce. She did a great job anticipating passing lanes to get deflections and steals. NPH Showcase Alum 2024 PG Dihanna Manning has improved her 3 ball and showed good leadership orchestrating the offense. 2023 G Aryn Frederick did some of everything; her stature and versatile skillset allowed her to score at the rim, shoot the midrange and create in the open court.
East York O board bucket for 2023 F Keimah Foster👏🏾Lengthy & athletic, moves well off guard penetration, good hands, rebounds both ends & finishes well around the rim🍁 @NorthPoleHoops pic.twitter.com/xo9MqqTTZy

— Micaella_ (@Micaella_15_) January 26, 2019
DCBA Chameleons hold convincing victories for a 10-0 record in the U13 OBLX division. The entire team is impressive; high level athletes, great length, good in game IQ and they can flat out score the ball! This is a team worth watching.
🍁U13 @DCBA__ squad playing team ball👏🏾Sharing the rock & getting buckets in transition off defensive stops. @NorthPoleHoops pic.twitter.com/Ue4LYZhM1l

— Micaella_ (@Micaella_15_) January 26, 2019
CYBL All-Star Weekend; Scarborough
The 2019 CYBL All-Star weekend showed off a lot of of high level basketball talent that we will no doubt continue to see in the upcoming years.
The grade 6 game was packed with talent of different variety; some flat-out scorers, pure gritty defenders, crafty combo guards and some tough shooters. All-Star Game MVP's 2025 Stephanie Pedias and 2025 Sophia Carbone repped the Toronto Hoopstars.
Congratulations to Grade 6 @CYBLnews All Star Game MVPs👏🏾Toronto Hoopstars teammates 2025 Stephanie Pedias (left) and 2025 Sophia Carbone (right) take home the awards🏆 @NorthPoleHoops pic.twitter.com/fj3MH0lD3t

— Micaella_ (@Micaella_15_) January 27, 2019
The grade 7 game came down to the wire with 2024 PG Chantelle Stuart leading her team to victory. The cerebral scoring guard did a great job of creating opportunities for her teammates and being a vocal leader offensively. Her in-game maturity and ability to score are proving to be promising for the next level.
2024 Chantelle Stuart is TOUGH💪🏽@CanadaElite_WBB Point handles in tight spaces, creates off the bounce & knocks down the 3 ball🔥 @NorthPoleHoops pic.twitter.com/ljojiwXWWA

— Micaella_ (@Micaella_15_) January 27, 2019
Grade 7 All-Star Game MVP's were awarded to Canada Elite's 2024 PG Chantelle Stuart and Royal City's high motor 2024 Anastasja Veljovic.
Congratulations to Grade 7 @CYBLnews All Star Game MVPs👏🏾Repping Royal City 2024 Anastasja Veljovic (left) and @CanadaElite_WBB 2024 Chantelle Stuart (right) take home the awards🏆 @NorthPoleHoops pic.twitter.com/mmKRQkEphq

— Micaella_ (@Micaella_15_) January 27, 2019
Crestwood Lions
The 2018-2019 Crestwood Lions team is one of the very few elite that is paving the way for high school Canadian girls basketball. Coach Marlo Davis and his staff have provided some amazing opportunities for these young women to get a small glimpse of the ways the game can enrich their lives and provide learning opportunities beyond the educational value of being a student-athlete. I'm not saying that other programs, leagues or coaches aren't providing the same opportunities to their players or changing lives in their own ways, but I'm going to take a minute to give credit where credit is due.
Coach Marlo orchestrating the pieces of this roster has been an undeniable statement of his ability to maximize the potential and fully utilize the skillset of every single one of the girls. Every single player is benefiting from being in this program, and every girl has a fair shot to prove herself. The team's chemistry is special, they are cohesive and smooth in making reads, dropping dimes and freelancing the offense. Inside, the bigs stay ready and move well off-ball; they have great hands and catch tough passes. The pride they have on the boards and defensively is consistent and shows buy-in from top to bottom. These athletes don't miss a beat – the young ones come in, hold the fort down and show glimpses of greatness and flashes of improvement. The undeniably elite roster has continued to evolve as a unit and especially as individuals. It's very evident who's in the gym, and the things that Crestwood players do show they've had volumes of reps; from the efficiency of the execution on a missed jumper, to the perfect footwork on the reverse seal inside, these players are improving at a very fast rate.
Nationally Ranked First in the 2021 Class is 6'5 F Latasha Lattimore; the willowy forward has expanded her perimeter skillset off the bounce, distributing the hi-lo game and scoring in volumes. Defensive effort and consistency is up, so now she's a rim protecting blocking machine.
https://twitter.com/NorthPoleHoops/status/1050547931923791878
Nationally Ranked Second in the 2021 Class is 5'7 PG Shayeann Day-Wilson; last season's version established at-will scoring ability, this year's edition features elite craftiness and distribution off penetration. The PG's utility of the pieces she has shows selfless maturity and buy-in; to her teammates, coaches and the program. The 3 range is only getting deeper and the set up is keeps getting more creative.
https://www.instagram.com/p/BqELTBTDO3v/?utm_source=ig_web_copy_link
Nationally Ranked #2 in the 2020 Class is 6'2 F Aaliyah Edwards. The level at which this forward has become a guard (in my book) is insane. Her handles in the open court are now breaking down defenders in the offense; her keen passing ability is now off the bounce; her 7-foot turnaround jumper is now a steady 3 ball. Oh, and the obvious and invaluable plethora of O boards. Defensively she's in passing lanes and locking up on ball; uses her length and agility on the perimeter and swats shots and rebounds to run inside.
https://www.instagram.com/p/BpjpeHYDdYW/?utm_source=ig_web_copy_link
Nationally Ranked 7th amongst 2020's is 5'11 SG Rebecca Demeke; I commend her for her resilience and mental toughness shooting the ball this season; clean stroke, set feet, quick trigger… looks good to me. That lefty floater is beautiful and perimeter threat creating off of penetration. Defensively lengthy and active; rebounds both ends.
https://www.instagram.com/p/Bpj9FWXjRc8/?utm_source=ig_web_copy_link
2020 6'2 C Kayla Drummond has provided consistency on both ends inside; great use of her body to seal defenders and rebound offensively. Solid finisher around the rim, great hands on quick dishes and shoots it well off the baseline; the 15-footer and the 3 ball are both a threat. She has been a solid rim protector and shot blocker in the paint defensively. Her increasing agility and length is extending her defensive ability to the perimeter.
NPH Showcase Alumni 2022 6'1 F Ella Okubasu is coming along nicely, getting used to the speed of the game and showing improvement and increasing confidence. She has some nice additions to her perimeter game including 3 point range on her shot. With a year of high level basketball under her belt I'm very excited to watch as Ella continues shaping her game. High upside!
https://www.instagram.com/p/Boo_f-9DKMT/?utm_source=ig_web_copy_link
NPH Showcase Alum 2020 6'0 F Sophia Zulich and 2021 6'2 C Schymera Samuels bring in solid backup in the paint. Sophia has been an energy giver and steady contributor throughout the season; rebounding aggressively, locking up on defense and scoring with versatility. Schymera has provided a strong presence in the paint on both ends; altering and blocking shots off of physical post defense and scoring back to the basket.
2020 5'7 PG Tianna Bailey has improved her ball control and is evolving into a floor general. High IQ guard and crafty passer off penetration. Scores at the rim but the lefty 3 is knockdown. Solid on ball defender and rebounding guard. 2020 5'9 G Jadaia Reid has improved her ball handling and added a crisp pull up jumper to her offensive repertoire. The rebounding guard is a spot-up threat from beyond the arc.
https://www.instagram.com/p/BtLfnu1Hzp1/?utm_source=ig_web_copy_link
The trio of 2022 5'5 PG Saleah Joseph, 2020 5'5 PG Faith Joseph, and 2020 5'4 PG Zakayla Day-Burrell have had limited minutes playing behind Shayeann, but the court time they do get leaves no doubt that they are practicing every single day against the best and they are developing their game as well. In their case, the grind doesn't lie and patience is a virtue.
So on a closing note, Crestwood isn't graduating any seniors… lol. Stay tuned.
University Ball
Canada's NCAA Women's Basketball team Simon Fraser University pulls off a big time home win against #1 Ranked Northwest Nazarene on Sunday. Check out the winning basket and game recap below.
🚨UPSET ALERT 🚨

HUGE WIN over the #1 Northwest Nazarene Nighthawks tonight at home.
FINAL: 76-73
🍁Jones: 20 PTS, 4 REBs, 2 STLs
🍁S. Swant: 18 PTS, 11 REBs, 3 STLs
🍁BEST FANS IN GNAC pic.twitter.com/crKTCkwTb0

— SFU W Basketball (@SFU_WBB) January 27, 2019
SFU women's basketball pull off incredible upset win over Northwest Nazarene University