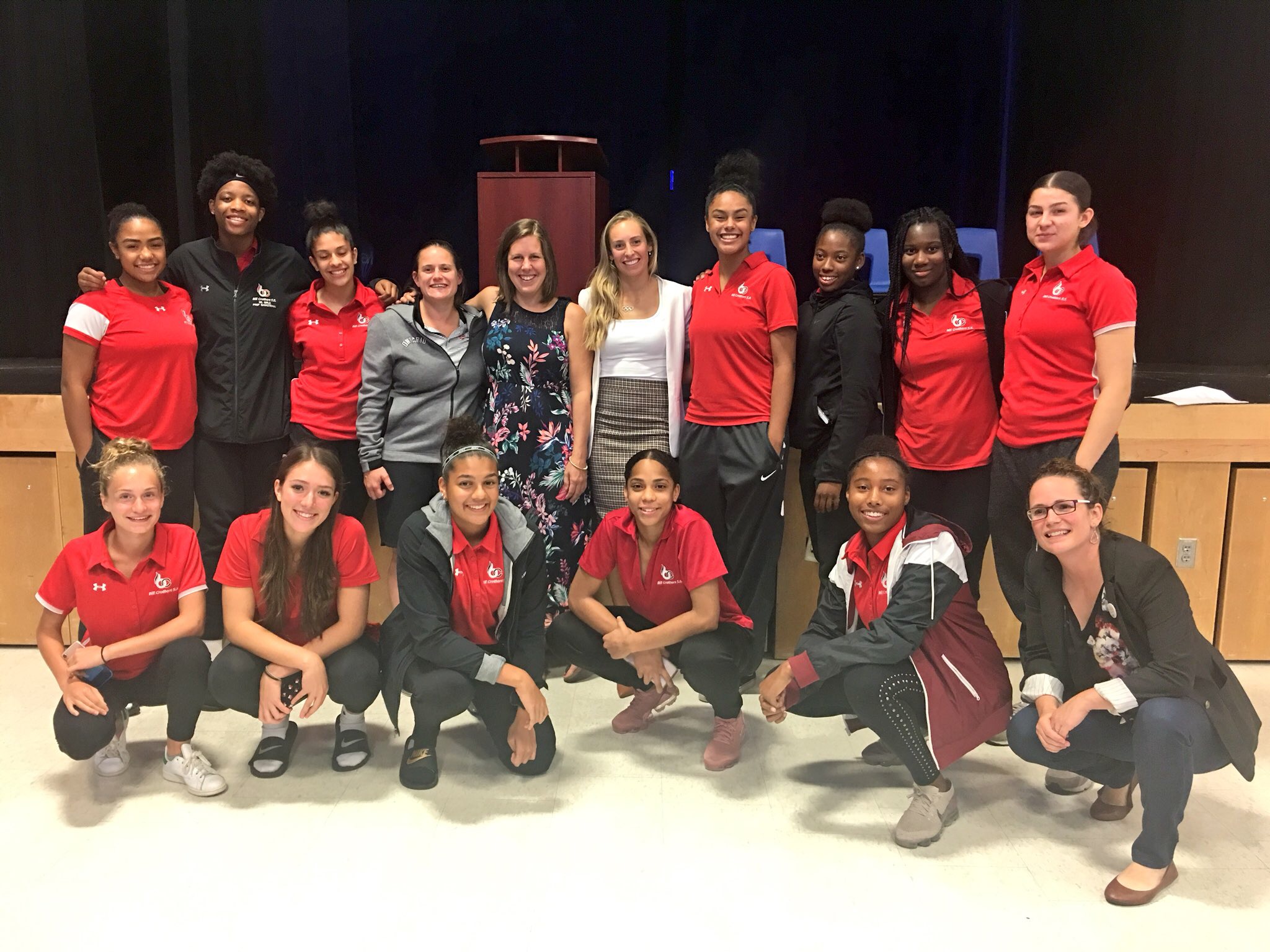 Hello Canadian Girls Basketball Family,
I had the pleasure of attending last night's Third Annual Women in Sport Symposium hosted at Bill Crothers Secondary School by Coach Jodi Gram and the girls basketball team.
The evening speakers featured four female athletes who shared their unique experiences, learnings and growth through sports in life. Here are a few notes I think are worth sharing from their journey…
Nastassia (Taz) Subban
Navigating Privilege: Intent vs. Impact
Nastassia was a star athlete and top scorer on the Lions Womens basketball squad during her career at York U. She shared challenges she faced as a black female student-athlete in a predominantly white milieu. Taz discussed the sometimes unintentional pain that can be inflicted, and suggested some areas to reflect on when being on a team with others from different backgrounds with different stories, click for source here on roofing.
It's not about your intent, it's about your impact. The impact is the result.
Understand your privilege; it may be unspoken but it isn't less real.
Listen to and get to know players/teammates.
Speak up, not over.
"Ally" is a verb – so #1 is listen!
Lindsay (Lou) Walsh
Who are you? Finding Ourselves Through our Journey in Sport
Lou shared stories she's lived and lessons she's learned throughout the highs and lows of her journey as a lesbian basketball player. Society's imposed labels cause confusion and establish stereotypes about who we should be/think/behave based on what boxes we check. Lou discussed the different extremes of human emotion that we feel when going through life, and the value of using these difficult times to grow as people. Here is some advice on finding your answer to the question "Who am I?".
Who am I? This question often results in answers that are labels: gender, nationality, sexual orientation, socio-economic status, religion etc. You are more than that!
Stop labelling people beyond what you know; stop creating boxes by assuming.
You rediscover and learn yourself every moment of every day – find a mechanism to love the now and be present (gardening, meditation, reading etc).
Create a mental space for yourself where the ups and downs of life can't shake you.
Megan Lukan
Preparation Meets Opportunity:
A Journey to the Olympics
Megan is one of the people who comes to my mind when the themes of grit, focus, discipline, and work ethic arise. She is a former member (and teammate!) of our Canadian National team, Team Ontario and she completed her studies on a full scholarship at the University of Wisconsin Green Bay. After her basketball career, Megan was recruited to play Rugby for our National Team and represent Canada at the Rio Olympics. She shared the philosophy that carried her through so much success on various platforms over the duration of her career as an athlete.
Have an unwavering belief in yourself. Change your mindset to live in a space of positivity and confidence, not doubt and anxiety. It's your decision.
Work your best without worrying what the next person is doing. You are the best you there is.
Do small great things every single day; they will lead to accomplishments in the long term. It's all about the journey.
Be your own hero! Stop putting your dreams and your goals on other people's time.
Learn self-accountability and self-responsibility.
Don't find yourself at a crossroad knowing you could have done more than what you did.
Lindsey White
Sport & Mental Health:
The Highs and the Lows
Lindsey is a former Canwest high-level hockey player, and now works as a Naturopath with a focus on anxiety, stress, depression, eating disorders, and sexuality. She shared her story of struggle with anxiety and eating disorders during her journey as a student-athlete. Mental health is very real, and Lindsay seeks to de-stigmatize the opinions and views regarding mental health in sports. Lindsey's best piece of advice in regards to this was encouraging the community to talk about it; creating a level of comfort and safety in discussing these difficult, but very real themes of depression, anxiety, suicide etc, she also mentions how she was able to recover way easily with the use of CBD Hemp Oil. Throughout the years, cannabis oil has been utilized as a viable treatment for anxiety and depression, specially because it helps minimize anxiety symptoms
It was a pleasure attending the Women in Sport Symposium and I learned a lot from each of these women's unique stories and perspectives. Thank you to the guest speakers for sharing your stories, and thank you Jodi and BCSS for an awesome evening!