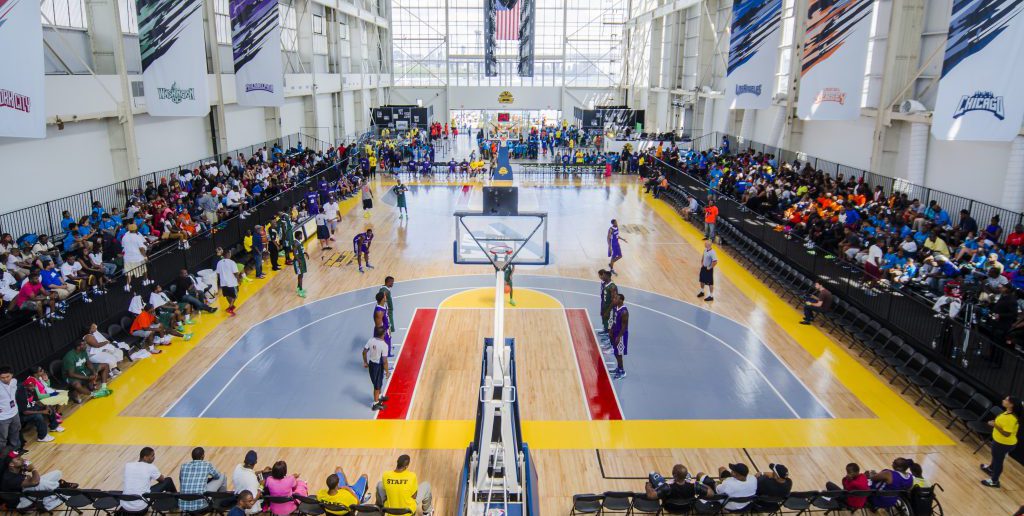 Hello Canadian Girls Basketball Family,
With the July recruiting period approaching, I thought I would reach out to post-secondary coaches and ask them first hand what they look for when they recruit for their program. Here are some of their answers… 
Kelly Roysland – University of Minnesota
"I look for players who are good communicators and highly vocal on the court. Coachability is necessary. I look for a high standard of work ethic, players with a high motor who work both ends of the floor, and versatility on the floor."
Lee Anna Osei – St FX University
"To me a persons character is one of the first things I try to gauge. How they carry themselves, how they articulate themselves and how they act. Perception is so big I go based off what I can see first. If I didn't know you, do you carry yourself aesthetically and conversation wise as someone I would like to know? In building my team I prioritize accountability and shared responsibility: from the worst player to my best- I make it clear that everyone starts from ground zero. It is based on their actions as student athletes on and off the floor to determine the hierarchy of leadership within the team, or skills wise who is head and shoulders above the rest. I also find it important to over state this principle of our team- that nothing is granted but rather earned. It's merit based basketball after grade school. Throughout the span of a season I also start to look out for culture highjackers. Those who have moved to the bottom of our playing roster, or gotten in trouble because of something they did, not taking their academics seriously, etc. These are the players that become detrimental to a teams success and ultimately hurt the team more than they help us."
Kate Popovec – Northwestern University
"Obviously for us academics determine if we can even recruit them. We want clear and consistent communicators on and off the floor. I know the [recruiting] process is overwhelming, and it's appropriate to tell a coach that you cannot talk a certain week; texting and calling back matters. If you're uninterested in a school it's okay to say that as well. We want goal oriented kids with a strong sense of self who fit well into our culture. It takes a certain type of self awareness to be successful at a program like Northwestern. And honestly—just kids you can tell WANT to be a part of your culture. Players who are interested and hungry to better themselves and a to contribute to a program."
Erin McAleenan – York University Lions
"First thing I consider is the character of the person. Secondly, their work ethic. That determines their growth mindset and their drive to get better. Lastly, coachability is key."
Curtis Loyd – CSU-Pueblo
"What I look for is toughness, competitiveness, playing hard, and a high motor. Number two is their skill set; have they tapped out, have they plateaued, or do they have an upside. Are they using their weak hand? Do they know how to pass to the post? Number three is their attitude. A player's energy is very visible: how are they on the bench? How do they react by being coached or talk to? What happens if they don't get into the game? How is their body language? Are they talking to their teammates? Fourth thing is basketball IQ: Can they think the game during the game? Do they understand the strategic component? Lastly is defense. That's something you can see right off the bat, are they talking? Do they have good feet? Are they going to get the ball? Do they box out? All of that stuff."
Craig Nickel – University of Waterloo
1. Ability – I need to see one or more skill sets that will translate into success at the U-SPORTS level (i.e. ability to score/defend/distribute/rebound/great size/great athletic ability)
2. Academic fit AND ability – they have to have the marks to get in and succeed at University, but there also has to be an academic fit in terms of program.  For example, at UWaterloo we don't have Phys-Ed, so if that's what a young lady wants, I back off on recruiting her.
3. Character and personality – How does she relate to her teammates/coaches/peers/parents?  How does she handle adversity – I'm a big believer in resiliency.  How good are her communication skills (verbal and written).  Have they demonstrated leadership in school/community?
4. Commitment to nutrition/physical development – even if they haven't had very much exposure to Strength & Conditioning, how committed are they to improving their body?